Duties of the Auditor's Office
As Clerk to the Board of Supervisors, the Auditor's Office performs a variety of duties. The Auditor prepares Board meeting agendas, notifies the media, attends all Board meetings, keeps and records Board meeting minutes, and publishes the proceedings in the official County newspapers.
The Auditor is the County Commissioner of Elections. As Commissioner of Elections, the Auditor administers all federal, state, county, city, school, and special elections. Responsibilities include such things as voter registrations, absentee voting, recruitment of precinct election officials, printing and counting ballots, receiving nomination papers and notifying voters of elections.
As the county's Financial Officer, the Auditor completes a "State of the County" Financial Report at the end of each fiscal year. All the County payroll is computed and distributed by this office along with related reports such as FICA, IPERS, State and Federal withholding, insurance, and other deduction reports. Claims for payment for all services and materials rendered and charged to the various county departments are submitted to this office for payment.
The Auditor acts as the Budget Director for the Board of Supervisors. The preparation of all the paperwork and forms involved in the budget process is completed in the Auditor's Office. All department heads and elected officials in the county submit their budgets to the Auditor. The Auditor then compiles all the information by service area and submits it to the Board for approval for publication for the annual budget hearing.
The Auditor's Office is considered Budget Central for the various other government entities. Schools, Cities, Townships, Agricultural Extension, County Hospitals, Emergency Management Agency, E911 Service Board, and the County Assessor file their completed budgets with the Auditor.
The Auditor tabulates the taxable valuations for each property owner in the county. The computation creates the tax rate from which each taxpayer's statement is prepared. The Auditor is the Oversees of the County Plats. All documents dealing with the transfer of real estate recorded in the Recorder's Office are also filed in the Auditor's Office.
The Auditor maintains all drainage records.
Cigarette Licenses and Beer & Liquor Permits are processed by the Auditor's Office.
Kim Schaa
Auditor
Staff:
Lori Kloberdanz
Vicki Doolittle
Lori Wille
Lisa Matteson
Address:
Hamilton County Courthouse
2300 Superior Street, Suite 2
Webster City, Iowa 50595
Hours:
Monday - Friday
8:00 A.M. - 4:30 P.M.
Phone:
515-832-9510
Fax:
515-832-9514
Sours: //www.hamiltoncounty.iowa.gov/index.php
Hamilton County Auditor Dusty Rhodes will not run for re-election. 'I'll have more time to tweet'
When Dusty Rhodes first became Hamilton County's auditor in 1990, he was the only Democrat in countywide office. 
He stayed in office long enough to all but get kicked out of the Democratic Party when in May the Democrats voted to declare him "not in good standing."
Rhodes, 81, announced on Friday he would not seek re-election next year, leaving office in March 2023 when his term is up. 
"I'll have more time to tweet," Rhodes said with a laugh Friday morning.
His tweets and online comments have overshadowed much of his career in recent years. One of the final straws for Democrats came in June 2020. Rhodes tweeted in response to the Black Lives Matter mural painted in June 2020 in front of Cincinnati City Hall.
"Just wondering when they are going to paint 'Black Lives Matter' on Auburn Avenue, you know, in front of that building where they terminate black lives and white ones, too, almost every day of the week." He was referring to a Planned Parenthood clinic.
Rhodes said the recent controversies and censure from the Democrats did not play a role in his decision. He considered running as an independent next year. But he told The Enquirer he decided against it. 
Rhodes said he wants to spend more time with his wife of 57-years, Jo Ann. He said he also wants to do more writing and radio, a field where he became well-known in the 1960s as a disc jockey for WSAI-AM.
Rhodes is toying with the idea of writing his memoirs. 
"I've got plenty of stuff," Rhodes said. "I've saved everything. I'm looking forward to (retirement). It is a new chapter."
The announcement came as a shock to Hamilton County Democratic Chairperson Gwen McFarlin.
"Wow," McFarlin said when given the news as she drove to Columbus Friday afternoon. "We've had our differences. In spite of that, I always respected him. As an auditor, he's done a good job. I'm really shocked."
This leaves an open seat for one of the county's top offices. State Rep. Brigid Kelly's name has been discussed as a successor.  The Democrat from Hyde Park has said she's considering it and will have an announcement on Tuesday.
Rhodes said Kelly would make a great auditor and is "real honest." 
"I think she would do an excellent job," Rhodes said. 
Kelly wouldn't say anything more about her potential candidacy ahead of Tuesday's announcement. But she thanked Rhodes for his years of service. 
"I think anybody that has a career that spans 30 years of public service, that's a really big deal now," Kelly told The Enquirer. "He came into office at a time when a lot of Democrats couldn't' get elected in Hamilton County."
Kelly said she doesn't always agree with Rhodes and acknowledged his online comments are part of his legacy. But she gave Rhodes credit for good work, too. They've worked together on legislation recently that would allow auditors to test for the quality of gasoline to ensure people that pay for premium gas are really getting premium gas. 
"I hope that people will recognize the work that he's done on behalf of consumers," Kelly said. "I'm sure there will be a few tweets sprinkled in as time goes on. It is all part of his experience and his story."
Rhodes, in his statement announcing his retirement, also expressed gratitude. 
"I am grateful to the citizens of Hamilton County for having the confidence and trust in me to elect me to a record eight four-year terms as County Auditor," Rhodes said in a statement. "I also thank our terrific staff who work with me and consistently meet the obligation of providing excellent service to citizens."
What is a county auditor?
Salary for the Hamilton County Auditor: $112,500
Term: Four years(Term begins per state law on the second Monday of March)
Duties: The auditor is the chief fiscal officer and bookkeeper with a wide range of responsibilities.
For most people, they know the auditor from property assessments.The auditor values real estate to determine how much is taxed.
As bookkeeper for the county, the auditor cuts the checks for the county, overseeing the payment of bills and payroll. When a local government body wants to put a tax on the ballot, the auditor must certify it by estimating the amount it would bring in.
Each gas pump gets inspected and a seal of approval from the auditor. If you need a dog license, you get one from the county auditor.
Source: County Auditor's Association of Ohio
Sours: https://www.cincinnati.com/story/news/politics/2021/07/23/auditor-dustry-rhodes-not-seek-re-election/8069893002/
While you can use more information to narrow your search, any field can be left blank. For instance, you can enter a street name without entering a street number, parcel, or owner in order to get results for the whole street.
Search Examples:
Parcel: 139 001.01 OR 129P B 010
Street: Main St OR Main
Owner: Doe John
If you are still experiencing problems with your search, click on the Help tab.
The Hamilton County Assessor of Property sets an appraised value on each parcel of land located in Hamilton County and any improvements on it for assessment purposes except for public utility and railroad property whose value is determined by the Office of State Assessed Properties. The Assessor's office also determines the value of the tangible personal property of businesses. The office hears property owner appeals relative to the value the office has set on their real and personal property. If the appeal cannot be resolved to the satisfaction of the property owner, appeals may be filed with the County Board of Equalization. Assessments provide the basis for determining the amount of real and personal property tax the property owner must pay; however, other offices and entities substantially influence the amount of tax the property owner ultimately pays. The county or city legislative body determines the tax rate.
Disclaimer: The Hamilton County Assessor of Property presents this web site as a service to the public for informational purposes only. While we seek to present accurate, reliable, complete, current, and useful information and products on this site, we do no guarantee or warrant the accuracy, reliability, completeness, or usefulness of the information at this site or at other sites that we link with. Therefore, any use of or reliance upon information or products from this site or a linked site is at the user's risk.
Warranties: This web site, including but not limited to its content, code, access, and other features, as well as material accessible through this web site, are provided "AS IS" and without warranties of any kind either expressed or implied, including, but not limited to, warranties of accuracy, reliability, merchantability, fitness for a particular purpose, and non-infringement. The Hamilton County Assessor of Property does not warrant that the web site will operate in an uninterrupted or error-free fashion, that defects will be corrected, or that this site or the server are free of viruses or other harmful components. Under no circumstances shall we be liable for any direct, indirect, incidental, special, punitive, or consequential damages, including without limitation, lost revenue, lost profits, or loss of prospective economic advantage, that result in any way from your use of or inability to use the web site; your reliance on or use of information, service or merchandise provided on or through the web site; or mistakes, omission, interruptions, deletion of files, errors, defects, delays in operation, or transmission or any failure of performance, even if we have been advised of the possibility of such damages, or of any claim by another part.
Indemnification: As a condition of use of this web site, you agree to indemnify and hold the Hamilton County Assessor of Property harmless from any and all liabilities, costs, and expenses, including reasonable attorney's fees, related to any violation of these terms and conditions by you.
Modification of these Terms and Conditions: The Hamilton County Assessor of Property reserves the right to change this agreement at any time by revising the terms and conditions herein. Users are responsible for regularly reviewing these terms and conditions. Continued use of the web site following such changes shall constitute the user's acceptance of such changes.
Sours: https://assessor.hamiltontn.gov/
Dusty Rhodes: Hamilton County Auditor won't seek re-election
CINCINNATI — Longtime Hamilton Auditor Dusty Rhodes announced Friday that he will not run for re-election in 2022.
Rhodes, a conservative Democrat, has held the position for nearly 32 years. A successful run in the upcoming election would have given him a ninth term in office.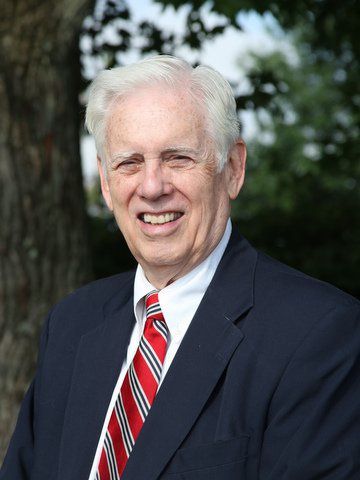 A headshot of Dusty Rhodes (provided)
Yet the outspoken and sometimes controversial Rhodes said via email that "After 30-plus years, it's time to move on." He said he plans to complete this term, which ends in March 2023.
"I am grateful to the citizens of Hamilton County for having the confidence and trust in me to elect me to a record eight (8) four-year terms as County Auditor," Rhodes said in a statement. "I also thank our terrific staff who work with me and consistently meet the obligation of providing excellent service to citizens."
The timing of the announcement is to give potential candidates "plenty of time to organize their campaigns for next year," he said.
Rhodes has been popular with Hamilton County voters over the years despite being a Democrat in county that has leaned Republican histroically.
In 1990, he became the first candidate endorsed by the party, in two decades, to win a race for county administrative office. He was reelected every four years since and ran unopposed in 2002 and 2006.
He won in 2018 with 65% of the vote.
But Rhodes hasn't always been a popular figure within his own party. That's in part due to his oft-colorful comments on social media.
Tweets of his have voiced support for Donald Trump and criticism of other Democrats. He's also made comments about various political and social issues that have angered Democrats -- things like, Black Lives Matters and abortion rights.
In May, the executive committee of the Hamilton County Democratic Party voted to withdraw support from Rhodes. They stated at the time that he was not "not in good standing" with the party.
Rhodes spent 21 years as a Delhi Township trustee before running for county auditor.
In the three decades that followed, he says his office has returned almost $50 million in unspent funds to the local governments, school districts and taxing entities in the county.
One of the things for which he's most proud is reducing the staff of his office – through attrition – from over 200 in 1990 to about 80 today.
He also mentioned the creation of a public property website for Hamilton County and creating the county's first Comprehensive Annual Financial Report (CAFR).
"Among my regrets is our failure to convince the State Legislature to give us the authority to conduct internal audits of county government and important consumer protection ability to test fuel quality, along with volume, as well as closing the LLC loophole that allows real estate transactions to evade the transfer tax," he said in his statement.
So far, there are no confirmed candidates in the 2022 county auditor's race. But there is speculation that State Rep. Brigid Kelly (D-Cincinnati) is expected to announce her candidacy soon.
Sours: https://spectrumnews1.com/oh/columbus/news/2021/07/23/dusty-rhodes--hamilton-county-auditor-won-t-seek-reelection
County auditor hamilton
Auditor's Office
The Hamilton County Courthouse has resumed normal operations with the implementation of the following COVID-19 safety procedures:
All visitors will be required to wear a mask
All visitors must enter through the west entrance
Visitors may be subject to questioning from Sheriff's Deputies regarding recent travel and health history
Visitors are asked to maintain social distancing, which includes spacing markers on the floor when waiting in line for county offices
Offices may have restrictions of no more than one visitor inside the office at one time
Thank you for your patience and understanding as we try to navigate these unprecedented times.
Robin Mills
Hamilton County Auditor
The Hamilton County Auditor's office is located in the Historic Courthouse, with offices in the basement and the 1st floor.
Filing Deductions
Property tax deductions can be filed onlineor in person at the Hamilton County Auditor's Office.
Sours: https://www.hamiltoncounty.in.gov/443/Auditors-Office
Jane Portman on Nancy Aichholz for Hamilton County Auditor
And to make it worse for you, I'll put the key to the handcuffs on the bedside table, but you won't be. Able to get to it. With these words, she did so, and then went to the far corner in search of something else. I yelled at her with such obscenities, which, as I previously thought, did not know at all, and continued to try to get rid of the handcuffs.
She had her back to me.
You will also like:
I didn't even understand why I put up with all this. I only knew that I liked it terribly, although it delivered unthinkable pain and inhuman suffering. When he was interrupted for sex, I, to my surprise, looked forward to his end in order to indulge in a delightful flogging again. I gave myself to her all. There was no piece left in my body that did not react to this perverse enjoyment of pain.
2576
2577
2578
2579
2580