* This post contains affiliate links and we may earn a small commission if you use them.
Walmart has released their 2021 Top-Rated by Kids Toy List with the hottest toys for kids of all ages as well as 16 Walmart exclusives!
The top toy list for 2021 features various themes including Awakening Imagination, Fresh Air Fun , Edutainment Expression, Not-So-Pretend Pets  and more. In addition, Walmart has more than doubled its toy selection this year and added hundreds of additional toys available for pickup and delivery.
Walmart's 2021 Top-Rated by Kids Toy List
See all the toys on the Top-Rated by Kids Toy List below at Walmart.com HERE!
The prices listed below are the regular prices and many of the items are on sale now.
Awakening Imagination 
1:10 RC Hot Wheels Rhimomite ($59.00) – Walmart Exclusive
Barbie Extra Doll & Vanity Playset ($59.00) – Walmart Exclusive
Batman RC All-Terrain Vehicle ($49.97)
Bluey 4WD Campervan Playset ($49.44)
Hot Wheels Massive Loop Mayhem Track Set ($49.97)
L.O.L. Surprise OMG House ($229.00)
Monster Jam Truck Wash Set ($29.97)
Rainbow High Color Change Car ($49.88) 
Edutainment Expression 
Crayola Creative Fun Double Easel ($44.88) – Walmart Exclusive
Fisher-Price 4-in-1 Learning Bot ($49.44)
Kinetic Sand Sandisfactory ($19.94)
VTech KidiZoom PrintCam ($71.00)
Fresh Air Fun  
12V Jeep Gladiator Children's Ride On in a variety of colors ($369.00) – Walmart Exclusive
Fisher-Price Bouncesational Bounce House with Built-in Pump ($69.00) – Walmart Exclusive
HALO Supreme Big Wheel Scooter in a variety of colors ($39.93) – Walmart Exclusive
Jetson Hali X Luminous Extreme-Terrain Hoverboard in a variety of colors ($178.00) – Walmart Exclusive
Kryptonics 28" Cruiser Skateboard in a variety of colors ($24.97) – Walmart Exclusive
Monster Jam 24V Grave Digger Ride On in a variety of colors ($449.00) – Walmart Exclusive
Razor Miniature Dirt Rocket MX125 Electric-Powered Dirt Bike ($179.00) – Walmart Exclusive
Not-So-Pretend Pets 
furReal Sweet Jammiecorn Unicorn ($29.96)
LEGO Creator 3 in 1 Fish Tank ($29.97) - Walmart Exclusive
Magic Mixies Cauldron in a variety of colors ($59.00); Launches Oct. 1 – Walmart Exclusive Color
Na! Na! Na! Surprise Kitty-Cat Camper ($94.00)
VTech Hover Pup ($24.97) – Walmart Exclusive
On-Screen and Streaming Favorites 
Disney's Raya and The Last Dragon Color Splash Raya and Sisu ($32.44)
Jurassic World Stomp N' Escape Tyrannosaurus Rex ($39.97)
LEGO Marvel Avengers: Endgame Final Battle ($69.97)
Paw Patrol Movie Tower ($149.00)
Ryan's World Rocketship ($81.00) – Walmart Exclusive
Spark Create Imagine Cocomelon Bus ($29.97) – Walmart Exclusive
Star Wars Galactic Snackin' Grogu ($79.00)
Timeless Toys 
Baby Alive Lulu Achoo ($52.00)
Barbie Blonde and Black Hair Styling Head Tie-dye ($29.84)
Flybar 6V Bumper Car ($99.00) – Walmart Exclusive
Giant Sorry ($24.86)
My Little Pony Fashion Ponies in a variety of characters ($15.44) – Walmart Exclusive
Nerf Hyper Mach 100 ($73.00)
Play-Doh Kitchen Creations Rising Cake Oven Playset ($19.96)
Marvel Spider-Man Super Web Slinger ($19.87)
Plus, gifts purchased for delivery from Walmart stores will arrive in new peek-proof bags at no extra cost.
See all the toys on the list at Walmart.com HERE!
Savings Spotlight Sale
Walmart has a new Savings Spotlight Sale including good buys on clothing, Chromebooks, tablets, toys, video games, vacuums, cookware sets and more!
See all the sales at Walmart.com HERE!
Deals
* Costway 6V Ride-On Toy Motorcycle Trike 3-Wheel Electric Bicycle w/ Music & Horn is on sale for $59.99 (reg. $139.99) at Walmart.com HERE
* Mega Bloks First Builders Big Building Bag with Big Building Blocks for Toddlers (80 Pieces) is on sale for $14.92 (reg. $24.99) at Walmartcom HERE
* Disney Frozen 2 iTime Interactive Kids Smart Watch is on sale for $34.99 (reg. $65)
* Costway Portable Kids Play House with 100 Balls is on sale for $35.99 (reg. $64.99)
* CHO Power Sports Hoverboard Self Balancing Scooter 6.5" w/ LED Lights Built in Bluetooth Speaker is on sale for $109 (reg. $168)
* Mainstays Basic Solid 18-Piece Bath Set, White is on sale for $23.25 (reg. $57.60)
* The Lodge Pre-Seasoned 10.5 inch Cast Iron Grill Pan is on sale for only $19.90 (reg $36) at Walmart.com HERE
* Chefman  TurboFry  Stainless Steel Air Fryer is on sale for $73.61 (reg. $99.99)
* Costway Foldable Travel Baby Playpen Crib Infant Bassinet Bed Mosquito Net Music with Bag is on sale for $105.99 (reg. $219.99)
* Robot vacuums and upright vacuums up to 50% off (including top brands) at Walmart.com HERE
* iRobot Roomba i7 (7150) Robot Vacuum- Wi-Fi Connected, Smart Mapping, Works with Google Home, Ideal for Pet Hair, Carpets, Hard Floors is on sale for $494.99 (reg. $799)
Clearance Sale
The Walmart Clearance Sale is taking place now with up to 70% off!
There are some super deals on toys, holiday decor, trees, lights, winter coats, baby clothes, shoes, beauty, sports & outdoors, electronics, home and more!
See all the deals in this clearance sale at Walmart.com HERE!
Holiday Decor: See the holiday decor clearance at Walmart.com HERE.
Toys, Games & Arts & Crafts: See the toy clearance sale at Walmart.com HERE.
Home & Kitchen: See the kitchen clearance sale at Walmart.com HERE.
Electronics: See the electronics on sale at Walmart.com HERE.
Clothing: See the clothing sale at Walmart.com HERE.
Baby Toys & Gear: See the clearance sale for baby products at Walmart.com HERE.
Sports & Outdoors: See the clearance for sports and outdoor products at Walmart.com HERE.
If the price on the Walmart website is different than the price listed above, that means that the sale has ended and is no longer available.
Walmart+ Membership Program
Walmart has launched a new membership program offering unlimited free delivery from stores, fuel discounts, Scan & Go shopping and more.
Walmart+ is now available as of September 15 and costs $98 a year or $12.95 a month. There is a 15-day free trial period, as well.
SUGGEST A CORRECTION
More On This
Sours: https://www.wral.com/walmart-has-released-the-2021-top-rated-by-kids-toy-list/19374905/
Walmart prides itself on its wide range of low-cost items and "Everyday Low Price"promise. 
But if you want more than just an "Everyday Low Price,"Walmart clearance offers plenty of opportunities for you to get even more money off – if you know where to look!
Here are 13 of the most mind-blowing, money-saving Walmart hidden clearancehacks. Let's get started!
13 Walmart Hidden Clearance Hacks You'll Want To Keep Secret!
1. Use The App To Find Walmart Hidden Clearance Deals In-Store
Clearance items at Walmartwill be marked with a yellow sticker that displays the discounted price. While this lower price is likely to be a good deal already, there's an easy way to find out if there's a better one.
Using the Walmart app on your smartphone, open the barcode scannerand scan the yellow sticker's barcode. The clearance item you've found in-storewill pop up – and probably with an even lower price!
This is because prices at Walmart.comare usually lower than the prices you'll find in-store.
2. Find Hidden Clearance Deals On The Walmart Website
Scouring through the Walmart website for the best deals can get pretty boring. But did you know that there's a way of searching just for discounted items? 
To findthe clearance dealshidden on the website,all you have to do is type "clearance" into the search bar. Just like that, every on-sale item on the website will pop up. And, if you want to find something specific, refine your search in the sidebar. 
You can also search for clearance items within a specific price range. For example, if you're after items on sale for $10 or less, all you have to do is type "clearance under $10" into the search bar. 
3. Find Cheaper Clearance Prices Under Clearance Tags
Those yellow clearance stickers might signpost a good deal, but it's been uncovered that Walmart sometimes puts even lower mark-down prices underneath them!
This won't be the case for every clearance item in every Walmart, but it's always worth a look. 
4. Price Match Hidden Clearance ItemsAt The Checkout
When you've found an in-store clearance item on offer for a lower price on the Walmart app, take the product and your phone to the register.
While the Walmart price match policy no longer allows you to match competitor prices in-store, they will match the price of identical items available on the Walmart website and app. 
Additionally, Walmart customers can price match Amazon.com online, which is another great hack for getting clearance items, even if they are not on sale at Walmart!
5. Know When To Shop For Clearance Items
Walmart will usually markdown items for clearance in the first five days of the month and keep marking them down until they are sold. So always be on the ball for savings at the start of the month!
6. Price Tags Predict Future Price Drops
There is a super simple way of checking whether the price of a clearance item is about to be reduced even further, just by looking at the price tag.
A yellow clearance sticker that ends with a "5" or a "0"indicates that it has been marked down for the first time. So, it's likely that it will be knocked down even further later on. However, a price ending with a "1"denotes that the price has been marked down to the absolute lowest it will go.
7. Unlock Hidden Clearance Prices For Full Price Products
The items that you scan on Walmart'sapp don't even have to be marked with a yellow clearance sticker to be found in the Walmart hidden clearance section.
You can scan any item in any Walmart store, and chances are there will be some price drop available on the app.
8. Don't Forget To Get Free Delivery
Once you've found the items in your local Walmart store that you can buy for a hidden clearance price, you can order them all at once through the app or on the website.
And, as long as your order total is more than $35, you can get them delivered for free straight to your door!
9. Time Your Hidden Clearance Purchases Well
While it is possible to get these discounted products in-store, Walmart reserves the right to limit price matching to one item per customer per day. So you'll have to get smart about when you make your purchases.
Find the best-hidden clearance deals, and you can always come back in the following days to grab them while they're still available.
 10. Clearance ItemsCould Be Hidden In Plain Sight
When you're on the lookout for specific products at the best possible prices, it'sworth looking beyond the clearance section itself.Many clearance items will be displayed on the end caps of aisles, so keep an eye out.
11. Use Social Media To Find Walmart Clearance Items
A great way to find good clearance deals at Walmart is to search on social media! Many peoplewill post what they find on hashtags like #walmartclearance, often with a link to the product and which store they found it in.
Just remember that clearance deals will vary depending on location.
12. Find Out If Your Store Has A Clearance Item
If someone posts about a great deal in the Walmart clearance hashtag but you're not sure if it's available in your store, you can check online. All you need is the product's SKU (Stock Keeping Unit) number, which you can find by searching for the item on the Walmart website. The SKU is the eight-digit number at the end of theproduct's URL. 
Simply head over the BrickSeek toinputthe SKU number and your zip code, and it will tell you if your local Walmart storehas that item on clearance. 
13. Ask Around For The Best Clearance Deals
As savvy as you might be with your savings, the people with the best insights into Walmart'sclearance deals will be those that work there. They'll know exactly where to look for those hard-to-find, hidden clearance items!
If you want great deals on products in a specific department, ask a Walmart sales associate where to find them.
You can also see my posts on Walmart hacks, Walmart rollbacks, and whether or not Walmart has senior discounts and Veteran discounts so you can get the most out of your shopping experience!
Sours: https://querysprout.com/walmart-hidden-clearance/
Walmart's Clearance Outlet – Find Walmart Deep Discounts Here
Did you know that Walmart has a clearance outlet? You can find Walmart clearance sale items throughout this post.
Walmart.com clearance can be a smart place to shop online, especially when you check the clearance, outlet, and warehouse section first! When Walmart has Rollback markdowns and special offers, it is time to stock up and save. See last-chance finds at super low prices. You can order online and pick up in-store or just have items sent right to your door.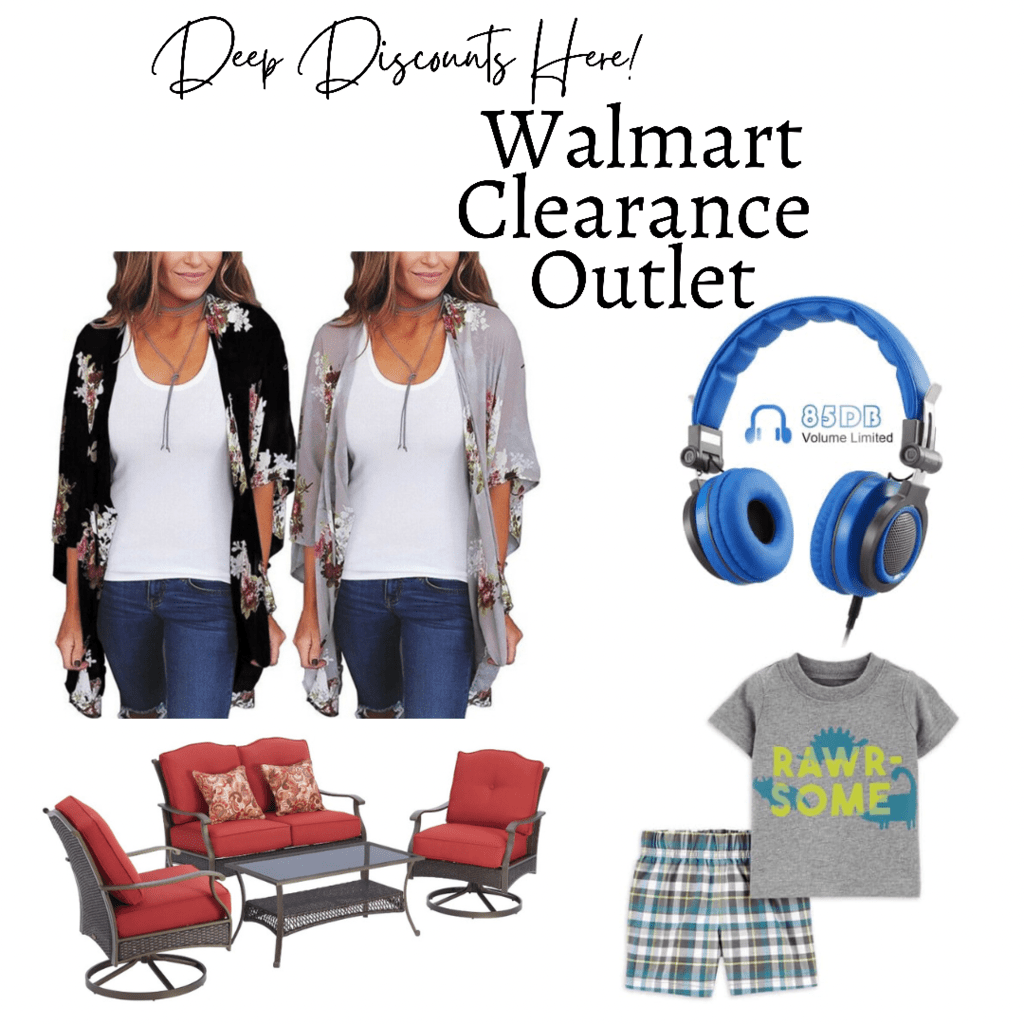 Walmart's Clearance Outlet Items – Find Walmart Deep Discounts Here
Walmart has hundreds of items on clearance right now with prices as low as $1.98. Right now there are clearance deals on electronics, home, clothing, baby, toys, sports, outdoors, home improvement, furniture, and more.
We have affiliate relationships which means we may get a small referral commission at no additional cost to you if you shop through our links. Here are just a few of our favorites!
Quick Links to Walmart.com Clearance
Shop Walmart Clearance Electronics
Clearance Computers and Laptops at Walmart
Walmart Baby Clearance
Walmart Furniture Clearance
Walmart Online Clearance Finds
Here are a few of our end-of-year clearance items we found at Walmart today.
Somerset Home Series Microfiber Sheet Set
Several color and size options are still available.
"Bring comfort and style to the bedroom with the Somerset Home Series Microfiber Sheet Set. The luxurious linens will enhance the look of your sleeping space with their vibrant colors. The Somerset sheet set has a soft, breathable weave that provides the user with cool relaxation. Each piece is wrinkle-free and stain-resistant for a design that ensures the linens will stay soft and stunning for countless nights of peaceful rest. This bed sheet set is available in a variety of colors and sizes to easily blend well with the existing decor in a room. The hypoallergenic design also makes the linens resistant to dust mites, making it simple for individuals who suffer from allergies to have peace of mind.
Somerset Home Series Microfiber Sheet Set:

Brushed microfiber fabric is even softer than most cotton and features a breathable weave
Somerset sheet set is wrinkle-free, stain-resistant, hypoallergenic and resistant to dust mites
Fully elasticized fitted sheet guarantees a secure fit for mattress depths up to 13″ deep
3-piece twin sheet set includes flat sheet, fitted sheet and pillowcase
Stays soft and stunning for countless nights of peaceful rest
Choose from sizes: Twin, Twin-XL, Full, Queen and King
Available colors: Beige, Blue, Brown, Gray, Green, Light Blue, Orange, Pink, Purple, Red, Taupe and White" [Some colors and sizes were sold out at the time of the post update.]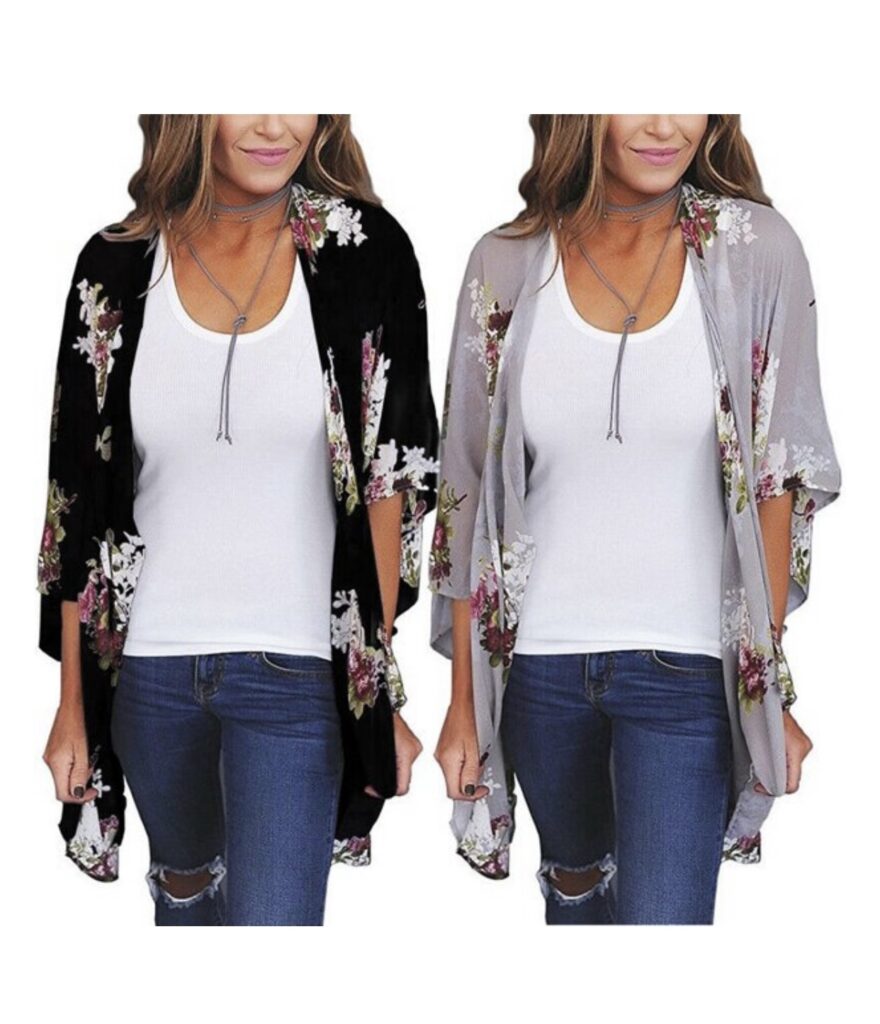 Women's Floral Loose Kimono Cardigan Boho Chiffon Coat Jacket Blouse
I love these kimonos for over a bathing suit, or with a casual tee shirt and jeans. They are so easy to pack for vacation. Hand washing is recommended.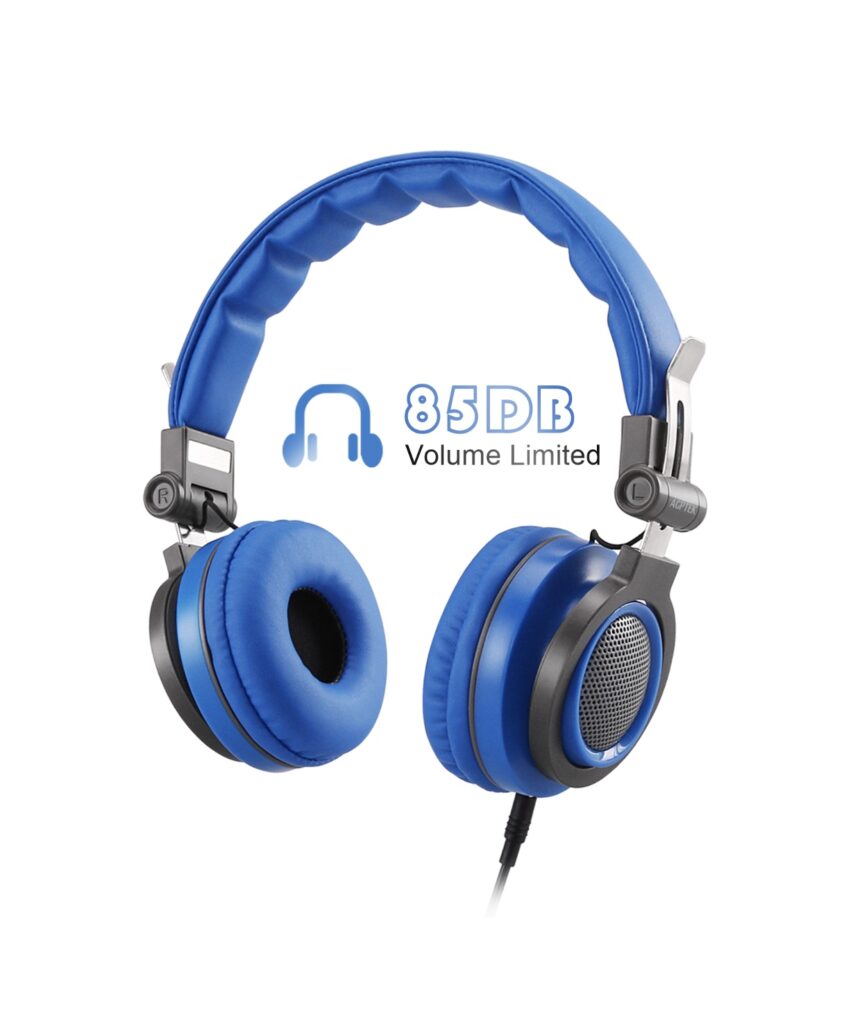 Headphones for Kids , Adjustable & Foldable Earphones
"Manufacturers, suppliers and others provide what you see here, and we have not verified it.
1.Safe for children
– Safe ABS material.
– No paint was sprayed on the headphones body.
– Ear cushions are padded with hypoallergenic foam.
– Fewer removable parts design to preventing children from accidental ingestion.
– Detachable cord minimizes the risk of the child's neck being entangled.
2.Comfortable for children
– Our ear cushions are protected by a skin-friendly PU cover, soft and supple, less pressure to ears.
– Lightweight design reduces kids? neck load while wearing it.
– The headband is adjustable, perfectly fit the head of children of different ages.
3.Volume limiting design
– These just-for-kids headphones have a limited volume to 85 decibels, which is considered a safe listening level for kids hearing.
4.Deliver good music
– Crafted with 40 mm dynamic drivers, the headphones deliver pure and balanced music, making it a perfect music enlightenment gift for kids.
– It also performs well in the bass part.
5.Durable and convenient
– High-quality ABS material features impact resistance and high-toughness, won't be out of shape. Sturdy enough to use when kids reach older age.
– Foldable, easier to carry and store."
See more Walmart Baby Clearance and markdown items.
Better Homes & Gardens Providence 4-Piece Patio Conversation Set
"The Better Homes & Gardens Providence 4-Piece Patio Conversation Set creates the perfect spot to enjoy the weather, pleasant company, an outdoor gathering, and more. The set is constructed of durable steel with a bronze finish and includes a tempered glass top table, loveseat, two swivel chairs, red seat and back cushions, and two coordinating throw pillows. The set offers wicker accents and soft cushions filled with polyurethane foam and polyester fiber and wrapped in weather-resistant 100% olefin. The Better Homes & Gardens Providence 4-Piece Patio Conversation Set will make a welcome addition to your patio, porch, lanai, garden, pool area, or back yard and is one part of the Better Homes & Gardens Providence Outdoor furniture collection (other items sold separately). Easily assembled with the included instructions."
See more Walmart furniture clearance, special pricing and reduced items.
Child of Mine by Carter's Toddler Boy T-Shirt & Plaid Shorts Outfit Set, 2-Piece (2T-5T)
"New styles, same great value. Fresh looks you'll love made with the quality you trust from Carter's. Easy two-piece outfits mean he's ready to go in no time! From Child of Mine by Carter's, this easy outfit set is ready to play, lounge, crawl, and stay comfy all day. Complete with a roaring cute dinosaur character appliqué on a soft cotton jersey short sleeve tee, plus coordinating pull-on plaid shorts to pair, he's all set."
2-piece set includes: one tee + one pull-on shorts
Tee: 100% cotton jersey; short sleeves; RAWR-SOME dinosaur graphic; ribbed neckline
Shorts: 100% cotton sheeting; pull-on elastic waistband; allover plaid print
Easy outfit set
Sizes 2t-5t
Machine washable
Imported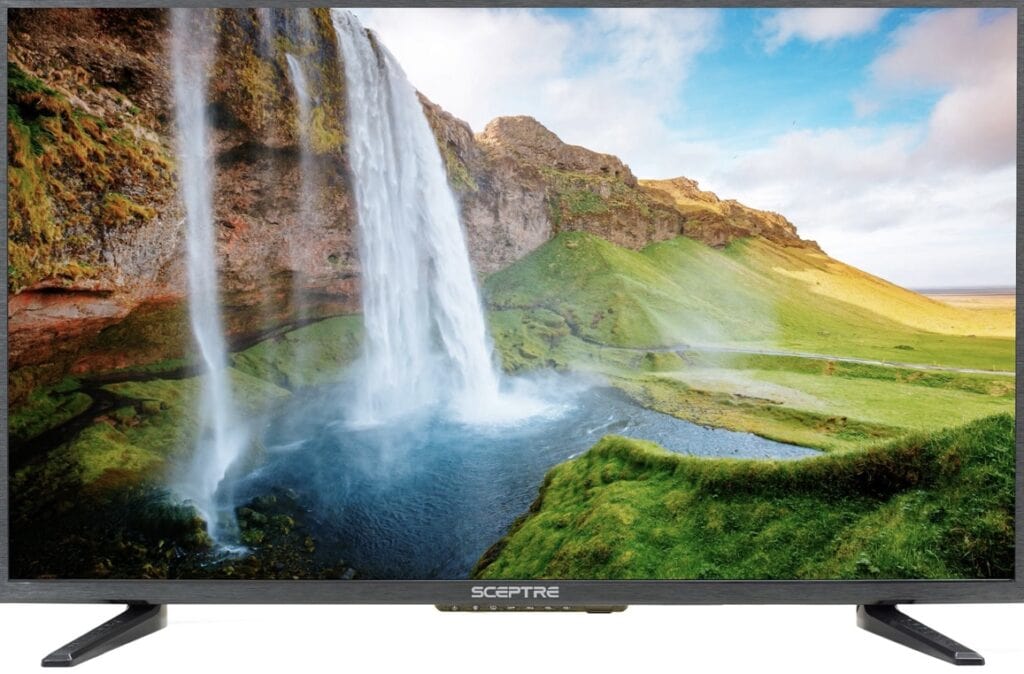 Sceptre 32″ Class 720P HD LED TV X322BV-SR
"Escape into a world of splendid color and clarity with the X322BV-SR. Clear QAM tuner is included to make cable connection as easy as possible, without an antenna. HDMI input delivers the unbeatable combination of high-definition video and clear audio. A USB port comes in handy when you want to flip through all of your stored pictures and tune into your stored music. More possibilities: with HDMI, VGA, Component and Composite inputs, we offer a convenient balance between the old and new to suit your diverse preferences. With the ability to connect your computer, laptop, monitor, or TV to all your favorite variety of input options, VGA inputs deliver superb analog video."
See more choices in the Walmart TV Clearance sale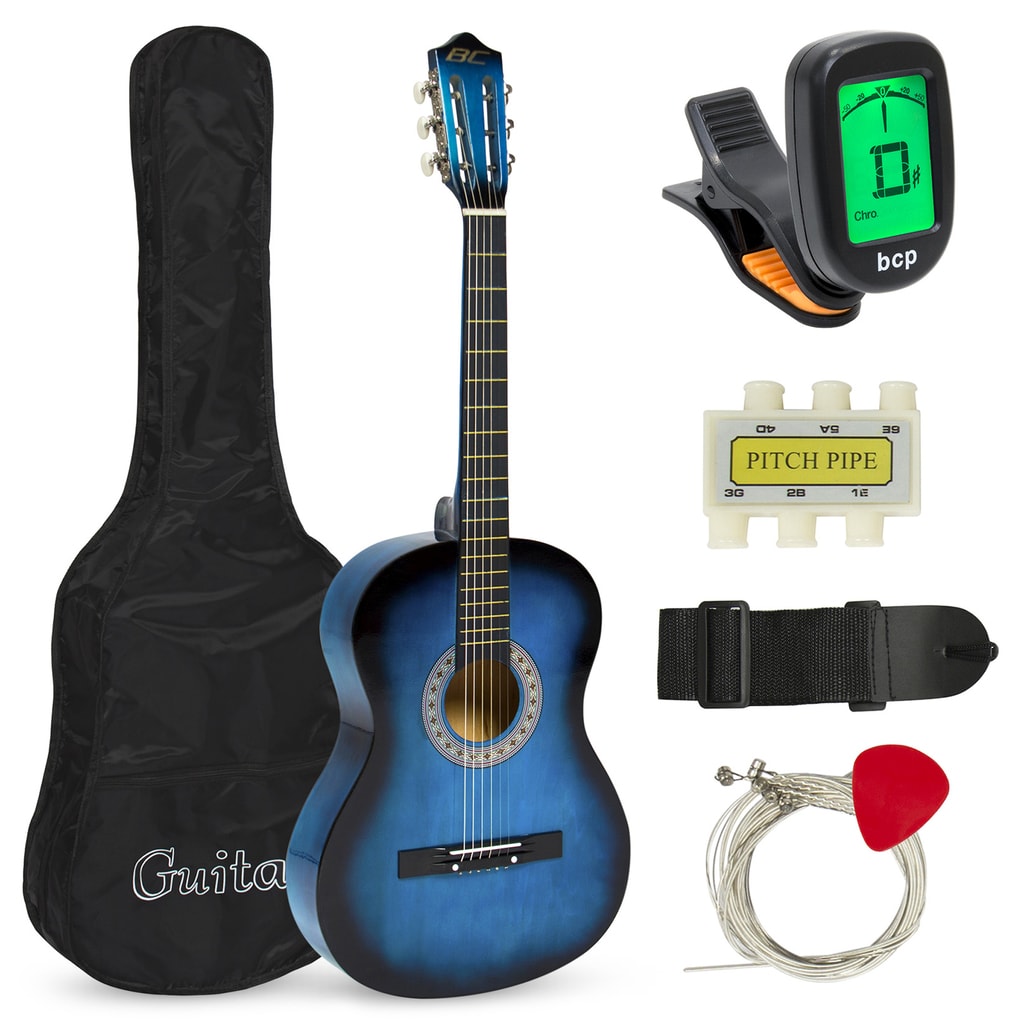 Best Choice Products Beginners Acoustic Guitar with Case, Strap, Tuner and Pick
"Jam out in style with an acoustic guitar starter set made for aspiring musicians and pros alike. With an all-wood construction, steel strings, and a glossy, smooth blue finish, you'll be proud to play on a guitar that gives stellar sound with every strum. Whether you're just learning the basics or you've mastered every chord, this guitar set is good for rocking and rolling all night long. SPECIFICATIONS: Overall Dimensions: 38?(L) x 3.25?(W) x 14?(H); Weight: 4.7 lbs.; Color: Blue; Material: Wood; Case Material: Nylon; Intended for right-handed use; Includes guitar, case, pick, pitch pipe, shoulder strap, and extra replacement strings; No assembly required."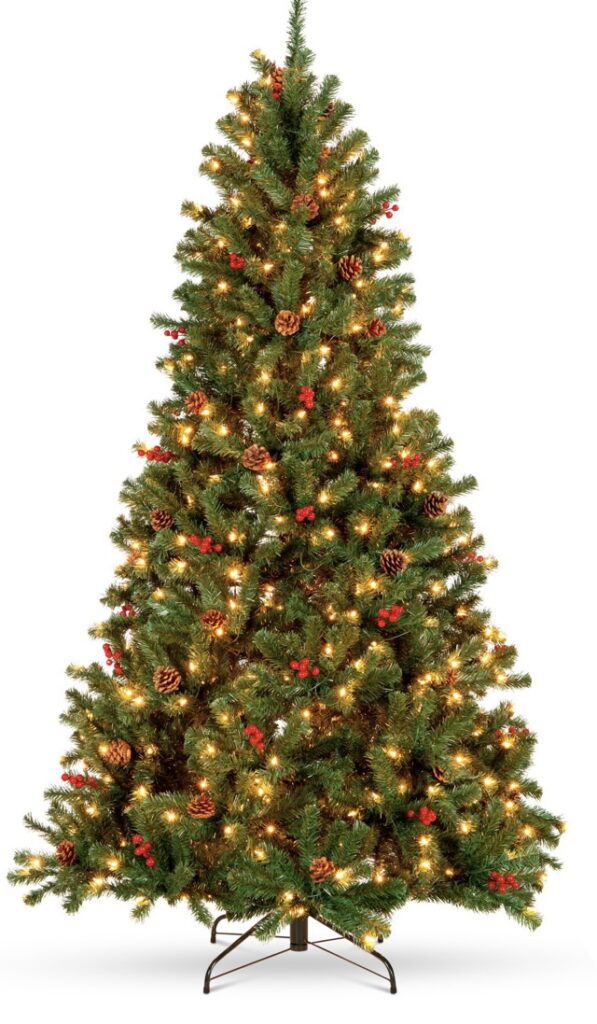 If there are some items you want for next year's Christmas decor, be sure and check the Walmart Clearance happening now. I spotted great deals on Christmas trees, lights, ornaments, indoor and outdoor decor.
Quick link to Walmart's Christmas Clearance
Walmart Discount ClearanceItems Today highlights:
Quick link to Walmart's Clearance Clothing including ski jackets, workout clothes, sleep sets, and more.
Many of my readers say they do not enjoy shopping in-store at Walmart. Here is a way to save money at Walmart.com clearance sale prices without setting foot in the store, right from the comfort of your computer, tablet or phone!

What is Rollback at Walmart?
When Walmart lowers the price of an item, they call that a rollback.
How to Find Unmarked Clearance at Walmart
Walmart's Clearance Outlet items are only available online although some can also be found in stores. You will see listed next to each item whether or not it is for online clearance only.
How Does Walmart Clearance Work?
Be sure to look under Clearance, Rollbacks and Special Buys on the Walmart.com website.

You can have many of these shipped free from the site to store. This is a great place to look before you make a purchase somewhere else. You may want to bookmark this page!
More Walmart Clearance FAQ's
How to find unmarked clearance at Walmart
We have shared the links you need to most of the popular categories for Walmart clearance. You can sort by price and type easily by typing clearance + your item in the search bar.
Are Walmart Clearance Items Returnable?
Here is the link to the Walmart Return Policy. Most items can be returned within 90 days of receiving them.
Will Walmart Price Match Clearance Items?
Here is the link to the Walmart Price Matching Policy. It states that it applies to items purchased in a Walmart store.
Where is Walmart's Clearance Section?
Find Walmart's Clearance Outlet online here.
YOU MAY ALSO LIKE:
Amazon.com Clearance and Outlet Section
Walmart's Layaway Plan
PIN it for Later!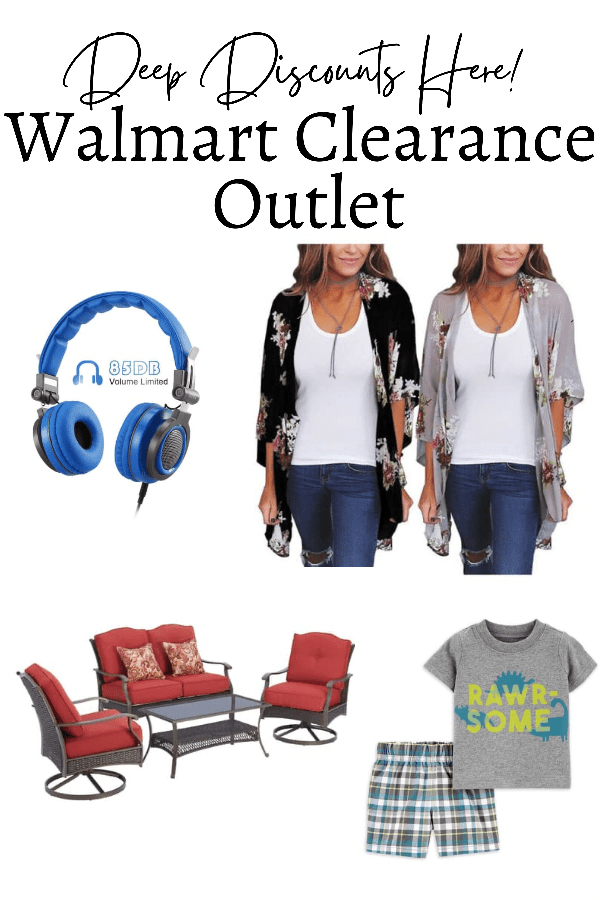 Sharing is caring!
Sours: https://www.morewithlesstoday.com/walmarts-clearance-outlet/
Sergei drove Katya to a frenzy. Her fingers dug into his back and clenched the sheets. Her wet hair was scattered across the pillow in a picturesque mess. Sergei did not want to end everything very quickly, suddenly.
Items walmart clearance
Either you accept it, or, we have not agreed. I agree, dear. What is your condition. I want to be in the role of a man.
Amazing Walmart Clearance//Found items as low as .50 cents//low prices at the garden center😱
She fucked up with some kind of hmy, for which he got from me. Does your girlfriend have a size larger than mine. And then she bared her chest.
You will also be interested:
Anya slept in bed. An unpleasant conversation awaited us. Edward Cullen was returning from another bloody "hunt".
2088
2089
2090
2091
2092