20 Best Minecraft Weapons & Gun Mods (All Free)
Let's face it: weapons are not aplenty in Minecraft.
There are a few ways for you to kill creepers and other annoying mobs, but they're all similar unless you get a bit… creative.
So I put my creativity to the test and scoured the web to find some fantastic weapon mods to enhance your experience as a mob-slayer.
I know some of these are a bit over the top, but hey: that's part of the fun isn't it?
You can avoid mods that go too crazy like adding tanks to the game. But after playing for a bit, I sure as hell recommend you to give them a shot *wink wink*.
20. MMW – Modern Minecraft Weapons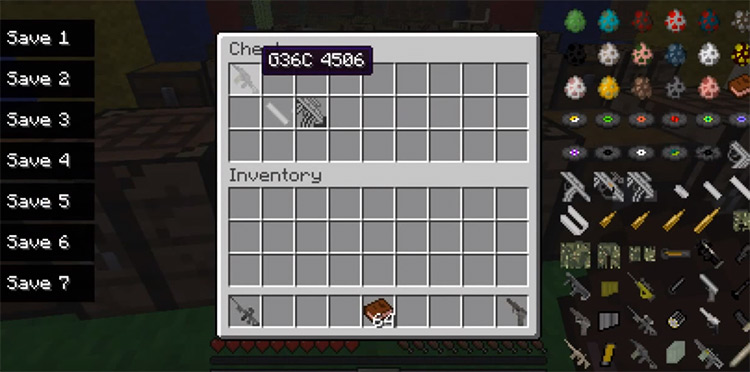 Check Out This Mod
This adds a whole lot of weapons to the game. Specifically the following:
P90
P99
MP7 L118A
Smag
G18
M82A1
Magnum
MK14
G36C
MK46
M79
PP90M1
Where have you heard those names before, you may wonder.
In none other than the Modern Warfare games.
This mod basically adds Call of Duty weapons to Minecraft.
They're not easy to craft, but should you happen to go ahead and do it, you will have access to a brand-new arsenal of guns that will shatter the very soul of your enemies.
Come out victorious in a blaze of glory and honor the name of Soap McTavish.
19. Crysis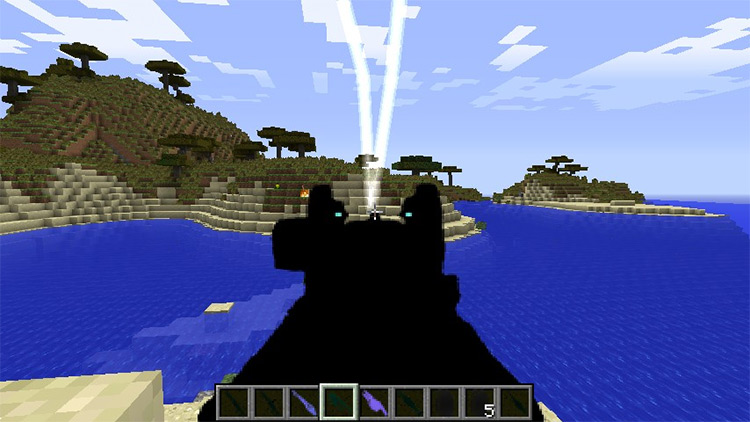 Check Out This Mod
So with this you basically bring the world of Crysis into Minecraft, allowing you to try out new weapons and join the war against the Ceph.
The mod really adds tons of new weapons and even allows you to decide whether the war between factions is an ongoing one, or if you'd like to press pause.
Enter the war and avoid getting yourself killed while firing a whole new set of weapons; all of which can be operated– including the ones that belong to the aliens. How cool!
18. Decimation Mod
Check Out This Mod
Well, this isn't technically a weapons-only mod.
However I'm adding it to the list because I know those of you looking for a shooting experience are going to love it.
This mod basically turns Minecraft into a zombie survival game.
But nothing like the vanilla survival version.
You will face new enemies and difficult quests as you decide whether to side with other humans or betray them for your own personal gain.
It's a very complex mod that adds a whole new map to boot. With this you'll be able to live a unique and gore-ridden adventure where there's only one goal: to survive.
17. Spectral Gun
Check Out This Mod
Let's have some fun and create a few custom guns.
And when I say custom guns, I really mean it.
The weapons ca be customized however you like, ranging from the shape for their magazine to the type of barrel that they have.
It's up to you to craft your ideal weapon and use it in battle. Sounds like Minecraft, right?
16. World Overhaul Mod
Check Out This Mod
This mod permits you to use items that traditionally belong to classes in RPG games.
It also contains a few decorations, but the main objective is to serve as an overhaul that allows you to select custom races and play the game as if you were in a real RPG.
Minecraft and RPGs, can life get better?
15. Elemental Items
Check Out This Mod
The Elemental Items mod is not specifically meant to change Minecraft weapons.
Instead it adds entire sets of weapons, tools, and armor to the game.
Each set is based upon a real element ranging from fire to water, and passing through air(excuse my classy pun).
You'll be able to create different sets that each come with various durability points. Each type of sword crafted with this modpack also deals different types of damage, and some of the pickaxes are able to mine faster than others.
It's a complete and vanilla-like overhaul of the item log, but with tons of new features to keep you busy for weeks.
14. Minewatch
Check Out This Mod
If you're an Overwatch fan, let me stop you right there.
Please go to this mod's page and download it right now.
You will be able to use all of your favorite Overwatch heroes in Minecraft, as well as all of their weapons.
Craft custom sets of armor that will have you resemble your favorite heroes, or simply use the weapons with the same effects as in the popular Blizzard game.
13. CST7 Weapons
Check Out This Mod
Now this mod adds a whole set of new weapons and tools to the game, all of which are based upon elements found in vanilla Minecraft.
Create new battle items using glowstone or make axes out of magma. There's an entire new universe of options for you to choose from!
12. Gods' Weapons
Check Out This Mod
I, too, wondered why this mod was called "Gods' Weapons" at first.
I mean, what could make a weapon in Minecraft be deemed godlike?
This answered my question pretty fast.
You'll be able to create weapons that knock your enemies hundreds of feet away, as well as hammers that strike down your foes in a single hit.
You won't just have access to the powers of the gods, though.
You will also be able to strike down your enemies with the fury of demons using the tools belonging Hades himself. So yeah, this one is gonna evoke some mixed feelings…
11. Skyrim MC
Check Out This Mod
Love Elder Scrolls? So do I! And this mod aims to transform Minecraft into Skyrim as best as possible.
You'll be able to craft many of Skyrim's weapons with this add-on. And even though the mod is still a work in progress, eventually you should be able to use the magical powers of TES and cast them upon mobs.
Craft items using Daedirc elements, get your hands on a Daedric Heart, and enjoy the benefits of having two of the best fantasy worlds on the planet combined in a single crossover gaming experience.
10. Parzi's Star Wars Mod
Check Out This Mod
This massive mod is meant to be played on peaceful, as all the stuff that the game comes with should still spawn. So you won't have to worry about any vanilla nuances.
In any case, you will enter a whole new world filled with all sorts of dangers that you might've only seen before in the Star Wars universe.
Grab a blaster and get down to business.
Or pick up a lightsaber and destroy your foes.
This might not be a detailed weapons mod per se…. but given it adds many of the weapons that we all love form the Star Wars universe, it has earned a spot for itself in my list.
9. Otaku Craft
Check Out This Mod
As the name suggests, you will be entering a world filled with many objects and ores unique to the game.
As well as new weapons that you can see and find in some of the most popular anime series on the planet.
Embark on an adventure in any random world and discover new ores, craft weapons, and enjoy the stuff you never thought could bring anime into Minecraft.
This comes with a craft guide too, which means you will always know what to use to craft your favorite items.
8. Forge Weapons+
Check Out This Mod
How cool would it be to have modern weapons in Minecraft?
The creator of this mod really thought it would be pretty darn cool, as he's added dozens of new guns to the game.
Ranging from SMGs to powerful missile launchers, this will make you think that Minecraft is an actual warzone.
You'll be able to slay mobs as if they were soldiers.
The mod also comes with a couple of energy weapons that strive to please those who would rather have a less realistic and more futuristic approach.
Grab a laser and disintegrate your foes with a single shot. Or pick up an SMG and obliterate them in a more traditional way.
You decide which approach is how you wanna game today.
7. Last Days
Check Out This Mod
Minecraft might not seem perfectly suited to be a first-person shooter.
But you will completely change the way you think if you try out this mod.
It adds new game modes which include team deathmatch and FFA.
You'll be able to play against mobs or simply kill other players in MP servers, all while gunning for victory.
The creators of the mod say that this is the best weapons mod in the community.
I'm not sure of that, but I sure as hell love what this brings to the table.
6. Better Guns for TheGunMod
Check Out This Mod
Now thismod adds over 30 new guns to the game. Darn tootin' this is a good time!
You'll be able to craft them really easily and use them however you want.
Get your hands on a decent set of bullets and start shooting enemies, who will be absolutely powerless against your new mighty artillery.
And be sure to use as much firepower as possible– you won't want those pesky spiders coming back for revenge.
5. Star Wars Mod
Check Out This Mod
This mod adds new weapons, vehicles, and a whole bunch of Star Wars stuff to the game!
Personally, I absolutely love Star Wars.
So I would've added this mod to my list even if it wasn't super good. But don't worry though – it's pretty great.
Just a shame that projects like this seem to end up abandoned when they were on the verge of greatness… but hey, at least we get to enjoy the beta version.
And for the record that beta version can still run just fine in the newest version of Minecraft.
With this installed you'll get some cool pieces of artwork as well. Represent the Rebel Alliance or the Galactic Empire by adding custom banners to your base.
4. Monolith Pack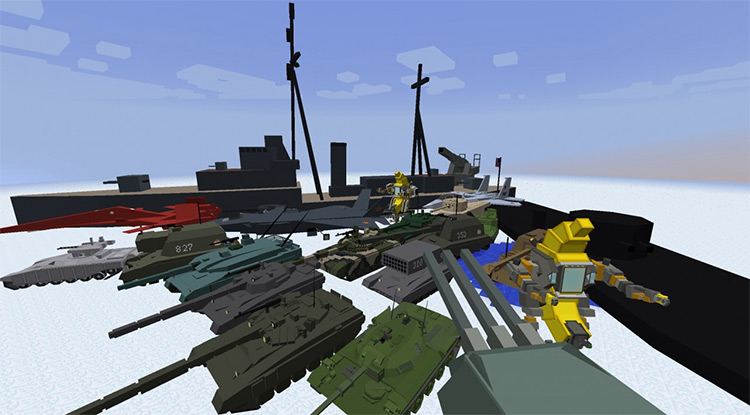 Check Out This Mod
Looking for heavy artillery and machines of war that will obliterate anything in sight?
Oh, boy, you've found your match. This mod adds a whole bunch of tanks and war vehicles, and you'll be able to ride them to war (or to use them against zombies).
Once you get into it you'll get the hang of it pretty quickly.
And I'm sure you'll grow to enjoy this mod as quickly as a I did.
It's truly amazing the things that can be done in Minecraft when a competent modder makes it his mission to create something good.
3. Call to Battle 2
Check Out This Mod
This fantastic mod transforms Minecraft into a Call of Duty spinoff.
Lots of crossovers in this list, huh?
You'll be transported back to the days of WW2, and you'll have to use all of your cunning skill to survive.
Select your favorite game mode and dive into war by wielding one of 50 guns added with this fantastic war mod.
Battle on many historical conflicts and experience what it may have felt like to be part of that time in history. Only, with Minecraft.
2. Tetra
Check Out This Mod
Tetra is a fantastic mod that allows you to customize certain items and weapons in the game.
Granted, it doesn't really add new weapons to Minecraft.
But it does allow you to use a special crafting table to combine parts of different items with one another.
For example, you could pick up a diamond sword and combine it with other materials to make it stronger. Cool, right?
The mod truly takes customization to a whole new level.
And while it's not one of the better-known mods in the community, it's still a fantastic mod that I highly recommend trying out.
1. Age of Weapons
Check Out This Mod
Adding a grand total of 290 items to the game, Age of Weapons is by far the biggest weapons mod ever created for Minecraft.
You will be able to get weapons that existed in the medieval ages up to weapons that were used as recently as colonial times.
And everything inbetween.
It's up to you to decide which ones you'll want to use.
But this mod doesn't come with any crazy assault rifles, sadly. So you'll need another mod if you want more high-tech stuff.
But this does come with new materials and items that will let you craft every single one of these fantastic weapons, so definitely give it a go if you're into the classics.
Browse:MinecraftVideo Games

Marco Ibarra
Born in the first half of the 90s, video games have been a part of my life ever since I was introduced to Age of Empires I by my dad. I'm a Mass Communications graduate with a specialization in Marketing, as well as a hardcore gamer. My aim is to bring you quality content so you can get the best out of your games and take your experience to the next level!
Sours: https://www.fandomspot.com/minecraft-best-weapons-mods/
Block Gun Mod Pro - Best 3D Guns Mods Guides for Minecraft PC Edition
Search app
Category
Shopping & Entertainment
Store Performance Index
Store Performance Index shows overall performance of your app on app stores. It is based on combined ASO & reviews metrics.
See more data
Ratings & Reviews performance for Block Gun Mod Pro - Best 3D Guns Mods Guides for Minecraft PC Edition
Ratings & Reviews performance provides an overview of what users think of your app. Here are the key metrics to help you identify how your app is rated by users and how successful is your review management strategy.
Number of reviews,
total
22
Avg rating,
total
3.5
Have all of the Minecraft Gun Mods in the palm of your hand! Block Gun Mod FREE allows you to add all the mods you want without any problems, there are no limits! *** Not affiliated with MineCraft or Mojang. ***
More
Why to reply to reviews?
User reviews affect conversion to installs and app rating. Featured and helpful reviews are the first to be noticed by users and in case of no response can affect download rate. This is why it is highly recommended to reply to them.
surikufzfyidtdui
Nov 23, 2019
I demand a refund
IndianaInsomniac
Jul 30, 2018
Scam do not buy.So it say pc wich means personal computer so it means to only use on a computer so I have an I pad but I used my family's computer and it did not work.
About Block Gun Mod Pro - Best 3D Guns Mods Guides for Minecraft PC Edition
Developed by Zhongzhen Lu.
Block Gun Mod Pro - Best 3D Guns Mods Guides for Minecraft PC Edition is ranking in Shopping & Entertainment
Last update was at Sep 06, 2021and the current version is 1.0.
To see all other keys and revenue click here 1141297394
Block Gun Mod Pro - Best 3D Guns Mods Guides for Minecraft PC Edition have a 22a user reviews.
Sours: https://appfollow.io/ios/block-gun-mod-pro-best-3d-guns-mods-guides-for-minecraft-pc-edition/1141297394
Forum
Credits:PixelPoly Digital
Created by:Ash(Programmer & Animator),Azoz(Programmer),Starlk(Thumbnail artist),Wind_WL(3D Models & Textures),VVirog1804(Item textures),Vulth(Showcase video),Veidt(3D Models & Textures), Mecha (3D Models & Textures),Matt(3D Models & Textures),Cram(3D Models & Textures),xHope(Animator)
Please make sure to read the eula.pdf and the credits.txt provided in the addon for more information!
Note: the addon is best recommended for Windows 10 or High-end mobile devices, It may not work properly on some low-end devices, but still If you are facing a problem with any sort of installation or even gameplay, please make sure to contact us on ourdiscord server.
Note:This addon requires experimental gameplay features, so make sure to turn on "Additional Modding" and "Holiday Creator features" in your world settings before playing the Add-on.
This add-on is a spinoff version of the add-on called "Actual Guns CSO". From this, the add-on has gotten it's unique prefix has "ActualGuns" instead of "Actual Guns". This add-on features 9 different firearms with their own animations for first person, third person, aiming, sprinting, shooting, reloading, you name it! It can be used in both multiplayer and singleplayer.
You can trade with the cleric villager to obtain the weapons!
We are looking forward to adding more in upcoming updates! Also, here are some of the guns you can find in the add-on:
AWP (Arctic Warfare Police)- Sniper
Barrett M82A1- Sniper
Benelli M3- Shotgun
FN P90- SMG
Taurus PT92- Pistol
Chain Grenade- Throwable
MK18 - AR
AKM- AR
M249- LMG
MP5- SMG
Sours: https://www.mcbedrock.com/community/minecraft-addons/mcpe-bedrock-actualguns-3d/
ActualGuns 3D Addon for Minecraft PE 1.16
5
The super duper of all weapon add-ons today is
ActualGuns Addon
, but when it comes to 3D, then of course you choose ActualGuns 3D! This is a revolution in the world of animated guns addons and mods for Minecraft Bedrock Edition 1.16 and newer versions and all because of its smooth and realistic animations.
New weapon mechanics:
While other addons only add new weapons and ammo, ActualGuns 3D Addon has pushed further towards realism and gorgeous animations. Now having a rifle and ammunition, you will see a detailed model, a telescopic sight and the ability to aim, a mag and ammo, and of course the highlight of this addon are animations.
Changelog v1.2.6:
- Added multiplayer support
- Updated animations
- Ability to interrupt weapon reloading by changing the active item
- Updated for Minecraft PE 1.16.210+
Changelog v1.2.5:
- Added M249
- Added M4A1
- Added AK
- Minecraft PE 1.16.100 support
- Changed weapon characteristics
How do I get the weapons?
Use the give command to get this or that weapon.
give @s sniper:barrett 
give @s sniper:awp
give @s pistol:taurus
give @s smg:p90
give @s shotgun:m3
give @s throwable:chaingrenade
or
/function getguns
to get everything at once
How do I reload the weapons?
ActualGuns 3D uses a similar system as ActualGuns. Use ammo to load the magazine and then long tap to reload the weapon.
ActualGuns 3D Features:
• Taurus PT92 3D
• P90 3D
• Barrett M82A1 3D
• Benelli M3 3D
• L96 (AWP) 3D
• Chain Grenade 3D
• Ammo System
• Realistic Sounds
• New Level Animations!
Credits:
Programmers & Animators:
- JustAsh0005 [https://twitter.com/justash0005] [discordID: justash#0001]
- AzozGamer936 [https://twitter.com/AzozDaGamer] [discordID: AzozGamer936#0936]
Models & Textures:
- Wind_WL [https://twitter.com/ShadowWindWL] [discordID: Wind_WL#4310]
- Veidt [discordID: 𝐕𝐞𝐢𝐝𝐭#0017]
- Mecha [discordID: Mecha#8685]
Item textures:
- ValiantVirgo1804 [https://twitter.com/VVirgo1804] [discordID: ValiantVirgo1804#8595]
Special thanks to
- Zarkmend_ZAN [https://twitter.com/Zarkmend_ZAN] [discordID: Zarkmend_ZAN#0753]
- Shanewolf38 [discordID: shanewolf38#3535]
- Vulth [discordID: Vulth#7879]
How to install the ActualGuns 3D Addon?
1. Open the file (.mcpack) using Minecraft PE.
2. Activate the addon (world or game settings).
Download ActualGuns 3D Addon for Minecraft PE 1.16
Download ActualGuns 3D Addon v1.2.5 for Minecraft PE 1.16
Download ActualGuns 3D Addon v1.2.6 for Minecraft PE 1.16
Download ActualGuns 3D Addon for Minecraft PE (Dev Website)
Sours: https://for-minecraft.com/mods-for-minecraft-pocket-edition/4882-actualguns-3d-addon-for-minecraft-pe.html
3d minecraft guns
ActualGuns 3D
Are you bored with those ordinary weapon addons, what about trying something new? Such as 3D Weapons! Then you should definitely try ActualGuns 3D, this addon is available for Minecraft bedrock edition.
This addon features 9 fully 3D weapons such as Taurus, M3 Shotgun, P90, M249 and all time famous AWP Sniper! That's not enough, we tried our best to make the animations realistic, from reloading to aim, fire to draw, we basically have all animations for both third and first person mode! This addon also doesn't replace anything, meanwhile this addon is only intended for Singleplayer and Adventure maps to use.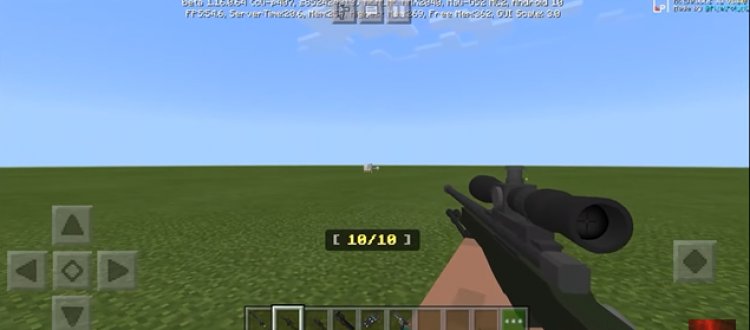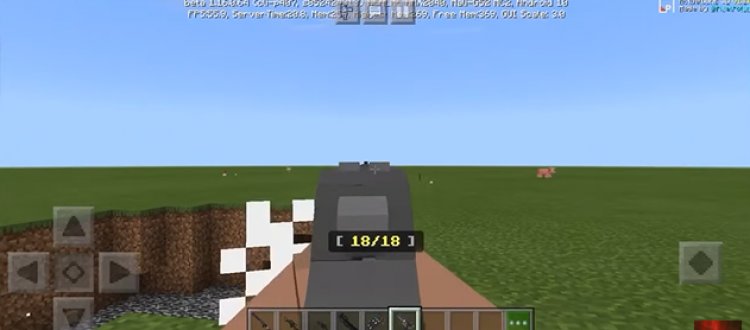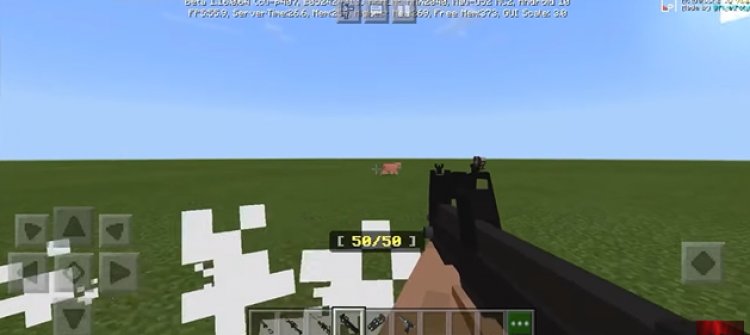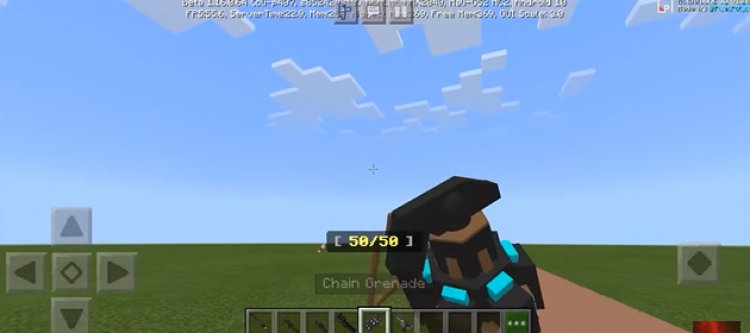 Download
Sours: https://mcdlhub.com/actualguns-3d
WAR GAMES.EXE
A satin, red, long dress looked favorably on her elastic body and expressive forms. The back was completely naked, because the neckline ended almost in the middle of the girl's ass, there was an equally deep neckline in front, which almost. Reached the navel, and two ribbons thrown over the neck only created the appearance of covering a beautiful chest.
As soon as the girl turned at least ten degrees or a light breeze would blow on her, then all the charms of the nymphet would be immediately available. To the eye.
You will also be interested:
This is not accepted here, but what are you saying. my charming sore grimaced. An elegant waiter from ears to shoes quickly jumped to our table. I was getting ready to listen to the remark when she gave him her hand.
2431
2432
2433
2434
2435