Canadian Pilots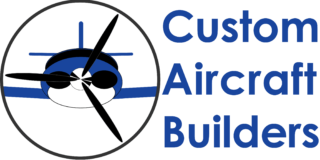 Fast, Modern, Affordable
---
The Plane For The Next Generation of General Aviation Pilots
It's hard to find a new plane with state-of-the-art avionics, that carries four adults and full fuel, goes at least 150 kts, and has the safety of a whole-aircraft parachute without spending $900,000 or more on a Cirrus.
The Sling TSi does all this for well under $285,000.
Watch Doug Goodrich of Custom Aircraft Builders as he builds his Sling TSi nicknamed "First Flight."
Be sure to follow the Custom Aircraft Builders/Goodrich Aviation YouTube channel to see the latest in the First Flight build series.
TSi Feature Gallery
click to open gallery
Standard or Quickbuild Kit Available
Proven Aluminum Construction
Efficient - 7 to 8 gph
FADEC (single lever) engine control
Rotax 915iS turbo engine
Room for four adults plus bags
Optional extended baggage area
Gullwing doors for easy access
Coordinated, highly responsive flight controls
Great ramp appeal
State-of-the art glass panel
Leather seats and upholstery trim
Excellent visibility
Professional builders assistance available
Rugged landing gear
Optional long-range fuel capacity
Optional split fold-down rear seat
Whole-aircraft ballistic parachute available
Sling TSi Performance and Specifications
Cruise Speed:
148 to 155+ kts
Fuel Burn:
7.5 to 8 gph
Rate of Climb:
1,000 fpm
Max Range:
800 nm
Fuel Capacity:
45 gals
Max Gross:
2,095 lbs
Empty Weight:
1,080 lbs
Useful Load:
1,015 lbs
Pay Load:
745 lbs
Wing Span:
31.3'
Cockpit Width:
44"
Engine Type:
Rotax 915iS
Power:
Turbo Charged FADEC 141 HP
See a TSi and High Wing comparison chart on our High Wing page here.
How much does it cost?
Being a kit-built aircraft means there are a lot of options and choices to determine the total price of a completed aircraft. That's why Custom Aircraft Builders created the Build Budget PDF to help with this process. It also makes it easier for us to provide you with the most current prices.
Get a FREE Build Budget PDF
The TSi & HW Build Budget includes:
Kit prices

Options and prices

Builder Assistance Program information

Custom Elite (Ready-To-Fly) Program information

Avionics estimates

Paint estimates

All the info you need to build your new Sling
With such a new aircraft, it's hard to find a TSi to test fly. An independent flight review video may be the next best thing. Thanks to Thomas Marrow and MOJOGRIP for creating these TSi flight reviews.
Every airplane owner is different. We are here to listen to your ideas and desires, and help you plan and build your dream aircraft.
Call Doug Goodrich today at 607-821-2982 to start the process or set up a demo flight.
Find out how to get a Sling in Canada
Located at Goodrich Aviation Hgr 1
Greater Binghamton Regional Airport (BGM)
2570 Airport Road
Johnson City, New York
Copyright © 2021 Custom Aircraft Builder. All Rights Reserved.
Sours: https://www.customaircraftbuilders.com/sling-tsi/
An August afternoon at Big Bear Lake in Southern California. Field elevation—6750 feet. Density altitude—8970 feet. Four seats—all full. Fuel tanks—full as well. I looked down the 7000-foot runway at the meadow that is often part of the lake. Many pilots have ended up there under just these conditions: full up, gross weight, high, and hot. But I wasn't afraid as I pushed the throttle forward to the stops and released the brakes. No, I wasn't afraid, but I was mildly concerned. I had my abort point picked out: If we weren't off the ground by Taxiway Delta, I was going to call the whole thing off. But sure enough, the acceleration was positive, the controls responded well, and the nosewheel (followed by the mains) was off well before we got to the decision point—and we had already accelerated to best climb by the time we got there.
Some new jet? No, this was the latest offering from The Airplane Factory, a South African company known for its two- and four-seat kits, and sold in America as a kit or factory-assisted build. The Sling TSi debuted for show at AirVenture 2018, but wasn't yet licensed to fly. The pink slip, in fact, arrived while I was at their booth, and Phase 1 testing was performed by factory personnel in the Oshkosh area as soon as the show folded up and everyone had gone home. With 40 hours of testing and a fresh sign-off for Phase 2 in the books, the factory pilots departed for their home base of Torrance, California, making the trip in one day and nearly nonstop. And that was with, as they said, "a bunch of stuff from the booth piled in the back!"
The turbocharged Rotax 915 iS fits nicely under the cowling of the TSi and provides plenty of power.
The secret to the new Sling at first appears to be the obvious—the all-new Rotax 915 iS, boasting 141 hp at full song and able to keep that much horsepower all the way up to 15,000 feet. Coupled to an electric Airmaster constant-speed prop, it can give spectacular climb or speed, depending on what you need at the moment. Set for takeoff with maximum horsepower, it had no trouble pulling our gross-weight airplane off the pavement and over the mountains of Big Bear, then with a twist of the rotary knob to select cruise performance, we accelerated to the IAS redline of 145 knots, truing out at slightly over 160 knots. If that were all that was new about the TSi, it would be a winner.
Airshow coverage sponsor:
The intercooler is large, providing significant cooling after the turbocharger compresses the air, making for better efficiency and more power.
But talking with Matt Liknaitzky, leader of The Airplane Factory USA, there is much more that sets the TSi apart from its older four-place brother, the 115-hp Sling 4 Turbo, than what is under the hood. The wing, for instance, has a different airfoil, different construction, and will carry extended fuel in outboard tanks that will take it a very long way. The cabin appears to be relatively familiar from my limited time in the earlier four-place, but in fact it is different, as is the tail section. It might look like a Sling 4 with a bigger engine, but it is an entirely refined version. Always willing to try out a new aircraft, we met Matt and his business partners, Jean d'Assonville and Wayne Toddun, at Big Bear Lake. Wayne is also the owner of the Sling TSi we flew. And after seeing what it can do, we're impressed.
The slip ring on the rear of the Airmaster prop provides power and control for the electric constant-speed blades. It's a good match for the 915 iS engine.
What's New?
While it is easy to think of the STi as an upgrade to the Sling 4, according to Liknaitzky, it is mostly a new aircraft. In addition to the completely new powerplant, the wing is entirely new, with a lower profile airfoil for more speed and with more aileron authority. There is a greater use of flush (pulled) rivets on both the wing and the tail, making for better airflow as well.
The main landing gear is now more aerodynamic, with airfoil-shaped struts for lower drag. The canopy and doors are new designs, as is the cowling, although they look very similar to those on the original 4. There is a greater use of countersunk Camlocs and other fasteners to make the overall package cleaner, faster, and more aerodynamic. The empennage is also new, with a counterbalanced rudder and larger, fully balanced elevators.
The panel in the factory demonstrator is loaded but very well organized. This machine is ready for serious IFR cross-country work!
Creature Comforts— A Refined Cockpit
I flew the original Sling 4 when it was first introduced and have always remembered being impressed at the comfort and size of the cabin. Not only were the front seats comfortable with a well-thought-out set of controls, the rear seats and baggage area were also quite roomy. Being used to Lycoming-powered four-seat aircraft, I was completely surprised that a 115-hp Rotax could haul an airplane this size around with apparent ease.
The same thing is true with the TSi—maybe even more so. Although the longeron is slightly higher than some might like on a "sedan" type airplane, the truth is that it is no different than most two-seat homebuilts where you have to lift yourself up a bit from wing level to get in. Aside from that, the seats are very comfortable, and the controls all fall naturally to hand. The panel is well thought out, and I'd have a tough time coming up with a better layout than what they had in the demonstrator. Switches are where you'd expect them, and they match up with the checklist sequences very well—a sweep of the cockpit before start and then before takeoff is all you really need.
The aircraft we flew was equipped with a dual-screen Garmin G3X Touch EFIS and its associated autopilot, a G5 for backup of the primaries, and a GTN 650 Navigator. It also had extended-range fuel tanks, which had small fuel valves just to the right of the pilot's knees to supplement the main Left/Right/Off fuel selector. The throttle is mounted on the center console, along with the single braking lever that brakes both wheels. Although we are big fans of individual brake pedals, the steerable nosewheel on the TSi makes ramp maneuvering easy.
The high-back bucket front seats provide plenty of support and comfort for long trips.
The rear bench seat folds down but is comfortable for two normal size American adult males when upright.
Passengers won't be disappointed with the cabin either. Getting into the roomy rear seats was simple, and access to the baggage area behind those seats was made even easier with a rear baggage door. The aircraft was equipped with a whole-airframe ballistic parachute, and this took up a chunk of the baggage area. But the space that was lost is supplemented by a luggage tube that extends back into the tail cone and can easily be used for light and/or long items such as skis (your choice, water or snow). Jean d'Assonville, the wiry partner in The Airplane Factory USA, demonstrated the utility of the tube by sliding his legs and torso back there and proving that he could use it as a sleeping area. Your mileage may vary, of course.
The gull-wing doors are similar to what we remember on the original Sling 4 and are easy to reach and use. For someone like me, used to getting in and out of a two-place cockpit with a slider or tip-up canopy, you have to remember to slide out a little as you go up, or you will hit your head—but it's far better than on a typical low-wing production plane where you have to get in through a side door.
Overall, we found the cockpit to be comfortable and convenient, and it held four full-size adults with ease.
The gull wing doors allow easy entrance and exit, and aren't as large (and wind-catching) as on many aircraft because of the high longerons.
Flying the TSi
Gross weight was the first thing I thought of when I saw Matt and two others climb out of the cockpit at Big Bear just after noon on a warm summer day. With digital signs at the end of the runway toggling between 8950 and 9000 feet density altitude, I put on my risk management hat and asked, "So who's staying behind while we go flying?" When Matt gave me a puzzled look and said, "Well, I thought we'd all go!" I took a long pause and asked, "Well, how much fuel do we have then?"
"The tanks were full when we left Torrance, so probably a little more than 40 gallons. We can fly all afternoon!" Hmm, I thought—sure, if we make it off the ground! "Don't worry, Paul," Matt reassured me, knowing what I was thinking. "We're right at gross, but don't forget—we're turbocharged! We've got sea level horsepower no matter what the density altitude says!"
Climbing into the Sling TSi, I was surprised how roomy it was. We put two full-size adult males in the back seats, and they had both leg and shoulder room to spare. I reached down to adjust my seat forward, and the big guy behind me said, "Don't worry about it—I've got more than enough space!" He was right. And this is not to mention the roomy baggage compartment and ski tube installed back in the tail.
Getting things started was easy with a well-organized panel and nicely developed checklist. I've been flying more and more Rotax iS-powered aircraft recently, so the little song and dance for checking both lanes (channels) of the engine controller and both main and backup fuel pumps went quickly and made sense. It's important to remember to bring the rpm above 3000 shortly after start to bring the alternator on line. But with modern avionics, the battery will most likely last well past the taxi to the run-up area and runway, if you forget. You'll easily exceed 3000 rpm on the takeoff roll, so not to worry.
The wing tips on the all-new wing are actually small winglets.
The wing design is all new on the TSi, sharing almost no parts with the Sling 4. The winglet tips make for an excellent high-altitude cruising machine.
The TSi has a single brake lever on the console to the right of the throttle, and it controls both brakes. There is also a parking brake, a necessity when you don't have toe brakes to hold during run-up, and your hands are busy with throttle and ignition switches. The brake handle was convenient to the palm of my hand as I controlled the throttle, and it took mere seconds to have a comfortable system worked out for speed control on the ground. The nosewheel steering was positive and powerful, with enough turning angle to swing the airplane tighter than if you locked a brake. It was pointed out that if you turn at minimum radius, the inside wheel is actually going backwards! Despite this sensitivity, it was easy to taxi in a straight line without hunting.
Run-up was routine for a Rotax, and it took little time to set switches and check controls so that we were ready for takeoff. The flap selector is a rotary knob with settings for up, 1, 2, 3, or down. We selected one notch for takeoff and rolled out onto Runway 26 at Big Bear. I cheated toward the threshold lights to make sure I had all 6752 feet of pavement available and mentally selected my no-go point. I needn't have worried—acceleration was substantial when I pushed the big throttle lever forward, and we hit the 55-knot rotation speed about the time we hit the numbers after using the displaced portion of the runway for the initial roll. Liftoff came quickly thereafter, and I had already accelerated past normal climb speed before the decision point. It was a piece of cake as we headed out over the lake and pointed ourselves over the mountains to the right to head down into the desert.
Best climb was claimed to be about 80 knots, but I found little difference in rate even when I went 20 knots faster. This is more or less instinctive to a typical pilot who flies air-cooled engines in the high mountains and deserts of the West. But since the Rotax was water cooled, the excess cooling air really wasn't necessary, and I pulled back to get to the cool air with no change in water or oil temps. This was sweet—no need to worry over temps! We held the takeoff rpm setting for the constant-speed prop for 4 of the allowable 5 minutes, then selected "climb" with the rotary knob on the prop controller. As much as I like a fistful of levers, the truth is you just don't use that many different prop settings on a flight.
The Airmaster prop is constant-speed, and the rotary selector makes it easy to set exactly the rpm you want for each flight phase.
We left the prop in "climb" at Matt's suggestion, and as we topped the ridge of mountains that form the southern edge of the high desert, we leveled off at about 8800 feet msl, showing a density altitude on the Garmin G3X Touch screen of 10,700 feet. After letting the airplane settle into cruise attitude, Matt pointed out that we were creeping up on the IAS redline of 145 knots, and I might want to pull the power back a bit. The TAS was reading 162 knots, and it agreed well with ground speed, with very little wind aloft either in the forecast, the reports, or showing on the EFIS. This thing was way faster than I expected. Somehow, I keep thinking LSA when I think of Sling, and I need to put that out of my mind—now!
Although our destination of El Mirage dry lake was right off the nose, I did a few turns left and right to see how the airplane handled. Pitch and roll were very harmonious, and it took almost no rudder to keep it coordinated in cruise. Very nice. Pitch was stable but not ponderous, and roll was also responsive without being too light. I rolled into a steep turn, and the altitude was on rails—we barely showed a change on the altitude tape while going all the way around to the left. When I got there, I warned the back seaters that I was going to reverse at full deflection to see the roll rate, and they laughed as we popped around from 45 degrees left to 45 degrees right with very little time elapsed. I barely got out a "one potato, two potato, three…" before we were settled into going the other way. A gentle chandelle followed, showing that yes, I needed to use some rudder, but no, it wasn't heavy or excessive—it was just what I felt was right.
The large NACA duct on the right side of the cowling is for the intercooler.
I eased back on the throttle because it was time to start descending for our lakebed stopover, and it was then that I found out just how slippery the airplane really is. "Go down or slow down—which do you want to do?" is a phrase you often hear with clean airplanes, but this thing already had the gear hanging out! I pulled the throttle back almost to idle and waited until I saw a slowing trend on the ASI before trimming nose down and pegging redline until we hit the bumps. Then I slowed it down some more in level flight before dropping to a few hundred feet above El Mirage to check things out. It was my first visit there, despite having flown over it countless times, and I was pleased that there is clearly a long set of tracks demarking a roughly east-west runway. There was a windsock planted on a substantial pole (showing a southwesterly flow of air), and even a port-a-potty out there in the middle of nowhere.
The Airmaster constant-speed prop is fitted with WhirlWind blades.
With Adelanto airport (home of a Predator training operation) just to the south, I pulled up into a right-hand pattern, keeping the throttle mostly closed and bleeding off speed to the top of the white arc. I popped flaps to pin the speed, then added the rest for a full-flap, curving approach to my first landing in the airplane—on a lakebed, where I could let it roll anywhere I wanted. There was plenty of contrast on the smooth, flat surface to allow height judgment, and the touchdown was nice because I didn't have to worry about length. We rolled out using a little brake and nosewheel steering to park over by the windsock. A van with three teenagers drove by with one of them on the roof, enjoying the freedom of a lakebed with no real restrictions. They might have been practicing for a Burning Man performance—at least, that was what it looked like.
It was 100 F on the lakebed at 13:00 local time, but it was a dry heat. We piled out and enjoyed the surreal nature of stopping at a place where you could walk in any direction and still not run out of room to land or take off in the airplane. We took some pictures, admired the rugged windsock that looked to be planted on an old telephone pole, then loaded back up to pick out a landmark for the beginning of the takeoff roll. Lakebed takeoffs are a bit disorienting because you keep looking for some sort of threshold or runway alignment markings to give you a hint of where you are. But there aren't any, so you just find the direction of the wind, taxi away from it until you feel you have adequate distance for the takeoff, turn around, and go! Once again, we were off quickly and turning back toward the mountains, which promised cooler, smoother air when we got up above 8000 feet.
The Sling TSi handled afternoon desert thermal bumps nicely as we climbed for altitude, the long wings giving a smooth ride and seemingly passing us off from one thermal to the next without much effort. Dropping back into Big Bear Valley, we set up for the typically steep approach to Runway 26 and had another uneventful touchdown. With speed very easy to manage and maintain, the Sling makes a pilot look good! I quickly adapted to the hand brake, and taxiing to a tie-down spot, I was sad that our time in the air had ended. This is a nice airplane, and the fact that it is really a true four-seater makes it one of a very small number that can claim that distinction.
What Does It Take to Build?
The Sling TSi, like all of the Sling aircraft, is a pulled-rivet airplane with prepunched matched-hole parts. This means it assembles fast, with no drilling or deburring, according to the factory. The demonstrator that is now being flown in the United States, after its debut at AirVenture 2018, was built by Wayne Toddun and his son using the factory build program at the company's headquarters in South Africa. He reported that the program was made easy with the help of factory support personnel.
The airplane is assembled like all aluminum pulled-rivet airframes, with parts that fit well together. Common aircraft tools are required, but anything requiring solid rivets will be done by the factory, so a prospective builder does not need to tool up to the extent that a traditional metal aircraft builder might expect.
The kit is complete, but builders have numerous options to select from, including avionics suites, extended-range fuel tanks, a whole-airframe ballistic parachute, and an extended baggage tube, among others. Building instructions are modern, with pictures and a sophisticated parts identification system that has been proven on the kits for the two-seat Sling 2.
Although a trip to South Africa to do a factory-assisted build is an adventure to add to the already wonderful adventure of building, it isn't necessary. Liknaitzky says that customers can now find the same level of support at several factory-authorized build centers in the U.S.
(Left) Folding the rear seat back down creates a cavernous baggage compartment, and the baggage door is big enough to crawl through, making loading and unloading easy. The vertical column is the housing for the optional whole-airframe ballistic parachute. (Center) The TSi has an optional ski tube that is good for long, lightweight items. (Right) Want to camp with your airplane, but hate tents? Install the optional ski tube, fold the rear seats down, and you've got a camper!
A True Four-Seater
The Sling TSi is truly one of very few homebuilt kits available today with four seats and the capability to use them. While not as fast as an RV-10 at lower altitudes, the turbocharged engine has promise to even the score at altitude. The baggage and load carrying capability won't equal that of a Murphy Moose, but it is more than sufficient for two or three people to take off on an extended trip—in both distance and time. The new Rotax engine is efficient and sophisticated, promising years of service.
Extended range tanks are located in the outer wing panels and give this airplane enough range to fly from Oshkosh to Southern California with only one stop.
All in all, the Sling TSi is an impressive machine and one to be considered if you want something more than a traditional two-seat cruising machine. If you're looking for adventure—from the mountains to the deserts—from the plains to the sea, it's worth adding to your list.
For more information call 424-241-0341 or visit airplanefactory.com.
The Airplane Factory team enjoying the solitude of El Mirage Lakebed— and the airplane that brought them there.
Paul Dye
http://ironflight.com/
Paul Dye, KITPLANES® Editor at Large, retired as a Lead Flight Director for NASA's Human Space Flight program, with 40 years of aerospace experience on everything from Cubs to the Space Shuttle. An avid homebuilder, he began flying and working on airplanes as a teen, and has experience with a wide range of construction techniques and materials. He flies an RV-8 that he built, an RV-3 that he built with his pilot wife, as well as a Dream Tundra they completed. Currently, they are building a Xenos motorglider. A commercially licensed pilot, he has logged over 5000 hours in many different types of aircraft and is an A&P, EAA Tech Counselor and Flight Advisor, as well as a former member of the Homebuilder's Council. He consults and collaborates in aerospace operations and flight-testing projects across the country.
Sours: https://www.kitplanes.com/sling-tsi/
Sling TSi Makes World Debut
July 27, 2018 - The Sling TSi, a four-place turbocharged kit aircraft from South Africa's Airplane Factory, is making its world debut at EAA AirVenture Oshkosh 2018, taking its place as the flagship of the company's line of Sling LSA and kit aircraft.
"It's the big brother to the Sling 4," said Mike Blyth, Airplane Factory founder, director and shareholder, at the company's exhibit area (North Aircraft Display, Booths 618-619). "About three-quarters of the fuselage is similar, but the rest of the aircraft is new."
The TSi on display is "actually our first kit that we've sold," said Blyth, made by launch customer Wayne Toddun and his son from a quick-build kit with builder assistance.
The aircraft was made possible by Rotax's introduction of its 135-hp 915 iS turbocharged and fuel-injected FADEC (full authority digital engine control) engine in 2015. "When I first started designing the Sling 4, I knew the 915 engine was being developed, so the intention all along was to make a new aircraft when the new engine came out, and that's what we've done," Blyth said. Compared to the Sling 4, "We've got 35 percent more power on this engine. It's a true four-seater: It's got a 145-knot cruise at altitude, fantastic handling qualities, good range, and lots of space inside."
The wing is optimized for the aircraft's power and weight, and the leading edge is flush-riveted for low drag, as are the forward fuselage and empennage. The wheelpants are low drag, the landing gear is airfoiled, and the cowling is also redesigned.
The TSi's useful load, at 1,015 pounds, almost equals its empty weight of 1,080 pounds. The TSi climbs at 1,000 fpm at gross weight and reaches its max cruise of 145 KTAS at 9,500 feet MSL, where it burns just 8 gph. Maximum range is 800 nm.
The Sling TSi kit, including the engine, Airmaster constant-speed prop, and glass panel, is priced at $135,297; the quick-build kit, which shaves about 500 hours from the estimated 1,200-hour build time, is $157,292. A ballistic parachute is optional.
Under the TSi Builder Assist program, customers spend about two weeks in construction at the build facility, leave while detail work is performed on the aircraft, and then return for the final construction phase and flight testing. The cost of the Builder Assist program varies from country to country (the Airplane Factory has distributors in 17 countries, Blyth said) and individual aircraft configuration. "If you go up to the most expensive, quick-build, build assist, plus parachute and full IFR, [the cost] could go up to $220,000, I guess," Blyth said. "It depends on what you put in there."
In addition to efficiency, Slings are designed for ease of handling, particularly at the slow end of the envelope. "These are often going to new pilots, young pilots, and [the aircraft] can't pretend to be high-performance jets. So what you want is something that has a reasonable cruise, good climb, but especially good manners at low speed, so it's not going to hurt anybody ever."
The Sling line is also known for its rugged reliability, a reputation Blyth helped establish by circumnavigating the Earth in both the Sling 2 and Sling 4 immediately upon completion of their flight-test programs. "I've flown my family, children, grandchild, I fly at night [with them], and I wouldn't do that if I didn't know exactly what goes into them, and I absolutely 100 percent trust everything in them."
As for reaction at Oshkosh to the newest Sling: "I'm absolutely blown away this year by how well we've been accepted," Blyth said. "For me personally, Oshkosh is the epitome of everything you do when you're a light aircraft designer and manufacturer. I couldn't imagine not coming every year."
Sours: https://www.eaa.org/airventure/eaa-airventure-news-and-multimedia/eaa-airventure-news/eaa-airventure-oshkosh/07-27-2018-sling-tsi-makes-world-debut
Four New Kit Builds For 2020 – The Sling TSi
Aircraft kit-building has seen a phase of strong growth in the last 10 to 15 years, especially when it comes to the quality of kits. With the proliferation of computer-aided design providing the ability to do a range of tasks from the machining of moulds for accurate composite parts, to the CNC-controlled cutting and drilling of metal components, homebuilders can now buy kits that build with much less frustration than in the past.

In the UK, the amateur building of homebuilt light aircraft is overseen by the Light Aircraft Association (LAA), which operate under a delegated responsibility from the Civil Aviation Authority. There are around 200 approved designs you can choose from, though most new builders choose from around 30 of those, as they are the most current, supported types.
Ed Hicks of Flyer Magazine in the UK reviews four types, one of which is, of course, the Sling TSi.
Read The Flyer Magazine Full Article Here.
Sours: https://slingaircraft.com/press/four-new-kit-builds-for-2020-the-sling-tsi/
Tsi kit sling
POWERED BY A 141 HP TURBO FUEL INJECTED ROTAX 915 IS
Like its predecessors, the Sling TSi has been critically acclaimed for its capabilities, effortless handling and all-round functionality. As one review wrote, "Sometimes just the right combination of factors come together to create a really great airplane." (Alton K Marsh, AOPA). Those factors are: a generously proportioned 4-seater that handles like a fighter jet, controls that are a natural extension of the mind and a superbly balanced buy that will stoke your love of flying.
Following on from the acclaimed handling capabilities of the Sling LSA, the Sling TSi offers the same perfectly-coordinated flight characteristics, with controls that are highly responsive yet not overly sensitive.
It comfortably seats four with luggage and still cruises effortlessly and efficiently, making it the ultimate in affordable cross-country flying.
This is an aircraft with an uncompromising mission: To offer unrivalled performance, safety and reliability in the hands of all pilots no matter the mission.
"A four-place cruiser that carries several hours' worth of fuel and a respectable luggage load. This sexy Sling TSi does so in leather-wrapped comfort. It has a wider cabin than a Bonanza, looks incredible  on the ramp. Its turbocharged Rotax 915 iS whisks it along at a brisk 148 knots."
Marc C. Lee (Plane and Pilot Magazine)
SLING TSi EXTERIOR
Design the exterior of your Sling Aircraft to your liking.
You can turn your Sling into your personalised dream aircraft using our numerous standard or complex paint scheme and vinyl design options. In addition, Sling Aircraft uses LEDs for all exterior lighting. Not only do these use less energy and generate less heat, they are exceptionally bright and allow for sharply defined beams. Effortlessly elegant, superbly appointed and finished with a forensic eye.
SLING TSi INTERIOR
A truly first-class travel experience.
The Sling TSi's sublime and beautifully appointed interior features executive four seat comfort. Enveloped in authentic leather and lavish carpeting, the Sling TSi stands out with an elegance that adds a touch of class to aircraft interiors. Available in four colour palettes: Cast Iron, Red Velvet, Indigo Sky and Cloud Burst with stitching, piping and panelling in complementary colours.
POWERPLANT AND PROPELLER
Your Sling TSi is powered by a 141 hp turbo sport injected Rotax 915 iS.
Based on the proven concept of the Rotax 912 / 914 engine series, the Rotax 915 iS engine offers increased power, the best power-to-weight ratio in its class, full take-off power up to 15,000 feet (4,572 m) and a service ceiling in excess of 25,000 feet (7,620 m).
Your Sling TSi is fitted with an Airmaster 3 Blade Constant Speed propeller. These variable-pitch propellers automatically change its blade pitch in order to maintain a chosen rotational speed. This operation perfectly suits modern engines, particularly the turbo sport injected variety.
AVIONICS
Garmin 10-inch G3X touch EFIS, Garmin G5 backup EFIS, Garmin GTR 200 COM radio, Garmin GTX 35R remote transponder, Garmin GSA 28 autopilot system with Garmin GAD 27 Multifunction system interface and Garmin GMA 245R Bluetooth Audio Panel.
INSTRUMENTATION OPTIONS
We have standardised on Garmin instruments throughout. They are modern, reliable and you can get the backup you need no matter where you are in the world.
GARMIN EFIS
Designed from the ground up with a native touchscreen interface, the Garmin 10" G3X Touch flight display is the smartest, most advanced large-format flight displays Garmin has ever designed specifically for LSA and amateur-built aircraft.  The integration and versatility provided by the G3X Touch make it the ideal panel layout for your Sling Aircraft.
BACKUP INSTRUMENTS
Designed by Garmin's "Team X" engineering group specifically for the light sport aircraft markets, the G5 electronic flight instrument delivers exceptional performance, reliability and ease of installation as an all-in-one backup glass cockpit display. By combining visual cues and data readouts once scattered across a myriad of instruments, G5 makes flight information easier to scan so pilots can respond more quickly and intuitively to any inflight situation.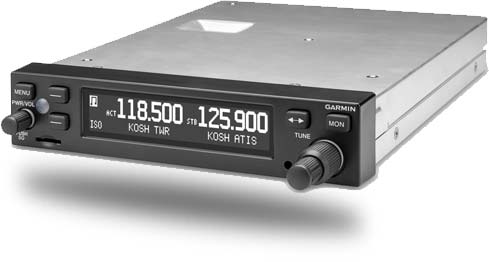 GARMIN RADIOS
Designed specifically for light sport aircraft, the GTR 200 combines powerful Comm capabilities with advanced workload-reducing features formerly only found in high-end certified systems. Its slim 1.35" tall design allows you to make the most of limited space in your panel while 10 W of transmit power helps ensure solid communications between you and ATC or other aircraft in your vicinity. Information displays on the large, sunlight-readable display with brightness levels that can adjust automatically to the natural light level in the cockpit, or can be adjusted manually by the pilot.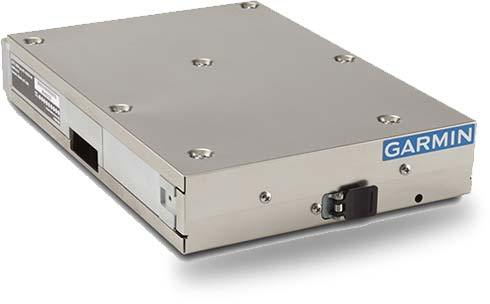 GARMIN TRANSPONDERS
For nearly 20 years, Garmin has led the development and deployment of various ADS-B projects, and they have optimized their ADS-B solutions for light sport aircraft. The GTX 35R ADS-B transponder integrates with Garmin G3X and G3XTM Touch to provide you quick, cost-effective and powerful ADS-B "Out" capabilities you can control through your flight display.
GARMIN AUTO PILOTS
The Garmin GMC 507 control panel offers a dedicated interface for the GFC 500 autopilot in certified aircraft as well as G3X autopilots in experimental and light sport aircraft. GMC 507 allows pilots to control the advanced features offered by Garmin digital autopilot systems, including advanced autopilot modes such as indicated airspeed hold, independent flight director and third-axis yaw damper (when installed with appropriate servos). Plus, the control wheel integrated into the GMC 507 makes for easier pitch, vertical speed and airspeed adjustments, while separate knobs allow twist-control of heading/track and altitude.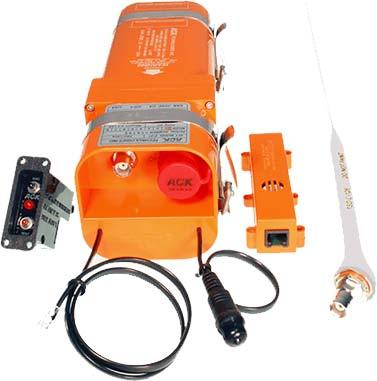 ELT'S
For distress alerts, your Sling Aircraft is fitted with the standard frequency of the 406-MHz E-04 ACK ELT. This internationally-regulated mobile radiocommunication service aids in search and rescue operations to detect and locate aircraft. This model, which includes 250 knot whip antenna does not come standard, however it is available as an optional extra.
Specifications AND Performance
| | |
| --- | --- |
| PERFORMANCE AND ENGINE | 915 iS |
| Manufacturer | Bombardier‐Rotax GmbH |
| Horsepower | 141 hp/105 kW (Turbo) |
| Maximum Allowable Speed (Vne) | 155 KIAS | 178 MPH |
| Cruise Speed - 9,500 ft AMSL | 148 KTAS/170 MPH |
| Stall Speed - Clean | 57 KIAS/66 MPH |
| Stall Speed - Full Flaps | 48 KCAS/55 MPH |
| Max Demonstrated Crosswind Component | 15 KTAS/17 MPH |
| Takeoff Ground Roll - Concrete | 590 ft/180 m |
| Landing Distance - Braked | 492 ft/150 m |
| Rate of Climb - Sea Level | 1,000 ft/min |
| Maximum Operating Altitude | 18,000 ft ASL |
| Endurance | 8 Hours |
| Range @ 75% Power with 45 min Reserve | 880 nm/1,630 km |
Dimensions

Wingspan

31.3 ft/9.54 m

Length

23.54 ft/7.175 m

Height

8 ft/2.45 m

Cabin Width

45.3 in/1.15 m
Weights

Standard Empty Weight

500 kg

Maximum Useful Load

450 kg

Maximum Takeoff Weight

950 kg
STANDARD AND OPTIONAL EQUIPMENT
The Sling TSi includes a host of handy standard features. Interior is all leather upholstered and there are cabin heaters on both sides. Seats are adjustable, as are the pedals. Controls are full-dual – stick, pedals, throttle and brakes. Comfort on the inside is complemented by robust, safety-first design on the outside.
The Sling TSi is made using CNC punched aircraft grade aluminium, main spars are anodised and all aluminium parts alodined against corrosion. Front gear, engine mount and pedals are 4130 steel, while ailerons and elevators have pushrod controls with bearings; indeed all control surface hinges use ball bearings.
MAINTENANCE
Sling Aircraft are inexpensive to buy and run. The graph below will give an approximate breakdown of how the costs per hour are realized.
Maximum straight and level speed of 148 KTAS and a range of 750 Nm.
Sours: https://slingaircraft.com/aircraft/sling-tsi/
Sling TSi Airplane Can Be Built In 8 Months
SLING KIT BUILDER TESTIMONIALS
Past kit builders have loved building their Sling!
MARK JACKSON (Sling 2 Kit)

"The kit build experience was FANTASTIC! I would build another one tomorrow... if my wife didn't threaten to shoot me first."
DES HOWSON (Sling 2 Kit)

"Even when the weather does not allow long-distance, a delightful flight can be made in the calm evening air behind the storm. My Sling 2 Taildragger is so easy to prepare, I can be airborne as soon as the air clears. She's very economical too. I need to fly more than 3 hours to achieve the "$100 hamburger" run. I'm more than satisfied with my Sling 2 ownership. What a pleasure she is to fly in addition to being easy and affordable to maintain. I'm proud to know many of the fantastic people that make these aviation dreams come true for so many of us. Mike, James, Andrew and the team at Sling Aircraft are proving to the world what can be achieved when you invest and believe in your people. Well done to you all!"
NEIL BOWDEN (SLING 2 KIT)
"I bought my kit in 2009, it was the second kit sold. I was a bit nervous at the time as I was one of the "guinea pigs" and we were not really sure on how this kit would go together or how easy it would be for a home builder to assemble. However, as I moved forward with the project my fears were soon set aside. The accuracy of the kit amazed me, with pre-drilled holes (to final size) fitting together perfectly I realised that the Sling Aircraft factory had spent a lot of time ensuring accuracy on their side. This also meant no jigs were required! Pulled rivets instead of driven rivets meant that assembly is mostly a one-man operation and because pulled rivets are much quieter when riveting, the neighbours won't get annoyed at night! The aircraft was on the whole easy to build and plans were pretty easy to follow. I did get stuck a couple of times, but the staff were always available to help. I have flown my Sling over 200 hours now and have had very few issues. It flies really well, I have the 100hp ULS Rotax engine with a ground adjustable Whirlwind prop. I can lift a full load on a hot day and can still cruise at 125 mph. I could change my prop pitch for more speed but like it just the way it is! Enjoying my Sling!"
Evan Brunye - (SLING TSI KIT)
"I decided to build a Sling TSi in August 2019 after weighing the options available in the market. The modern and elegant engine solution in the Rotax 915 is paired with an absolutely beautiful, sleek airframe design had me convinced this was the best four place kit aircraft on the market. I was fortunate enough to get an empennage kit the day I placed my order, and started building right away. The build process was not without its struggles, but every hurdle overcome came with a deep sense of accomplishment. Being able to assemble an entire aircraft from pop rivets instead of traditional bucking rivets makes the project an absolute pleasure. Every milestone along the way from completing the wings, fuselage, engine installation, through final assembly is as enjoyable as it is memorable. To top it all off, once the interior upholstery kit is installed in the aircraft, it's truly unlike any other kit plane. It has the aesthetic of an extremely high-end (and extremely high priced!) certified aircraft, and the fit and finish is phenomenal. After about a year of hard work, it all paid off when she finally took to the skies. The plane handles beautifully, control inputs are extremely responsive, but very predictable. Performance is out of this world, I can climb at 2,000 fpm without the slightest bit of struggle from the plane. (The only struggle is seeing over the nose when you're going straight up like a rocket!) Cruise speeds are excellent, and the low fuel burn makes it even better! I've enjoyed the process so much, I decided to move on to building aircraft full time as a build assist program, and have since taken on two additional TSi builds, with more to come, working with customers to get more people the huge smiles I have after every flight."
Sours: https://slingaircraft.com/aircraft/sling-kits/
Similar news:
2021 AIRPLANE FACTORY SLING TSI KIT For Sale in Torrance, California United States
For SaleINQUIRE FOR PRICE
Sling TSi Kit – Speed on Rails A MODERN, FAST ECONOMICAL 4-SEATER | TURBO INJECTED FADEC ENGINE | GULLWING DOORS | GREAT VISIBILITY | ROBUST LANDING GEAR | LARGE CABIN and LUGGAGE AREA | FULLY-ADJUSTABLE LEATHER SEATS | GLASS COCKPIT Note: This is an AIRPLANE KIT that needs to be built by the owner (or with the assistance of a build-assist)
Posted by The Airplane Factory Updated 9/16/2021
Sling TSi Kit – Speed on Rails A MODERN, FAST ECONOMICAL 4-SEATER | TURBO INJECTED FADEC ENGINE | GULLWING DOORS | GREAT VISIBILITY | ROBUST LANDING GEAR | LARGE CABIN and LUGGAGE AREA | FULLY-ADJUSTABLE LEATHER SEATS | GLASS COCKPIT Note: This is an AIRPLANE KIT that needs to be built by the owner (or with the assistance of a build-assist)
Details
Status

For Sale

Condition

Project

Year

2021

Make

THE AIRPLANE FACTORY

Model

SLING TSI KIT

Special Use

Homebuilt/Kit

Location

Torrance, California United States

External URL

Visit us online
The Airplane Factory is proud to be the producer of high quality, high performance Light Sport and Experimental Aircraft. We take every step to ensure that each aircraft produced, whether ready-to-fly or kit version, is held to the highest of standards, above and beyond that required by ASTM or the FAA. The reason for such meticulous design and construction is because most of us here at The Airplane Factory are pilots. We know and understand the concerns of our fellow aviators and we would never build anything we did not 100% believe in or endorse. Every new design prototype is tested to its ultimate breaking points to ensure maximum reliability and durability, not to mention the extraordinary efforts The Airplane Factory goes to in order to make sure handling and stability are in the upper echelon of all airplanes on the market today. In addition, each kit we produce is inspected and assured to be top quality before being shipped to the buyer. The Airplane Factory founders feel that the Sling airplanes and kits are the best on the market and believe that you will soon agree!The Sling TSi features an all-new high speed wing design: optimized for the power and weight of the aircraft. The leading edge of the wing is flush-riveted for low drag. The forward fuselage and empennage are also flush-riveted. The landing gear is airfoiled, low-drag wheel pants incorporated and there is a new cowling design
The Rotax 915iS engine installed in the Sling TSi produces a full 40% more power than the Rotax 914UL Turbo used in the Sling 4. This results in impressive climb rates and even more impressive cruise speed exceeding 155KTAS at 9,500'. The engine is turbo-charged (with inter-cooler) and fully FADEC-controlled.
The Sling TSi wing is a completely new design compared to the Sling 4. It has a shorter span and a completely new lower profile airfoil designed for higher speed.
The aluminum he chose was 6061 Aluminum Alloy. To be more specific, 6061-T6 Aluminum, a tempered grade that has been heat-treated and aged to add a significant strength element. The Sling uses all traditional AN Hardware in its construction, meaning it lives up to the US Air Force/Navy Standards. Solid rivets are used on the main spars, which are standard aviation type spars with our own unique design for added strength, and pull rivets for the rest of the structure, making construction a bit easier while maintaining structural integrity. The Airplane Factory uses high quality rivets manufactured in Germany that are well known throughout the aircraft manufacturing industry. Composites are also used throughout the airplane where appropriate, for example, cowling, fairings at the wing roots and the intersection between the vertical stabilizer and the fuselage, wheel pants, as well as the instrument panel and canopy structure. For reduced weight but added strength, the landing gear is also composite construction which can take a heavy amount of stress regularly without issues.
Sours: https://www.aviatorsmarket.com/detail/aircraft-for-sale/2021-airplane-factory-sling-tsi-kit-torrance-california-united-states/2172
1767
1768
1769
1770
1771