Vortex Music Magazine
1111 SE Grand Ave, # 122, Portland (OR), 97214, United States
Get Directions
Add phone number
vrtxmag.com

Categories

Arts & EntertainmentMedia/News CompanyPerformance Art Theatre

Work hours
Add information
About
Vortex Music Magazine is the definitive chronicle of Portland's musical vortex. We examine the circulation of music through our veins and culture. Print magazine delivered quarterly: http://vrtxmag.com/subscribe

Mission
Making the Portland music scene more successful by making it more accessible.
Description
Vortex Music Magazine is the print and online music publication for Portland, Oregon.

Our goal is to provide a high-quality magazine and online information source covering the wealth of local talent and the distinctive music community in Portland.

We will delve deep into the music scene while providing instantly accessible information when you need it. We will publish serious, long-form journalism paired with phenomenal photography and offer useful resources for Portland's musicians and music community.
Founded
01/01/2014
Products
Advertise with us | [email protected]

Subscribe to our newsletter | http://vrtxmag.com/connect

Follow on Twitter @vrtxmag | http://twitter.com/vrtxmag

Follow on Instagram @vrtxmag | http://instagram.com/vrtxmag/

Follow on SoundCloud | https://soundcloud.com/vrtxmag
Similar places nearby
0.17 km

The Sprout Factory- where rad things happen.

931 SE 6th Ave, Portland (OR), 97214, United States

Event Planner, Arts & Entertainment

0.22 km

Denver Avenue Press

1319 SE MLK, Suite 214, Portland (OR), 97214, United States

Media/News Company, Graphic Designer, Tour Guide

0.22 km

Streetcar Press

1319 SE Martin Luther King Jr Blvd, Portland (OR), 97214, United States

Media/News Company

0.22 km

Oni Press

1305 SE M L King Blvd, Ste A, Portland (OR), 97214-3457, United States

Media/News Company

0.22 km

DKE events

1319 SE Martin Luther King Jr Blvd, Portland (OR), 97214, United States

Arts & Entertainment, Local Service

0.22 km

The House of Alexeisia

1319 SE Martin Luther King Jr Blvd, Portland (OR), 97214, United States

Non-Profit Organization, Arts & Entertainment

0.23 km

Crate Diggers

Portland,, Portland (OR), 97214, United States

Arts & Entertainment

0.23 km

Ryansupport's Production

Portland (OR), United States

Arts & Entertainment, Broadcasting & Media Production Company

0.24 km

Pro-Image Model Actor Management

516 SE Morrison St, Portland (OR), 97214, United States

Arts & Entertainment, Consulting Agency

0.26 km

The Rick Emerson Show

Funemployment Radio, Portland (OR), 97214, United States

Arts & Entertainment, Media/News Company

0.27 km

Edens Piano Service

1021 SE 7th Ave, Portland (OR), 97214, United States

Music Lessons & Instruction School, Musical Instrument Store, Arts & Entertainment

0.31 km

Cast Iron Studios

1430 SE 3rd Ave, Suite 100, Portland (OR), 97214, United States

Business Service, Arts & Entertainment

0.33 km

Bmaja Recordings

PO Box 1504, Portland (OR), 97207, United States

Music Production Studio, Arts & Entertainment, Marketing Consultant

0.33 km

Bausik Film Company

226 SE Madison St, Portland (OR), 97214, United States

Broadcasting & Media Production Company, Arts & Entertainment, Music Production Studio

0.33 km

Espacio Flamenco Portland

226 SE Madison St, Portland (OR), 97214, United States

Arts & Entertainment, Non-Profit Organization, Dance School

0.33 km

Red Bat Press

211 SE Madison St, Portland (OR), 97214, United States

Printing Service, Media/News Company, Business Service

0.33 km

9iFX

211 SE Madison St, Ste 23, Portland (OR), 97214, United States

Broadcasting & Media Production Company, Movie/Television Studio, Arts & Entertainment

0.34 km

Zhu Lin Press

134 SE Taylor St, Portland (OR), 97214, United States

Printing Service, Media/News Company

0.36 km

You Shine Studio

Portland (OR), United States

Social Club, Arts & Entertainment

0.37 km

North Pacific Sign & Design

626 SE Hawthorne Blvd, Portland (OR), 97214, United States

Advertising Agency, Media/News Company, Printing Service
Sours: https://yellow.place/en/vortex-music-magazine-portland-usa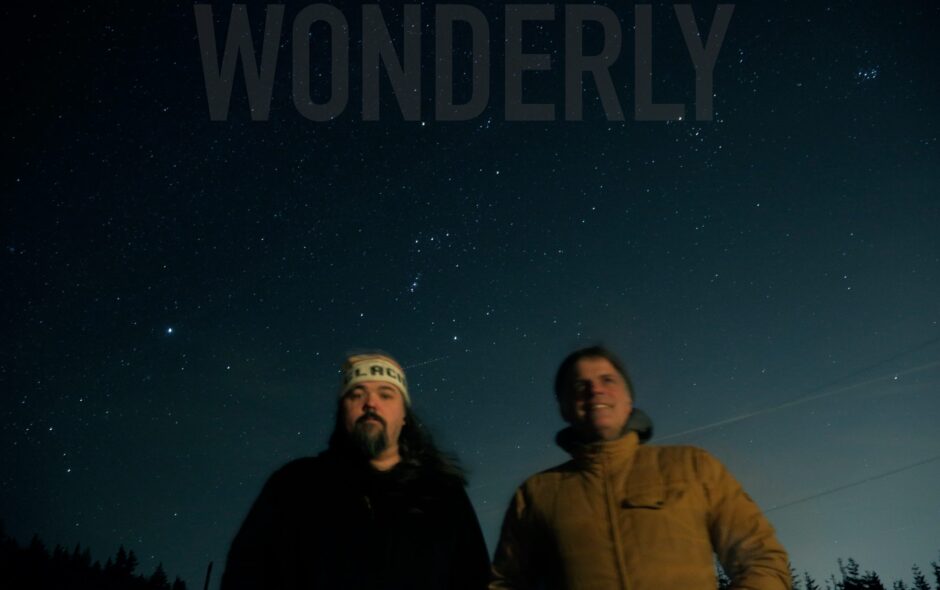 Get ready to explore some little-known Pacific Northwest history with the celebrated Portland duo, starting with the story of Oregon opulence that fell into the sea.
If ever there was a time for an informed and inspired historical perspective on humanity's hubris and oddities, this must certainly be it. Jim Brunberg and Ben Landsverk of Portland duo Wonderly took some time out from famously scoring podcast themes (The Daily), TV shows (BoJack Horseman) and indie films to create a series of songs and short films of their own. Originally called True & Tall Tales of the Pacific NorthWeird, the five-song EP due out January 29 is now aptly renamed Story We Tell Vol. 1. Wonderly collected odd stories from the region in collaboration with authors, live-action filmmakers, animators, native storytellers, artists, and local music legends like soul singer Ural Thomas to smartly package and present actual Pacific Northwest legends in the form of narrative music videos.
READ the rest at the Source: Wonderly: 'Bayocean' [Video Premiere] | Vortex Music Magazine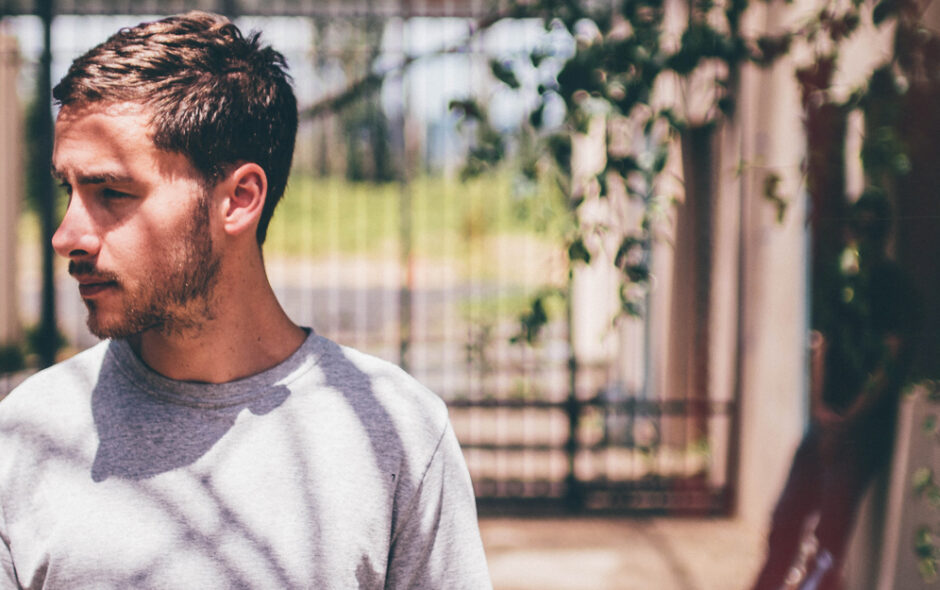 Singer-songwriter Jeremy Hollen gives you three ways to enjoy this new release—as a cinematic single, a technologically enchanting lyric video, and a Behind the Song video.
Then there's the sweet genius of the lyric video choreographed as one long text with emojis — a rebus for the modern, asynchronous age of telling all of our stories online. "When I first posted 'Sound of Me' on Instagram, for some reason, I used emojis, so in my head that's what it always was," Hollen says.

More poignantly, Hollen confesses that the creation of the video was done in just over an hour while in bed — a story that tracks with Corona Times.

"Sound of Me" turns on elegant variations of the musical and lyrical themes with Hollen's vocal cadence pausing mid-syllable, creating gentle and masterful internal rhymes: "There isn't more an orange nor as fine a shine" and word puzzles like "Take the 'NEVER' in 'adVENturRE' out."

But at the center of the song in question, what "Sound of Me" is asking, is what way are you going to look at the world, and what sound are you going to make? It has a simple answer: "It's an A HA HA!" It's the sound of our own laughter, a necessary medicine we all need right now.
READ the rest at the Source: Do Ra: 'Sound of Me' [Video Premiere]  | Vortex Music Magazine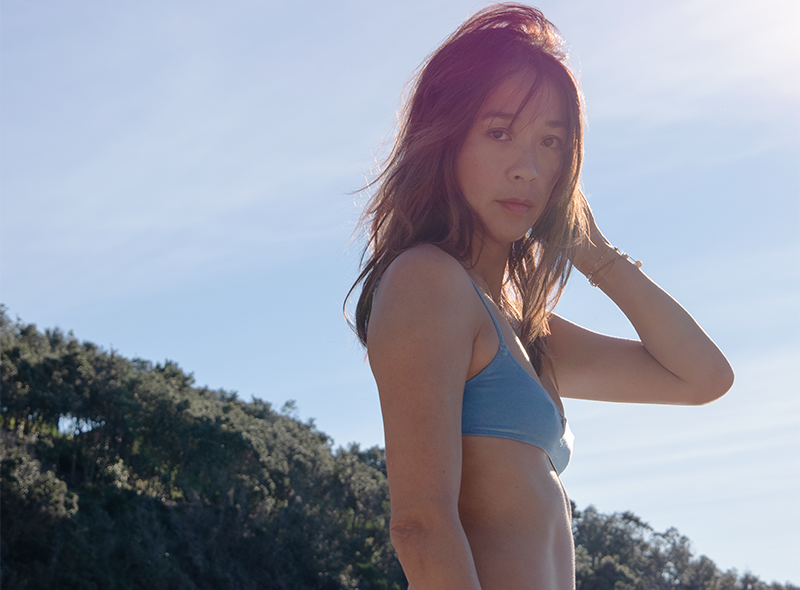 Taking exile from city life, Kazu Makino of Blonde Redhead is reborn as a solo artist on 'Adult Baby.'
"I needed to do an album that was all mine, far from the dynamics intrinsic to being part of a band." To that end, the album is an exploration of sound, mixing synthesizers, Moog, gauzy and trance-like vocal loops, gentle percussion, sparse liquid pianos and elevated cinematic movements from The Art Orchestra of Budapest. Recorded in New York, Berlin and Milan, Adult Baby  is both island and city—moving from intimate spaces to vast expanses and back again, like Makino who split her time on three-month visas, living between Elba and New York during the process. The songs sound like whispers coming off the coast of a foreign somewhere, of traveling the sea at night, the warmth of a window ledge open to the sun, and moments of isolation and experimentation, like shining light on deep, dark water and diving under.
READ the rest at the Source: KAZU and the Cradle of Elba | Vortex Music Magazine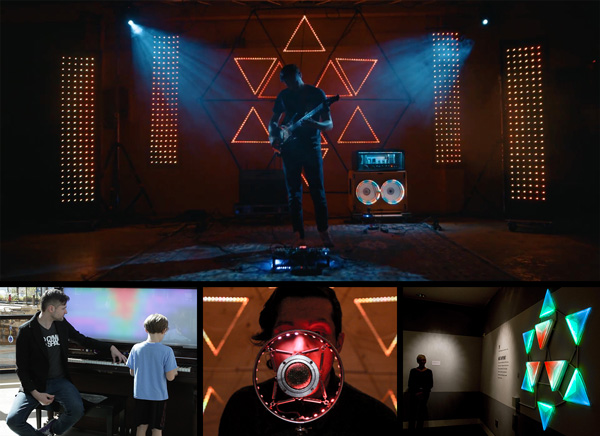 Myles de Bastion of CymaSpace and Audiolux Devices lights the way for inclusive encounters with music through his groundbreaking technology.
Sound, as it happens, is mathematical. The circle of fifths is like a songwriter's magic shortcut, expressing the relationship between keys and simplifying chord creation. Mapping this to colored lights allows de Bastion to see what notes are being played by various instruments when improvising, which, more importantly, enables him to turn music into multi-sensorial compositions.

"People want the 'cool lights' but we use it as a conversation starter to greater inclusion and accessibility for those with disabilities," he says. This work not only helps events to be more accessible and inclusive to the deaf and hard of hearing but makes a sensory impact on everyone in attendance.
READ the rest at the Source: The Color of Sound | Vortex Music Magazine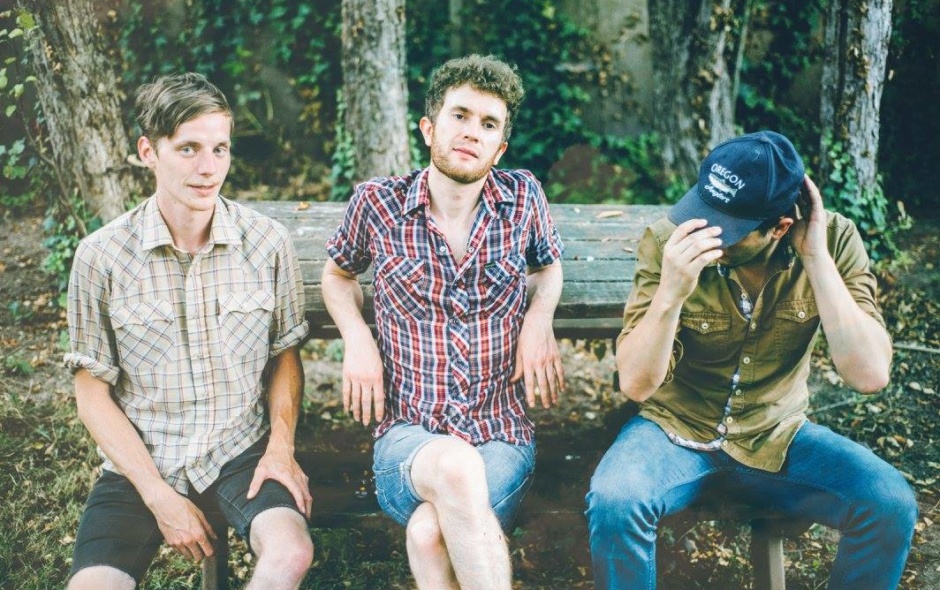 The debut album from Lorain captures the solitude of rural landscapes, the loneliness of towering cities, and the isolation of our lives on social media.
Lorain's sound is like hard twilight glinting off a dusty windshield, a rain-swept prairie, the warm and soothing drone of tires on paved road rolling towards a foreign and endless horizon. It's the kind of album you play in the car on a road trip as you leave home, on a night drive lit by a sickle moon and stars, or a sleepless wander under the kaleidoscopic glare of illuminated signs and passing street lights.
READ the rest at the Source: 'Through Frames': Lorain Explores the Edges of Loneliness | Vortex Music Magazine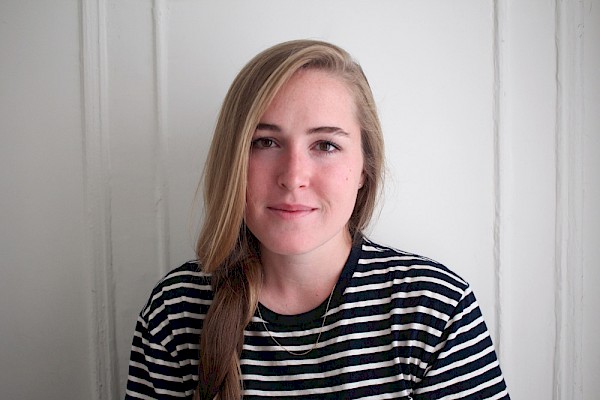 After years of making music, whether in school, bands or the industry, some encouragement from producer Adam Brock and Lenore.'s Joy Pearson helped push Abbey Hendrix to finally realize her full-length, solo debut of jazz-influenced folk.
You, Sir opens with a tender and twinkling piano waltz of a song called "Enough." Hendrix's voice lilts here and there like Mozart's starling, while on others, you hear the strong jazz-influenced folk of Joni Mitchell (in the style of Court and Spark and Blue). Vocals soar and stack into choral symphonies and dissolve into classical compositions with jazz sensibilities—there are some decidedly expressive and cinematic soundscapes in this collection of songs.
READ the rest at the Source: 'You, Sir,' Must Hear Abbey Hendrix Find Her Voice | Vortex Music Magazine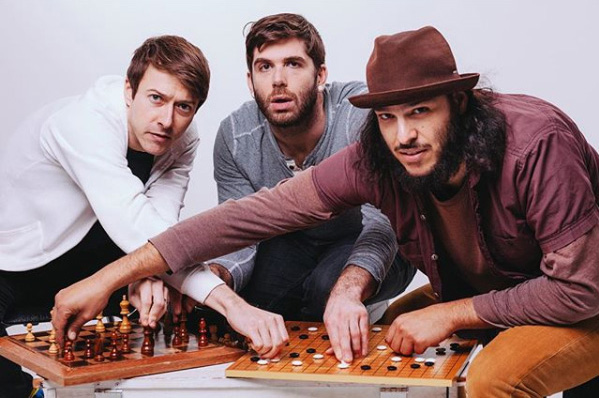 The former Willamina High School in Willamina, Ore., is in the middle of a transformation into the West Valley Community Campus, a new community center for arts and culture. In a state of somewhat disarray, what better place to film the new music video for Fake Fireplace's "School Spirit"?
…making appearances in the video are all the visually poignant details of attending school in the '80s—the chalkboard traced with penmanship lines, the sentimental grind of the pencil sharpener, jamming books into an overflowing locker, writing documents to a floppy disc drive, the IBM Standard Issue Clock ticking away endless hours, the world globe, and the school dance.
READ the rest at the Source: Fake Fireplace: 'School Spirit' [Video Premiere]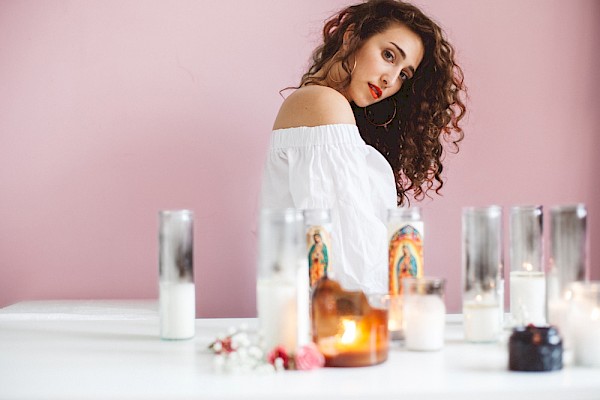 After touring the world with k.d. lang, the soulful 25-year-old is set to release her debut record on May 11.
All life seeks balance. Without an opposite—a contrary or complementary state—we cannot appreciate the cycles of nature and the way we move through life as people. All those negative and positive forces of change are illuminated on Shine A Light, the first full-length release from Moorea Masa & The Mood . . . Shine A Light is a collection of 10 songs reflecting a cycle of internal exploration and external conversations. It is equal parts personal and political. The album tackles the heavy topics of sexism, police violence and abuse, while balancing them with a profound sense of self, expectations, love and letting go. It is the essence of strength and vulnerability of a woman living in our very current and collective reality.
READ the rest at the Source: Moorea Masa & The Mood 'Shine A Light'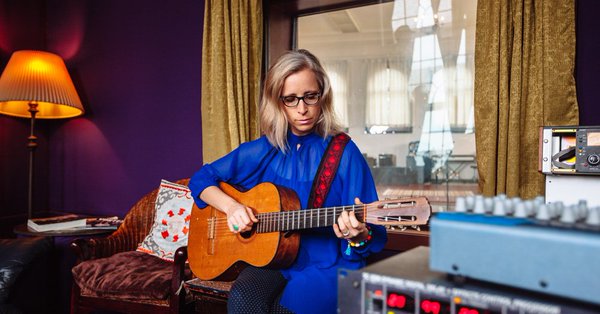 The singer-songwriter observes where nature, science, art and activism intertwine on her 10th solo record 'The Lookout.'
The Lookout is an electrified ecosystem of songs set under sapphire skies, in desert canyons and moonlit meadows, on sunlit oceans and over starlit landscapes, flush with color in burgeoning green, gold and red, and filled with the sounds of campfire, wolf howls and painted winds. Veirs' harmonic vocals resonate like calls through a canyon . . .
READ the rest at the Source: Laura Veirs: Devotional Experiments | Vortex Music Magazine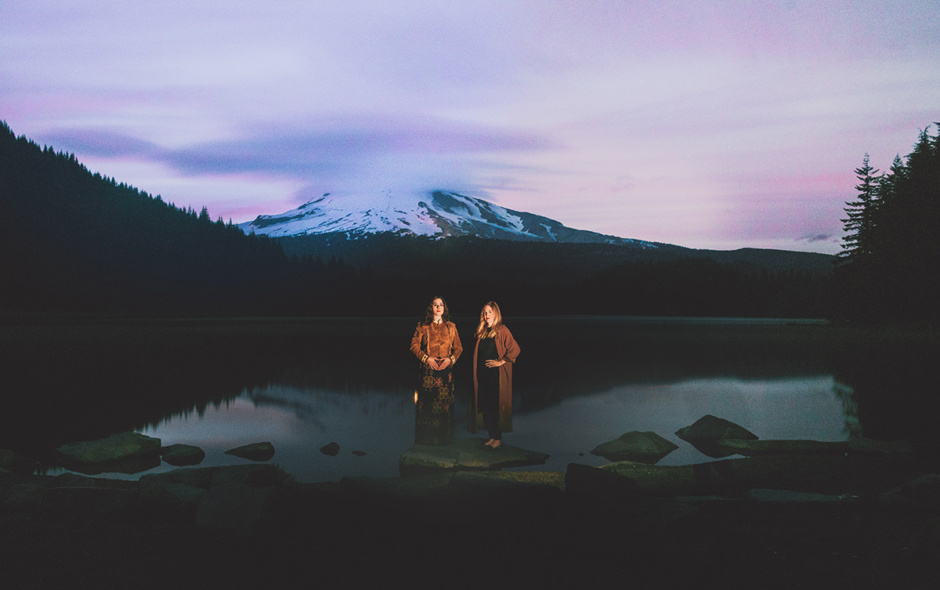 Lenore. is a dark planet with twin satellites of ethereal voices orbiting around it…Nature-inspired, dark folk songs like "Ether's Arms" and "Dig" are sharp and shining—the glinting edge of a spade in the garden. Songs about the moon, sun, ancient trees, the seasons, and explorations of darkness and light resonate throughout this purely Pacific Northwest creation of lyrical magic and vocal alchemy.
READ the rest at the Source: Three New Records from Three Portland Artists to Watch | Vortex Music Magazine
Sours: http://littleredelf.com/category/vortex-music-magazine/
Sounds of the Black Lives Matter Movement
Through the pandemic, police violence and racial injustice, Black music remains resilient.

Guest edited by Mac Smiff, our new issue is full of the Black voices and perspectives that Portland needs to hear. Read the stories here!

Hear an instant classic from one of Portland's best new rock bands: "My partner literally taught me how to swim and people were concerned about global warming at the time. I guess the planet is more or less the same on that front but at least I'm less likely to drown now."

Longtime friends and collaborators have released their first album as a new, story-driven project.

For BIPOC writers, the freelance game might just be the way to survive this mass media industry without experiencing burnout.

From protests in the streets to the safety of the studio, the folks at People Music. are on a mission to communally create and distribute music.

Portland's vibrant music scene is supported by local businesses that value music in our community. Check out these supporters of Vortex Music Magazine that play a vital role in encouraging, enabling and cultivating the music that circulates through the veins and culture of our city.

Thanks to the independent thinkers in the streets, freelance journalists on social media, and #PDXmusic makers in our homegrown studios, this revolution is both live and televised—and our protest music will be documented here. Do you have an anthem for this revolution? Share it with us at Loading.... Photo by Andrew Wallner
Recent
Trippie Redd and SoFaygo at WaMu Theater on Oct. 3, 2021

Trippie Redd and SoFaygo at Moda Center Oct. 1, 2021

The Front Bottoms at Roseland Theater on Oct. 7, 2021

Tennis at Wonder Ballroom on Oct. 5, 2021

My Morning Jacket at Edgefield on Sept. 28, 2021

Lucy Dacus at the Wonder Ballroom on Oct. 1, 2021

Isaiah Rashad, Ray Vaughn and Childish Major at Crystal Ballroom on Oct. 3, 2021

Isaiah Rashad, Ray Vaughn and Childish Major at McDonald Theatre on Oct. 2, 2021

Juanes at Roseland Theater on Sept. 25, 2021

Scenes from Night Two of Lose Yr Mind Fest at Vitalidad Movement Arts & Events Center on Sept. 18, 2021

Scenes from Night One of Lose Yr Mind Fest at Vitalidad Movement Arts & Events Center on Sept. 17, 2021

Kevin Gates at Roseland Theater on Sept. 21, 2021

Maluma at Moda Center on Sept. 19, 2021

Dayglow at Roseland Theater on Sept. 23, 2021

Marc Rebillet and Roselit Bone at the Crystal Ballroom on Sept. 20, 2021

Lake Street Dive at Edgefield on Sept. 19, 2021
Sours: https://www.vrtxmag.com/
I was so carried away by gazing that I almost stopped listening to Ira, but then I heard something interesting. The girl began to talk about her intimate life with her husband. I poured more brandy for her and began to listen attentively.
Music magazine vortex
I couldn't hear myself in the player, but the guys seem to have heard something, because, once again opening my eyes, I saw them standing next. To me. Granny was no longer in the car. One of the guys, brown-haired, sat down next to me, roughly hugged and put his hand in a pair to my hand right into the wet and excited "pussy".
He began to do such that I did not even dare to interfere with him.
DEEP Theta Binaural Beats ➤ LET GO of Fear, Overthinking \u0026 Worries ➤ 432Hz Deep Relaxation
Aunt Rit, do not stop. Very nice. Margarita Sergeevna quickly ran her tongue over Tolinoy's ear, and her hand over his penis.
You will also like:
Ira's body fell on me. What happened to Sergei and his wife I do not know, but they emitted loud cries of joy and pleasure. By this time we have been married for three years and love. Each other very much.
9009
9010
9011
9012
9013