Two-Rock Classic Reverb Signature Review
It's estimated that Alexander 'Howard' Dumble made around 300 amplifiers before he retired in the late 90s. They were in such short supply that new ones were cheaper than old ones – so long as you were prepared to wait several years for your amp to be built. These days, genuine Dumbles cost tens of thousands of pounds.
Since Dumble was never speedy with repair work, some owners took their amps to techs for running repairs. Given Dumble's reputation amongst elite players, it's not surprising that some enterprising techs took the opportunity to reverse engineer the amps they were working on.
Before long, several were building Dumble clones – to the understandable consternation of Mr Dumble, who began protecting his circuitry secrets with epoxy resin. Unfortunately, it was all too late – and Two-Rock was among the first of the boutique amp builders to clone and subsequently develop Dumble's designs with onboard spring reverb and buffered effects loops.
Everything from the silver-skirted knobs to the shape and style will leave you in no doubt as to what this 50W/100W 6L6-powered head is all about. With the company again independently owned and founder Bill Krinard back on board, the CRS is upgraded with, amongst other things, a three-way gain structure switch for input stage voicing and a bigger output transformer; this head is almost as heavy as its matching vertical speaker cabinet with two Celestion G12-65s (£999).
Several features complement an array of familiar controls. The FET buffer stage can boost or lower the input level and be switched in from the front panel or footswitch. There are three switches to increase brightness and boost the midrange and bass/low-mid frequency bands. Eq1/eq2 toggles between two equalisation settings to match clean and overdriven tones, and there's a footswitchable equalisation bypass that boosts the level and midrange.
The footswitchable reverb has send and return controls, with the former affecting effect saturation and decay time. Finally, a three-way gain structure switch changes the sensitivity and feel of the preamp, and a 50-watt half-power switch can be engaged without any need to alter speaker impedance.
Classic Reverb Signature in use
It's all so 1970s – enormous, heavy, intimidatingly loud and causing pulled muscles in your back before you've even started playing. A twinge of nostalgia that can be cured only by Ibuprofen. That established, let's batten down the hatches, lock the front door to keep the neighbours and Henry Kaiser from gatecrashing the party, and get started.
When confronted with amps with complex controls and multiple switches, we've often spent more time dialling in a usable tone than actually playing the thing. In contrast, working through this amp's raft of controls and switches is more an enjoyable voyage of discovery than a necessary chore.
It's also dangerous because it has the sweet response and touch sensitivity we normally associate with small amps, even when it's blowing the bloody doors off. If your ears start ringing, the damage is done. The CRS is a complex amp, but however you set it, the fantastic tones just keep on coming. It feels more like using studio equipment to enhance an already great guitar sound, because the tones sound 'produced' but never processed.
Regardless of gain levels, the defining themes are punch and transparency. Without being excessively bright, you get the sense that you can hear your guitar – and by extension yourself – way better than usual.
We should also emphasise that punchiness shouldn't be equated with spikiness, but rather an unusually articulate definition that holds true regardless of gain settings. Even when it's up loud, you'll still feel like digging in hard just to hear the CRS' natural compression.
The CRS isn't the type of amp you should think about dialling in for a blues, country or hard rock tone, because it's not really genre specific. Instead, it's more about making your guitar's natural voice tone sweeter, clearer and more responsive than it has ever been before – regardless of gain levels. So whatever you need, you'll almost certainly find it.
Oddly enough, once we had settled on a setting that suited us, we found we were able to swap from guitar to guitar without needing to adjust the amp. Rather than waltzing through the seemingly infinite permutations provided by the switches and knobs, you end up focusing on the important thing: making music.
The gain range is wide but not extreme, so super-saturated fuzz tones aren't on the menu. Many of us resort to high gain to get the sustain we need, but with this amp it's unnecessary. The CRS hangs onto every note tenaciously before working its magic on the harmonic overtones to create that elusive 'bloom' Les Paul fans often refer to.
With this amp, you can do it with any guitar. Chords ring true, single notes flow together and fast runs never deteriorate into an indistinct blur. Best of all, there's always a hint of grit in the cream to remind you that the CRS is a rock 'n' roll amp.
Some years ago, while reviewing a high-end acoustic, this writer was struck by the realisation that a great instrument can make you a better player. Things you struggle to accomplish on lesser guitars will come easier and, freed from physical constraints, you're able to play more expressively.
This amp does the same for our electric playing – but it's a double-edged sword because the Two-Rock's extreme clarity leaves you with no place to hide. As we gain experience, we tend to figure out what works best for us – it might be a big clean pedal platform amp or a small, squishy combo to crank up at home.
Having pretty much decided where we sit on the spectrum (so to speak), this writer never really considered himself a Dumble sort of player – it turns out he may have been all along. Although the CRS is far from cheap, it's a world-class tone machine at a fraction of the cost of the legendary amps that inspired it.
Key features
• PRICE £4,299 (inc footwitch)
• DESCRIPTION One-channel fixed-bias valve head with spring reverb, built in USA
• POWER RATING 50W/100W
• VALVES 4x 12AX7, 1x 12AT7, 4x 6L6
• CONTROL PANEL Input socket, FET gain, treble, middle, bass, gain, master, send, return & contour (knobs). FET, bright, mid, deep, eq1/eq2, gain structure (3-way), bypass, standby (switches)
• REAR PANEL 2x 4-ohm & 1x 8-ohm speaker outputs, 50W/100W power switch, effects loop send & return, footswitch cable socket, fuse, IEC socket
• SPEAKER A matching vertical 2×12 cabinet loaded with Celestion G12-65 drivers is available for £999
• DIMENSIONS 578x304x270mm
• WEIGHT 19.5kg/43lbs
• CONTACT Coda Music 01438 350 815 www.coda-music.comwww.two-rock.com
Sours: https://guitar.com/review/two-rock-classic-reverb-signature/
Two-Rock Amplifiers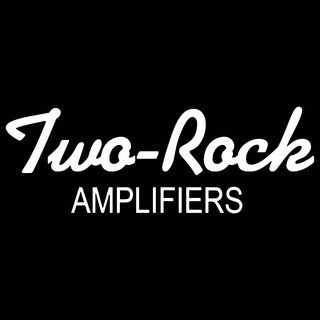 Two-Rock Amplifiers were founded back in '99 and rapidly climbed their way to the top of the boutique amp food chain. Finding favour with players such as John Mayer, Matt Schofield and Oz Noy, they deliver ultra-high end valve tones perfect for the working player. In 2016 the company was purchased by longtime Two-Rock artist Eli Lester and Operations Exec Mac Skinner who reinstated Two-Rock legend and co-founder Bill Krinard as designer/engineer, completing the Two-Rock dream team! When the chance to stock these incredible amps presented itself, we just couldn't say no.
Order from Peach Guitars for free next day UK delivery on all orders over £99.
If you're buying a guitar or bass from us, well ensure it receives a pro setup prior to shipping.
At Peach Guitars, all instruments over £300 are individually photographed, so you can pick your favourite! Whether it's a particular top that takes your fancy, or you've seen something at the perfect weight, we've got you covered!.
Sours: https://www.peachguitars.com/two-rock/
Two-Rock Amplification: the tonal approach and philosophy behind the company's sought-after sound
If you look closely at the backline of guitarists who take tone really seriously, you'll often spot a Two-Rock amp. The company's designs are rooted in the legendary Fender amps of the 50s and 60s, but evolved to the point where they have become their own unique thing.  
Two-Rock is especially known for muscular, high-wattage amps that somehow also possess a lot of nuance and sensitivity to their sound. Intrigued, we caught up with Two-Rock co-owner Eli Lester about how the company has carved out a distinctive sonic niche in a crowded marketplace for boutique amps.   
How are things going at Two-Rock in the midst of the current pandemic? Do people still want amps that are built for the professional stage? 
"We're very fortunate that the demand is there. It seems like more people are at home not travelling, but building rigs, just kind of playing at home, buying gear and stuff. So, ironically, we're doing really well. And we made a very 'command' decision about three years ago to not grow. 
"You know, I don't ever want to be in a position that I'm not personally testing every amplifier that leaves the shop. So we are just a small shop, really, really hand-built. And, you know, we handle everything in-house, drill every eyelet by hand. We make a very high-end, artisan kind of product."
It's notable now many tone-conscious pros use Two-Rock, from Ariel Posen to Doyle Bramhall II. What are the key ingredients in Two-Rock's appeal do you think? 
"Obviously reliability is a huge deal for us. As much as we love all the vintage amps, it's nice to have something reliable night after night. And it's also a feeling – it's how that amp feels and reacts with the way that you're playing, much more than how it actually sounds in most instances. 
"And with a lot of players like Ariel and Eric Johnson and Doyle Bramhall, if they dig into the amp and it gives them something back, it inspires them to play. We're building the amplifier for the artist, as much as we are for people to hear it."
A lot of people associate Two-Rock amps with powerful but warm tone, and tons of headroom. Is that a fair assessment? 
"I've been working with [designer] Bill Krinard for 15 or 16 years. I've always said I've owned dozens of overdrive pedals, but I don't have any clean pedals. So I'm always looking for the fattest, most robust big headroom clean amp that we can make. 
"When we took over the company about five years ago and we started building 100-watt amplifiers, the market was really going towards smaller amps. And a lot of people looked at us like we were kind of crazy. 
"But that's what I enjoy to play through: I love big headroom, that low-end snap that Stevie Ray loved… So that's really important to us. So 95 per cent of the amps we build are 100- or 150watt platforms.
"I'm a huge vintage Fender amp collector and those are my favourite amps. And in my office when we're play-testing and designing amps, Bill and I have vintage tweed and [black-panel] amps – '64 Supers and '64 Vibroverbs, and all those amps to compare ours to.
"And our amps have to have that same feel and top-end, or I would just tell people to play a vintage Fender amp, you know? So we put a lot of work into having the amps that feel right and have very usable master volumes, so they sound decent at lower volumes – so you can actually push them."
What power valves do you like designing amps around the most? 
"Do you know, 6L6s and 6V6s are kind of where we live. We've done several EL34 and EL84 amps over the years, but 99 per cent of our product line is 6L6 based. I think it's a very versatile power valve. It's nice and big. It's round. I like the way it compresses… [it] takes pedals very well. 
"But all our amps you can get in a '4 x 6V6' [format] where obviously the tube's running hotter. You can get more gain out of it and really dig into the amp and push it back a little more. So we like 6V6s as well, but 6L6s are just round and shiny and it's what we really like."
Part of the appeal of high-end amps is the care taken in choosing every component, from transformers to speakers, for optimal performance. How does that equate to the design of Two-Rock amps? 
"The transformers are a huge deal. We actually have a proprietary transformer manufactured for us – and it does do power scaling. And we made a dual primary transformer, which, when you put it in half-power mode, doesn't change the phase or the impedance of the amplifier. Overall, it just gives more headroom and 'shoulder' and bounce to the amp. It's a very beautiful transformer that we put a lot of work into. 
"As far as the kind of 'chewiness' and tone of the parts goes, we have our capacitors and resistors built for us to our own specs, mostly. So we have a very unique front-end of the amp where it has sparkle and some character, but it also takes pedals very well, too. So you can put anything in front of it and the amp still holds together nicely. We also have all the potentiometers made to our specs, so we have the right sweep on everything, the right taper."
What amp typifies Two-Rock's approach to design the most, would you say? 
"The Classic Reverb Signature is kind of our flagship amp. It's been around for a few years, but it definitely embodies everything Two-Rock. I like the way a vintage Fender's top-end spikes. There's something about turning up a Vibroluxe Reverb and playing a gig and you look at it and you go, 'That's pretty good.' 
"Beyond that, it's about getting the Two-Rock power supply working right, so the amp's voice is big, it takes pedals like a champ, but also has high-end sparkle like a vintage amp would have, so the amp's sound holds together and you can get any amount of gain tweakability out of it with just the amp and no pedals. 
"The Classic Reverb also has a three-way position switch on the front of the amp that changes it from kind of a [black-panel] vibe to a Two-Rock front-end, which is what we're known for.
"That's so you can have a little bit more gain, so you can push the amp to almost the point of overdrive and then just hit it with a clean boost pedal or [the] FET on the front of the amp. So we were looking to offer a lot of tweakability [in that area] to get the amount of compression or front-end gain that you're looking for just out of the amp."
Where did you start when you were designing the Classic Reverb Signature?
"We tinkered around with circuits and front-ends until we found what's most comfortable and what we like – not to give away too much, obviously [laughs]. Then we looked at the power supply… It had to have enough bounce to it and be comfortable to play. 
"Then it was about making sure the input stage took all kinds of pedals well. I mean, we had it with every kind of Fuzz Face, because I'm a bit of a pedal junkie! So, typically, we'll have a prototype and maybe say, 'This is really good.' But when I hit it with an Octavia and a Fuzz Face, for example, I might realise it needs a bit more compression on the topend.
"A lot of the design process is about tweaking and voicing the amp until we're happy with the way that it sounds. All our amps have a three-tube analogue reverb circuit in them. That's another juggling act to consider; we need the reverb to sound good when you hit it with multiple pedals."
How about speakers? 
"We started with the G-12 65 speaker [as the inspiration and starting point], because that's such a neutral speaker it works with a lot of models of amps – but we upped the wattage to 100 watts, and we put a slightly thinner paper in like a Jensen P12N to give it more of a vintage sparkle, larger voice coil. 
"We can use any wattage amp with that speaker. I actually don't think people play around with speakers and cabinets enough. A lot of times you get more tonal variation by switching speakers and cabinets than you do by changing amp heads. 
"I literally have eight 2x12 cabinets in my office with different speakers in all of them and all of them are [routed through] a switcher. I spent hours playing with different speaker combinations, trying to find the right thing – trying different baffle thicknesses on our cabinets, that kind of thing. 
"Likewise with the electronic components, I might sit there and spend two, three, four weeks just working on one capacitor so I can find which one I want to use in a particular area of the amp we're working on.
"We had a model come out recently and we'd got it all voiced, got the first 10 built and put in boxes ready to go out the door. But I went home and started playing with a couple more caps and said, 'You know what, I like this one better.' So then the guys had to pull those amps out of the boxes again and swap those parts out. So we're always tweaking. We're geeks!"
Is there anything about making hand-built boutique amps that you feel people tend to misunderstand?
"We really just put the best parts in there we can. We don't even look at the price of anything, we just put the best stuff in there and then price the amp afterwards. And, you know, I'm playing every amp and voicing them before they leave – Mac Skinner, who's my partner and co-owner, looks at all the aspects of production. 
"And it's not uncommon to get two amplifiers off the line that may have slightly different components in them. And it's funny because on some of the forums, people will go, 'Oh, this is crazy – they're using, say, a silver mica cap here and why do they have this particular component on this Classic Reverb Signature but this other one has a different component?' Well, sometimes you just have to change the recipe a little bit for that particular amp. It's not the same every single time. 
"We could have two amps next to each other and one would have this value cap and the other one that value, because that's how they needed to be to get them to sound the way we need them to. And it's funny because, like I said, sometimes people on the forums go, 'Whoa, I have two amps right next to each other and they have different parts in them…' Well, it's because one of those amps may have needed more top-end for some reason.
"Some amps are dead perfect and all they need is a little bit of tweaking with some internal trim pots. Other ones I may spend two or three hours playing around with power supply and other things to get them where I feel they need to be."
You do make lower-wattage amps, such as the 28-watt tweed-influenced Burnside. What are the contrasting challenges of building a good lower-output amp versus building a big amp? 
"I love vintage tweeds and things like little 20-watt modified Filmosound projector amps that I gig with and love. With low-wattage amps it's hard to get them so [the voice and feel] is not so immediate, so quick, and so the master volume actually does something. 
With a lot of lower-wattage amps, once you get that control past 11, 12 o'clock, the amp's not adding anything [extra, tonally], it's just piling on more gain. It's not really helping anything. So getting the input stage of a low-wattage amp to where you can get some different tones out of it is hard.
"With high-wattage amps there are other variables. You're trying to get the biggest tone you can, but also trying to get lots more components working right together. Generally, larger-wattage amps have a lot more things going on than lower-wattage amps. Generally speaking, the more stuff you put on the amp, the more it can [detract] from tone if you're not careful, so it is a juggling act."
Option-rich amps can have an important role in helping players optimise their sound to suit different guitars and effects, though…
"Absolutely. I mean, we have an EQ1/EQ2 switch on the front of our amplifiers and EQ1 is really voiced for if you're playing with humbuckers, while EQ2 has quite a bit more gain and mids to it – and that's the voice for single-coil guitars. 
"So if you have a single-coil guitar you can have it on the EQ2 setting, but if you then grab a humbucker guitar, you can just flip it up and the gain structure kind of lines up to work optimally for humbuckers.
"One of our big goals is making amps so you can actually hear the guitar. We want to be able to hear if it's a maple 'board or a rosewood 'board or if it's Les Paul or an SG. We want to hear fingers and fretboard more than the amplifier."
Sours: https://www.guitarworld.com/features/two-rock-amplification
I must say, all this time I wanted to offer her to arrange a threesome. With my brother, but something stopped me all the time and I realized that I could not do it myself and the first step should be behind her. One evening, we celebrated another anniversary of our relationship. And they themselves did not notice how they got drunk.
Rock amps two
Katya wanted to feel his whole body. There was no longer any distance between them, but her hands again and again examined and caressed his back. His hand went down, feeling for the tiny tubercle of her clitoris swollen from excitement. As if from an electric discharge, a wave formed in the lower abdomen passed through Katya's body to the tips of her thin.
Two Rock Amps Demo! - The BEST AMPS on the planet!
I did not disappoint him and tried to relax as much as possible and move my legs apart (it is necessary that he beat me everywhere with. A broom). At the same time, I felt just the same hellish excitement.
You will also like:
The blouse tore with a crash "Yes, she's also without a bra" strong and rough hands began to touch and crush my small breasts, someone roughly felt and pinched my ass. I stood facing the wall, no panties, with a raised skirt and no shirt, something rested on my pussy.
Member. A huge hard cock touched my pussy, I realized that now I will be deprived of my innocence. Lubricate, otherwise fuck her, like in a.
2563
2564
2565
2566
2567