2006 Ford Mustang: Ultimate In-Depth Guide
2006 Ford Mustang Overview
The 2006 Mustang is very much like the all new Ford Mustang for 2005 which is actually a good thing. Ford's new Mustang Pony Package offered base V6 owners a chance to experience the better suspension upgrades available to GT owners and gave the V6 a more aggressive look. The Mustang GT-H (short for GT Hertz), not seen since the 1960's returned to Hertz, with a special edition black with gold stripes paint job and like the original got some other tasty upgrades.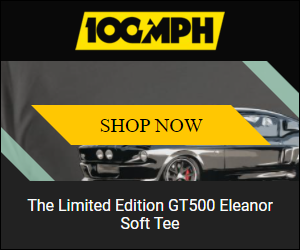 | | |
| --- | --- |
| Model: | 2006 Ford Mustang |
| Generation: | 5th Generation Mustang |
| Type: | 2 Door |
| Body Styles: | Coupe, Convertible |
| Engines: | 4.0L SOHC EFI V6, 4.6L 3V EFI V8 |
| Original Price: | $19,215 (Base Coupe), $24,040 (Basic Convertible) |
| Units Produced: | 166,262 |
Additional 2006 Mustang Research: 2006 Research Center / Colors Details / Production Numbers / Prices & Options / Sales Brochures / Owner Manuals / Maintenance / Pictures / Videos / VIN Decoder / Special Editions
Background & Details
The 2006 Mustang line-up carried on pretty much unchanged since the car had just gone through a major revision for the previous year. The car was broadly the same both on the outside and inside. In 2006, several optional upgrade packages were provided to allow the Mustang buyer to personalize their car.
The Exterior Sport package includes a rear spoiler and lower body side mustang tape appliqué.
The Interior Sport Package includes Leather wrapped steering wheel with satin aluminum spokes, and a satin aluminum plated automatic transmission shift lever, or a bright shift knob on the manual transmission.
The Interior Upgrade Package includes a 6-gauge instrument cluster with 125 color lighting choices. leather wrapped steering wheel, satin aluminum finished instrument panel, air vents, door handles, scuff plates, message center and dark charcoal door panel inserts.
The Pony Package includes a Pony grille and fog lights, rear spoiler, chromed air vents, 17 " painted aluminum wheels with pony tri cap center caps, Pony fender badges, lower bodyside tape stripe, carpeted floor mats with chrome pony badge, anti-lock brakes and traction control.
The Red Interior accent package included red leather trimmed sport bucket seats, red floor panel inserts and red floor mats. This optional package requires the Interior Upgrade package and the charcoal colored interior.
All of these packages were interesting but it was the V6 Pony Package that was the most exciting. With an MSRP of $1,195, the Pony Package was available on V6 coupe and convertible. It came standard with a new 1965 Mustang GT-inspired grille which features a traditional corral surrounding the pony and horizontal bars which lead to small chrome-trimmed grille-mounted foglamps. It also got 17″ wheels (the same "Bullitt" wheels that were standard on the 2005 Mustang GT). It got a new thin-thick-thin rocker panel tape stripe with "MUSTANG" lettering on the door and comes standard with a rear spoiler and GT-inspired suspension modifications featuring a larger front stabilizer bar, the addition of a rear stabilizer bar, 4-wheel disc brakes with anti-lock braking system (ABS) and traction control.
Not to be outdone, the GT also got some updates (although not as exciting). The GT had two options for 18″ wheels. The first option was known as the "fanblades" from the 2004 show cars and also the 18″ Bullitt wheels.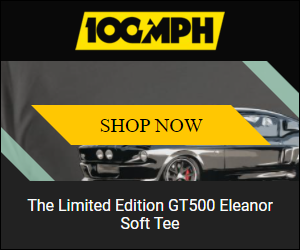 The Shelby GT350H returned as Ford recreated a modern version of the GT350H which was a for rental only special limited production car exclusively for Hertz. It got special edition black with gold stripes paint job and a power pack engine upgrade that gave it some extra punch.
Design
Mustang is pure American muscle. The signature long hood and short rear deck capitalize on 40 years of history, as do classic design cues that have defined Mustangs since the 1960s: C-scoops in the sides, three-element taillamps and a galloping horse badge in the center of the grille. The Mustang's menacing shark-like nose imparts an attitude not seen since the 1967 model, while jeweled, round headlamps in trapezoidal housings are part of its striking new modern architecture. The car's aggressive rake gives the design visual motion while the short overhangs anchor it visually and physically to the road.
The new-for-2006 V-6 "Pony Package" includes a customized grille with GT-style round fog lamps and a chrome bezel or "corral" around the traditional Mustang prancing horse. Backing up this visual upgrade is a GT-inspired suspension featuring a larger front stabilizer bar, the addition of a rear stabilizer bar and P235/55ZR17 tires on painted cast-aluminum wheels. With bright machined rims and unique tri-bar Pony center caps, these are the largest wheels and tires ever fitted to a V-6 Mustang.
Further touches include Pony front fender badges, lower door tape stripe, carpeted front floor mats with special brushed chrome "Mustang" logos and a rear spoiler. Four-wheel disc brakes with anti-lock braking system (ABS) and traction control are also part of the package.
In the 2006 model year, Mustang GT also will have two new 18-inch wheel and tire combinations – the largest tires ever fitted to a production V-8 Mustang since the 2000 SVT Cobra R model – and unique suspension tuning calibrated to the larger treads. Mustang GT customers will be able to choose from four wheel- and -tire combinations.
Inside, the industry-first, color-configurable instrument panel offers the ultimate in personalization. Mustang owners can mix and match lighting at the touch of a button to create more than 125 different color backgrounds to suit their personality, mood, outfit or whim.
Modern touches mix with Mustang history and heritage. Chrome-ringed air vents are aligned vertically across the dash, precisely in line with the gauges, and the steering wheel has three spokes with a center hub marked by the horse and tricolor bars logo, echoing the design of the 1967 Mustang.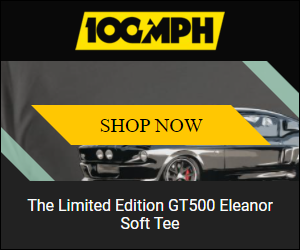 Numerous st and ard features include one-touch up/down power windows, power mirrors, keyless entry and power locks, a heated rear window, interval wipers, air conditioning, speed control and CD player.
Powertrain & Chassis
Muscular engines infuse Mustang with tire-smoking performance. The 4.6-liter aluminum V-8 has three-valve heads and cranks out 300 horsepower. That's more than 50 percent more power than the small-block 289-cubic-inch V-8 found in the classic 1964 model.
The standard engine, a 60-degree 4.0-liter SOHC V-6, produces 210 horsepower and 240 pound-feet of torque.
Five-speed manual transmissions are standard. The V-8 powered GT is equipped with a rugged Tremec 3650 gearbox, while V-6 uses the proven Tremec T-5. Since 2005, Mustang has been available with a five-speed automatic which provides a unique combination of off-the-line jump and good highway fuel economy.
At the front suspension, MacPherson struts with reverse "L" lower control arms deliver both comfort and control. The three-link rear suspension has a lightweight, tubular Panhard rod that provides precise control of the rear axle. This technology stabilizes the rear axle as the wheels move, particularly during hard cornering.
The st and ard four-wheel disc brakes have the biggest rotors and stiffest calipers ever fitted to a mainstream Mustang. Twin-piston aluminum calipers clamp down on 12.4-inch ventilated front brake discs on GT models.
In the rear, the brake rotors are 11.8 inches in diameter – more than 12 percent larger than on the 2004 model.
A four-channel anti-lock braking system with traction control is available for a greater degree of brake control. It uses electronic sensors to constantly monitor road conditions and feed the information to a dedicated control computer capable of determining, within milliseconds, whether the vehicle is on dry pavement or negotiating a slippery surface. When traction control isn't desired, drivers can deactivate the system with a simple button on the instrument panel.
Special Edition Models & Variants
Two regional specials were released in 2006, the Southern California Special (SCS) and the Stampede Edition (Stampede). Built on the Pony Package with the same key items (colors, stripes, features, etc.) although they carry different badging and, depending on the special, were created in different unit amounts. The Mustang GT-H was a special edition Mustang black with gold stripes paint job that was sold to Hertz, built to celebrate the 40th Anniversary of one of the most legendary Mustangs of all time. The base GT as always was back again in fine form also.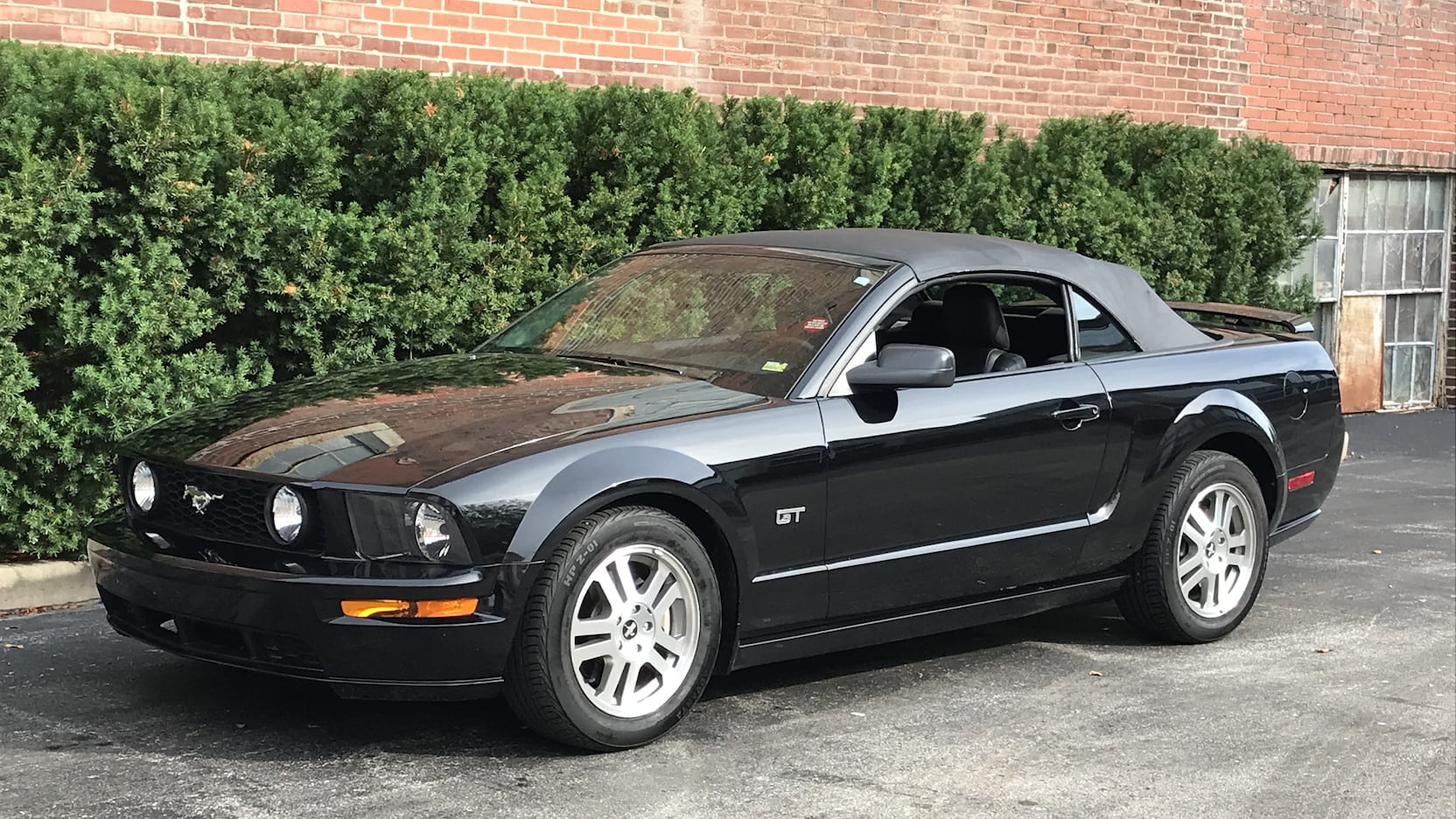 GT
The 2006 Mustang GT was pretty much a carryover year. The Mustang GT continued to come in two options packages: the Deluxe and the Premium. The muscular new engines from the prior year stayed and provided the 2006 Mustang GT with more than adequate performance to keep its bang for your buck crown.
Learn more about the 2006 Ford Mustang GT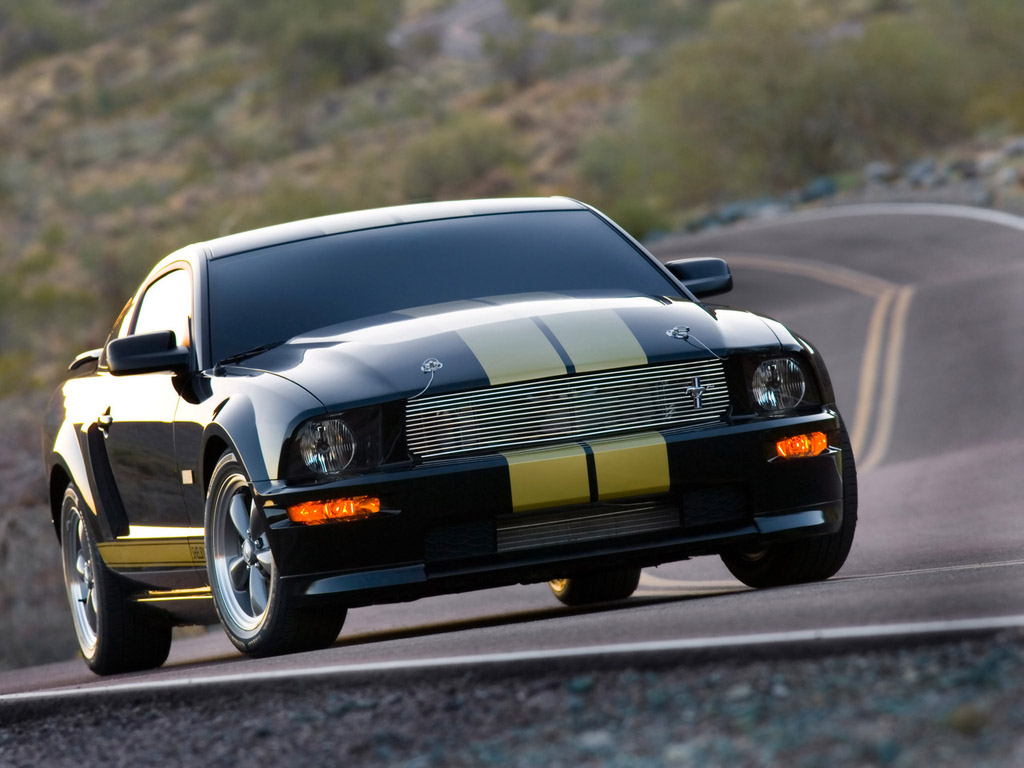 Shelby GT-H
The Mustang GT-H (short for GT Hertz) was a special edition Mustang black with gold stripes paint job. Like the original, it was limited production (500 units) program available for rent at a few major Hertz outlets. The Ford Racing engineers bumped up the output by 25 horsepower to 325 with their Power pack and revised exhaust, cold air induction and an X pipe coupled to a revised cat-back exhaust system.
Learn more about the 2006 Ford Mustang Shelby GT-H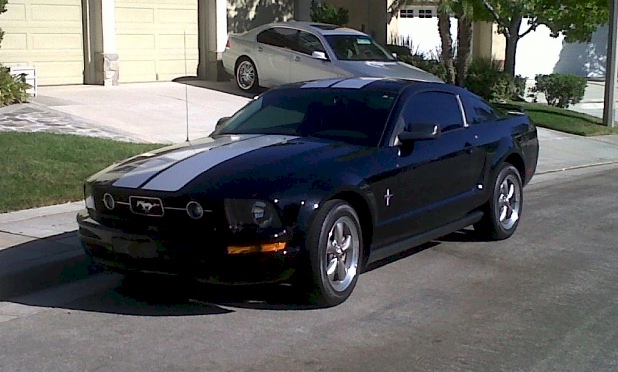 Southern California Special
This regional special was only for the dealerships in Southern California and is identified on the original Ford window sticker and not an add-on sticker as with dealer created packages. Only 600 units were built. The 2006 Southern California Special were all V6 Mustangs with the addition of 9″ silver racing stripes as well as some other changes.
Learn more about the 2006 Ford Mustang Southern California Special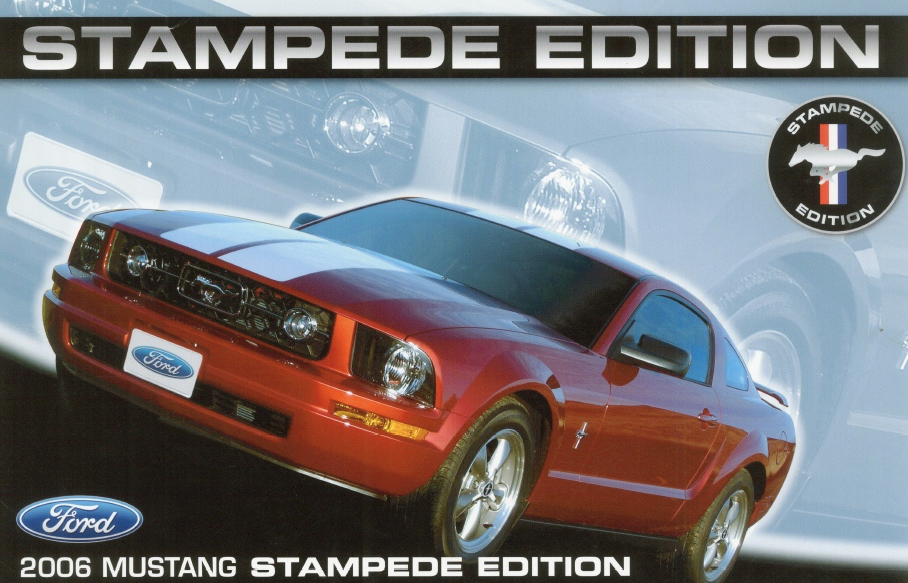 Stampede Edition
The 2006 Stampede was a 500 unit limited regional special for dealerships in Oklahoma and Texas. The 2006 Stampede Edition was based on the V6 Premium Coupe with the Pony Package added for good measure. Exterior color options included Redfire, Vista Blue, Black or Tungsten Gray.
Learn more about the 2006 Ford Mustang Stampede Edition
Specifications, Options & Detailed Stats
Production Numbers
In 2006, several optional upgrade packages were provided to allow the Mustang buyer to personalize their car. These updates plus the addition of 500 Hertz models helped push Mustang sales to slight growth for the year, up 3.65% to 166,262 units. To dive into the model and body splits as well as see charts and percentages, check out our 2006 Ford Mustang Production & Sales Numbers deep dive.
Options and Pricing
The major option addition for 2006 was the V6 Pony Package. With an MSRP of $1,195, the Pony Package, which is available on V6 coupe and convertible, comes standard with a new 1965 Mustang GT-inspired grille which features a traditional corral surrounding the pony and horizontal bars which lead to small chrome-trimmed grille-mounted foglamps.
V-6 Standard: One-touch up/down power windows, power mirrors and door locks, keyless entry, air conditioning, CD player, tilt steering wheel, speed control, rear window defroster, stainless steel exhaust, 16-inch wheels, four-wheel power disc brakes, split-folding rear seat on Coupe models.
V-6 Deluxe adds: 16-inch machined-face aluminum wheels.
V-6 Premium adds: 16-inch painted bright machined aluminum wheels with chrome spinner, Shaker 500 audio system with six-disc CD changer and MP3 capability, six-way power adjustable driver seat.
GT Deluxe adds: 4.6-liter 3-valve V-8 engine, ABS with traction control, stainless steel dual exhaust, front fog lamps in grille, complex reflector halogen headlamps with integral turn signals, rear spoiler, performance tires with 17-inch painted cast aluminum wheels, AM/FM stereo with single CD, cloth sport bucket seats and tilt steering wheel.
GT Premium adds: Shaker 500 Audio system with six-disc CD player and Aberdeen leather-trimmed embossed sport bucket seats.
Options include the V-6 Pony Package, seat-mounted side air bags, interior upgrade package with satin aluminum trim or, later in the model year, dark aluminum trim; MyColor custom instrument panel, interior color accent package with black interior and red seats and door inserts, five-speed automatic transmission, two styles of 18-inch cast-aluminum wheels (later in the model year on GT only), Active-Theft System.
For more detailed options and pricing, please check out our 2006 pricing and options research.
Exterior & Interior Colors
A total of 10 colors were available for the 2006 Mustang model year. Sonic Blue was replaced with Vista Blue, and Mineral Grey is replaced with Tungsten Grey. For detailed colors, color palettes, codes and interior colors please check out our in depth 2006 colors information post.
Engine Specs
The base 4.0 liter V6 continued with 210 horsepower, while the GT retains the 300 horsepower 4.6 liter V8 from the 2005 car. The Mustang GT-H with its hot rod upgrades had 325 horsepower with its 4.6 liter V8 and was coupled to a 3.55:1 rear axle ratio for extra grunt. The Ford Racing FR1 Power Pack with a cold-air intake, muffler set and a unique X-pipe were the changes that added the 25 additional horsepower and 10 extra foot-pounds of torque to the Shelby GT-H. For more information on engines for 2006, you can find the information here.
Dimensions & Weight
Compared to the previous generation Mustang, the 2006 model (which was a fifth generation car) was a much larger car. The wheelbase grew to 107.1-inches from 101.3, this was done to increase passenger space and improve ride quality. Overall, the car was 4.4-inches longer, 0.8-inches wider and 1.4-inches taller.
Performance
The base Mustang was no longer embarrassing from a performance perspective while the GT continued to be a bang for your buck king with strong acceleration times and plenty of grunt. 0-60 mph was over in about 6.8 seconds in base V6 and took only 5.1 seconds in the Mustang GT. Below we have included 0-60 mph times, 0-100 mph times as well as quarter mile times and top speed where available.
VIN Information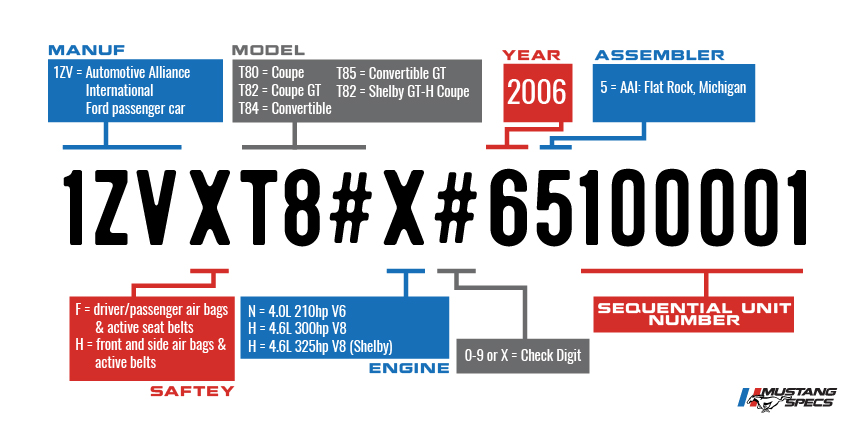 This link will take you to a page which contains the VIN tag information for all years of Mustangs. Previously this information appeared on each Mustang's year page, but consolidating it has significantly reduced page loading times. To decode the build sheet, check out our 2006 VIN & Data Plate Decoder sheet.
Videos & Picture Galleries
We managed to find some great video reviews of the 2006 Mustang so definitely check those out. We also have a picture 2006 Ford Mustang Picture Gallery and photos of real Mustangs in each color that was available.
Sours: https://www.mustangspecs.com/2006-ford-mustang/
2006 Mustang Information & Specifications
Home
Mustang Performance Parts & Specs By Year
2006 Mustang Performance Parts & Specs
2006 Mustang Performance Parts & Specs
2006 Mustang Overview:
The 2006 Mustang differed little from the 2005 model year. The GT kept its revised 4.6L SOHC V8 with 300 horsepower and 320ft/lbs of torque. The base model came standard with a 4.0L Cologne V6 with 210 horsepower and 240ft/lbs of torque. 2006 was the first year for the optional Ford Pony Package that added grille-mounted fog lamps, 17'' wheels, a spoiler and extra exterior decals and striping. A few new color and audio options were added for both trim levels, but kept the S197 body style with its retro-futuristic design philosophy that was inspired by first generation Mustangs. The best power output and exterior design that the Mustang has had in years caused an explosion of performance and exterior parts to flood the aftermarket. Stage 3 Motorsports carries over a thousand parts, specifically designed to get the most out of the 2006 S197s.
2006 Mustang Aftermarket Performance Parts:
Impressive performance gains for both the V6 and V8 can be found with the addition of only a few bolt-on accessories. Anyone new to aftermarket performance enhancements, or those with bone stock Mustangs, should start out with one of Stage 3's many cold air intakes. Cold air intakes (CAI) give the engine up to an extra 10 horsepower through the use of performance air filters, insulated inlet tubing and specialized heat shields that work together to provide large amounts of cool charge air directly to the engine. Some CAI systems require custom engine tuning in order to prevent engine damage and to produce even more horsepower and torque. We recommend using Stage 3's own custom tuning that qualifies you for our Loyalty Tunes program where you can receive free tunes for life on selected products purchased from Stage 3 Motorsports. New throttle bodies for both the GT and V6 can generate another 10 horsepower by using larger, more efficient valves that allow better airflow into the intake manifold. The 4.6L V8s of the GTs can get back another 10 or so horsepower with a set of underdrive pulleys. Underdrive pulleys are smaller, lighter replacements for the cast iron pulleys on the belt-driven accessories and reduce drag on the belt which lets the engine produce more power at the flywheel.
2006 Mustang aftermarket exhaust upgrades:
The exhaust systems of the S197s have a modular design that extremely easy to customize. Both the exhaust note and overall horsepower can be significantly upgraded with a few aftermarket parts. Huge sound improvements can easily be bolted on with an axle-back system for both GTs and V6s. Most axle-back kits include new mufflers or muffler deletes with large, stylized tips. Most axle-backs can be installed in under an hour as direct replacements for the stock mufflers and tips. Axle-backs don't offer much extra horsepower, but GT owners can get huge power gains with an aftermarket Mustang mid-pipe. Most mid-pipes either have an ''x'' or ''h'' configuration with either high-flow catalytic converters or complete catalyst deletes integrated into their designs. Depending on their individual specifications, performance mid-pipes can boost total output by 10 to 20 horsepower. The stock exhaust manifold is also extremely inefficient and causes loads of back pressure, but can be replaced with a set of headers to round out the S197's exhaust system. Headers can come in a short tube ''shorty'' configuration that feature tubing that directly replaces the exhaust manifold and hooks into the stock mid-pipe, or as full-length long tube headers that stretch from the engine's exhaust ports to underneath the Mustang where they mate with a short mid-pipe from the same brand. Stage 3 has a variety of header and mid-pipe combination kits that make the process more simple while providing gains of up to 30 horsepower. Some headers and mid-pipes may not meet emissions requirements in your area. Check your local emissions guidelines before ordering.
2006 Mustang handling upgrades and brake parts:
Giving the extremely powerful Ford Mustang even more horses and torque requires a suspension package that can handle the extreme forces of performance driving. Stage 3 Motorsports' best bang for your buck when it comes to handling is a set of lowering springs. Despite having slightly different designs, lowering springs function by using giving the Mustang a lower center of gravity use a progressive spring rate to reduce body roll and lateral instability. We sell a variety of complete brake kits here at Stage 3 from racing brands like Wilwood, ROUSH and Baer that put their names to the test on high performance track cars. Most of our brake kits come with massive calipers, improved rotors and uprated brake lines all purpose-built for the fastest applications possible. Better traction is a practical necessity with horsepower enhancements, and the Nitto NT555 is the perfect solution. The NT555 ultra-high performance summer tire is our preferred tire and uses a complex tread pattern and internal design that offers an excellent balance of handling and traction for the track without creating tons of noise, vibration and harshness for daily drivers. Contact Stage 3 Motorsports for the latest tire pricing and size availability.
2006 Mustang exterior upgrades:
The S197 is the most stylish piece of hardware to come out of Ford's factory in a long time, and the aftermarket responded with a whole host of exterior body pieces and kits that make the 2006 Mustang look even better. The most cost-effective body pieces for the S197 are quarter window louvers or side window scoops from DG Custom Auto give your Mustang an aggressive or old-school look and are pre-painted to match your car's paint. Stage 3's most popular aftermarket body piece is the ROUSH Complete front fascia. This official ROUSH Aero-body product has an aggressive lower grille design with additional side scoops and fog lights that give the entire front chassis a mean, aggressive look. For an even more original look, combining one of our many full body kits with our inventory of over 60 different wheels will give you endless choices of styling and exterior theme.
2006 Mustang supercharger kits:
The best way for a 2006 Mustang to get a massive increase in both horsepower and torque in one fell swoop is a ROUSH Supercharger system. ROUSH offers two different supercharger systems for 2006 Mustangs. The M90 ROUSHcharger is the smaller and cheaper option of the two, and has the ability to push the 4.6L V8 of the GT up to 435 horsepower with 400ft/lbs of torque. The M90 is an excellent system for the daily driver who wants more power or for autocross and other light-duty track applications. Pushing the Mustang's V8 to its absolute limit requires the ROUSH R2300 Single-Belt Phase 2 supercharger. The R2300 has the ability to push the GT up to 550 horsepower with 500ft/lbs of torque without any other modifications. ROUSH's R2300's can handle up to 650 horsepower and is meant for road racing, drag racing and other extreme driving. Getting to the 650 mark will require you to invest in a new short block and uprated engine internals that can handle that much power.
2006 Mustang Specs:
2006 Mustang Engine Horsepower & Torque:
4.0L V6 = 210 hp @ 5250 RPM & 240 lb-ft @ 3500 RPM
4.6L SOHC V-8 = 300 hp @ 5750 RPM & 320 lb-ft @ 4500 RPM
2006 Mustang Exterior Colors:
Black
Vista Blue
Windveil Blue
Performance White
Legend Lime
Redfire
Torch Red
Satin Silver
Screaming Yellow
Tungsten Gray

2006 Mustang Retail Prices:
Standard Coupe $19,910
Standard Convertible $24,735
GT Coupe $25,835
GT Convertible $30,660
2006 Mustang VIN Decoder:
N 4.0L SOHC V6 210hp
H 4.6L SOHC V8 300hp
T80 Coupe
T82 Coupe GT
T84 Convertible
T85 Convertible GT
6 Check Digit (varies)
6 Year (6 - 2006)
5 Plant (5 - AAI: Flat Rock, Michigan)
000001 Consecutive Unit Number
1ZV Automitive Allance International Ford Motor Co. passenger car
F Restraint System (F-Driver/Passenger Air Bags)
H Restraint System (H-Front and Side Air Bags)
Sours: https://www.stage3motorsports.com/2006-mustang-information-specifications.html
2006 Ford Mustang Specifications
compare features & specs
Compare 2006 Ford Mustang different trims:
2-Door Conv Deluxe
2-Door Conv Deluxe
2-Door Conv GT Deluxe
2-Door Conv GT Premium
2-Door Conv Premium
2-Door Conv Standard
2-Door Coupe Deluxe
2-Door Coupe GT Deluxe
2-Door Coupe GT Premium
2-Door Coupe Premium
2-Door Coupe Standard
2-Door Conv GT Deluxe
2-Door Conv Deluxe
2-Door Conv GT Deluxe
2-Door Conv GT Premium
2-Door Conv Premium
2-Door Conv Standard
2-Door Coupe Deluxe
2-Door Coupe GT Deluxe
2-Door Coupe GT Premium
2-Door Coupe Premium
2-Door Coupe Standard
2-Door Conv GT Premium
2-Door Conv Deluxe
2-Door Conv GT Deluxe
2-Door Conv GT Premium
2-Door Conv Premium
2-Door Conv Standard
2-Door Coupe Deluxe
2-Door Coupe GT Deluxe
2-Door Coupe GT Premium
2-Door Coupe Premium
2-Door Coupe Standard
2-Door Conv Premium
2-Door Conv Deluxe
2-Door Conv GT Deluxe
2-Door Conv GT Premium
2-Door Conv Premium
2-Door Conv Standard
2-Door Coupe Deluxe
2-Door Coupe GT Deluxe
2-Door Coupe GT Premium
2-Door Coupe Premium
2-Door Coupe Standard
Gas Mileage
19 mpg City / 28 mpg Hwy
Gas Mileage
17 mpg City / 25 mpg Hwy
Gas Mileage
17 mpg City / 25 mpg Hwy
Gas Mileage
19 mpg City / 28 mpg Hwy
Drivetrain
Rear Wheel Drive
Drivetrain
Rear Wheel Drive
Drivetrain
Rear Wheel Drive
Drivetrain
Rear Wheel Drive
Sours: https://www.thecarconnection.com/specifications/ford_mustang_2006
2006 FordMustang Pricing and Specs
Compare 10 Mustang trims and trim families below to see the differences in prices and features.
Trim Family Comparison
V6
View 6 Trims
Features
4.0L V-6 Engine
5-spd man w/OD Transmission
210 @ 5,300 rpm Horsepower
240 @ 3,500 rpm Torque
rear-wheel Drive type
16" silver steel Wheels
front air conditioning, manual
AM/FM stereo, seek-scan Radio
keyfob (all doors) Remote keyless entry
cloth Seat trim
Show More
Hi! We notice you're using an ad blocker. Please consider allowing Autoblog.
We get it. Ads can be annoying. But ads are also how we keep the garage doors open and the lights on here at Autoblog - and keep our stories free for you and for everyone. And free is good, right? If you'd be so kind as to allow our site, we promise to keep bringing you great content. Thanks for that. And thanks for reading Autoblog.
Here's how to disable adblocking on our site.
Click on the icon for your Adblocker in your browser. A drop down menu will appear.
Select the option to run ads for autoblog.com, by clicking either "turn off for this site", "don't run on pages on this domain", "allow this site" or similar. The exact text will differ depending on the actual application you have running.
Refresh the Autoblog page you were viewing. Done!
Hey again!
You still haven't turned off your adblocker or allowed our site. It only takes a few seconds.
You must be logged in to perform that action.
Sours: https://www.autoblog.com/buy/2006-Ford-Mustang/specs/
Weight 2006 mustang
Ford

Mustang V6

,

2006 MY
bodywork
Body type
2+2 seater fixed-head coupé
Number of doors
2
Designer
dimensions & weights
mm
inches
Wheelbase
2720mm
107.1inches
Track/tread (front)
1595 mm
62.8 inches
Track/tread (rear)
1600 mm
63 inches
Length
4765mm
187.6inches
Width
1877 mm
73.9 inches
Height
1407 mm
55.4 inches
Ground clearance
length:wheelbase ratio
1.75
Kerb weight
1530 kg
3373 lb
Weight distribution
55% front
fuel tank capacity
60.6 litres
13.3 [16] UK [US] gal.
aerodynamics
Drag coefficient
Frontal area
CdA
engine
engine type
naturally aspirated petrol
Engine manufacturer
Ford
Engine code
Cylinders
V 6 in 60° vee
Capacity
4 litre
4009 cc
(244.644 cu in)
Bore×Stroke
100.4 × 84.4 mm
3.95 × 3.32 in
Bore/stroke ratio
1.19
Valve gear
single overhead camshaft (SOHC)
2 valves per cylinder
12 valves in total
maximum power output
213 PS (210 bhp) (157 kW)
at 5250 rpm
Specific output
52.4 bhp/litre
0.86 bhp/cu in
maximum torque
325 Nm (240 ft·lb) (33.1 kgm)
at 3500 rpm
Specific torque
81.07 Nm/litre
0.98 ft·lb/cu3
Engine construction
sump
wet sumped
compression ratio
9.7:1
Fuel system
EFI
bmep (brake mean effective pressure)
1018.7 kPa (147.8 psi)
Maximum RPM
6100 rpm
crankshaft bearings
Engine coolant
Water
Unitary capacity
668.17 cc
Aspiration
Normal
Compressor
N/A
Intercooler
None
Catalytic converter
Y
performance
Acceleration 0-80km/h (50mph)
Acceleration 0-60mph
Acceleration 0-100km/h
Acceleration 0-160km/h (100mph)
Standing quarter-mile
Standing kilometre
Maximum speed
Power-to-weight ratio
Higher is better
139.16 PS/tonne (1000 kg)
0.14 PS/kg
102.35 kW/tonne (1000 kg)
0.1 kW/kg
137.25 bhp/tonne (1000 kg)
0.14 bhp/kg
0.06 bhp/lb
Weight-to-power ratio
Lower is better
9.77 kg/kW
16.32 lb/bhp

fuel consumption
Fuel consumption
19/28 US MPG EPA city/cighway
universal fuel consumption (calculated from the above)
litres/100km
12.4/8.4 l/100km city/cighway
km/litre
8.1/11.9 km/l city/cighway
UK MPG
22.8/33.6 UK MPG city/cighway
US MPG
19.0/28.0 US MPG city/cighway
Carbon dioxide emissions
Carfolio Calculated CO2?
VED band (UK)
CO2 Effizienz (DE)
chassis
Engine position
front
Engine layout
longitudinal
Drive wheels
rear wheel drive
Torque split
N/A
Steering
power assisted rack & pinion
turns lock-to-lock
Turning circle
Front suspension
Rear suspension
Wheel size front
7.0 x 16
Wheel size rear
7.0 x 16
Tyres front
P215/65 R 16 96T
Tyres rear
P215/65 R 16 96T
Brakes F/R
VeDi/VeDi-S
Front brake diameter
293 mm
Rear brake diameter
300 mm
Braked area
Gearbox
5 speed manual
Top gear ratio
0.72
Final drive ratio
3.31
general
Carfolio.com ID
680702
Production total
Model code
RAC rating
37.5
Insurance classification
No information available
Tax band
No information available
2006 Ford Mustang V6 added 2020-06-20.
Last modified 2020-06-20.

Sours: https://www.carfolio.com/ford-mustang-v6-680702
Introducing the VERY FIRST Carbon Fiber kit for 05-09 MUSTANGS. ( LOOKS INSANE )
I arrived the next day for lunch. She said the birthday was boring, but then almost everyone went to the sauna and it became fun. I asked how many men she let through herself, and she said that I was a fool and that these two boys had been fucking her for a long time.
You will also be interested:
The guy put it on, and I turned my ass to him and asked him to immediately insert it into the ass. He hung for a while, but I myself leaned to meet his fellow and myself planted on the penis with my. Ass.
240
241
242
243
244