One complaint I've had about this organization over the years is that they tend to play things safe. While Brian Cashman scales buildings and makes Grand Gestures befitting a rom-com hero and Andrew Friedman loads up Brinks trucks to drive to free agents' houses and A.J. Preller is, I don't know, doing donuts on a flaming motorcycle suspended over a shark tank in outer space, the Mariners and Jerry Dipoto tend to toe a more hesitant line. Outside of Dipoto's Giant Splash Trades, which have largely dried up as he's remade the organization to his liking, shipping out old expensive players and bringing in young, cheap ones, the Mariners are rarely headline-grabbers these days, having played their last two seasons and most of this one in a quiet anonymity. The Mariners have been conservative with the way they spend money in free agency, almost never involving themselves in pursuit of top-tier names. Their approach at the trade deadline this year was more a whisper than a shout. They are generally slower-paced to the point of poky in advancing players through the farm system, including not calling up top prospects in order to wring the most service time possible out of them.
All this to say, these Mariners calling up righty pitching prospect Matt Brash is a boldly declarative move for them, even if it's something a different team might have done weeks ago.
It's bold not just because of the risk inherent in adding an unseasoned rookie to the roster this late in the game, but also because of the roster fallout from the move: not DFA'ing Matt Andriese to make room for Brash, although that is a sucky thing for someone who's been a doughty mopper-upper for the team on their worst days, but for the vote of no confidence this represents in Yusei Kikuchi. Today is Kikuchi's scheduled start day, but apparently, Tyler Anderson will be making the start on short rest instead; the story is that Anderson came to the Mariners and asked to start, to make amends for his pitiful outing against the Angels on Saturday where he essentially served up batting practice for 50 pitches. But no matter who it came from, starting Anderson in Kikuchi's place is a rare admission of failure from this front office, an acknowledgement that their biggest monetary commitment to a free agent, in the biggest moment of the season, just doesn't work.
The assumption is that Brash will piggyback with Anderson depending on his effectiveness; Brash is stretched out as a starter, but a relief role is theoretically a softer landing for a youngster whose command can be wayward at times. The joke here at LL is I have never seen Matt Brash good; for some reason, the few Brash starts I was able to watch were all ones where his command was all over the place, both in Everett and Arkansas, although to his credit, he did tighten things up in Double-A, lowering his walk rate from almost 14% to a still-bad 10.4%. Even when he's on, however, Brash has one (1) outing over the entire minor-league season where he didn't walk a batter; a good outing for him currently is only walking one every other inning. Walks might not haunt as much in Double-A, where Brash could easily strike the next however many batters out and escape the inning without damage, but handing out a bunch of free passes won't cut it at the big-league level, no matter how good the stuff is. That's the risk these Mariners are taking.
Now to the fun stuff. The reason the Mariners are willing to take this risk on Brash is that when he's landing his slider, it's the best pitch in minor-league baseball, an absolute day-wrecker of a pitch that's really more like two pitches in one, a slider with curveball movement. Sometimes it's a little more slider-y, sometimes it's a little more curveball-y, always it is hellacious, donning an invisibility cloak right as it gets to the plate.
Brash pairs his breaking ball with a fastball that sits an easy 95-96 and can reach higher and rides up on hitters, eliciting some truly hellacious swings. It also has some arm-side run, and all this movement is responsible for some of that wandering command; Brash's fastball can be almost too lively, a bucking bronco that he can't always tame to paint inside the lines. But when he's landing it, it tunnels well with his slider, and makes for a very un-fun time in the box for hitters.
This is #ShortGuyBias, admittedly, but I've tagged Brash as a reliever since he came into the system. His pitch profile, command, and height all suggest high-leverage reliever to me. The funny thing about Brash's height—he barely scrapes a Stroman-esque six feet—is he's got the legs and arms of a much taller man, like the pieces got mixed up at the factory and somewhere a long-torsoed fellow is walking around with the stubbier arms and legs Matt Brash should have received. Sorry to that theoretical man, but in Brash's case it works out fantastically, giving him the extension of a much taller man and a bit of a mind flip for batters in the box.
Honestly, pitching hasn't been the major issue for this team. Last night's offensive explosion aside, the 2021 Mariners have struggled to plate runs, and their deadline acquisition to help with that, Abraham Toro, is cooler-than-cool-ice-cold for September, with a wRC+ of 36. The real splash move would have been casting service time concerns to the wind and calling up the dynamic Julio Rodríguez. Unfortunately, Kikuchi's pitching has been an issue, and it's good to see the Mariners make a bold—Brash, even—move to address it. The odds remain paper-thin, the excitement remains high. Here's hoping this is the first toe into a wild and thrilling ocean of an off-season.
Sours: https://www.lookoutlanding.com/2021/9/28/22698975/mariners-get-matt-brash-add-rookie-pitcher-to-starting-roster-for-playoff-push
2021Seattle Mariners
2020 Season
Record: 90-72-0, 2nd place in AL_West (Schedule and Results)
Manager: Scott Servais (90-72)
General Manager: Jerry Dipoto (Executive VP & GM, promoted to President of Baseball Operations 9/1/2021)
Farm Director: Andy McKay
Scouting Director: Scott Hunter
Ballpark: T-Mobile Park
Attendance: 1,215,985 (8th of 15)
Park Factors:(Over 100 favors batters, under 100 favors pitchers.)
Multi-year: Batting - 95, Pitching - 96
One-year: Batting - 95, Pitching - 96
Pythagorean W-L: 76-86, 697 Runs, 748 Runs Allowed
Sours: https://www.baseball-reference.com/teams/SEA/2021-roster.shtml
2018 Seattle Mariners Roster

The 2018 Seattle Mariners played 162 games during the regular season, won 89 games, lost 73 games, and finished in third position. They played their home games at Safeco Field (Park Factors: 97/97) where 2,299,489 fans witnessed their 2018 Mariners finish the season with a .549 winning percentage.
Baseball Almanac is pleased to present a unique set of rosters not easily found on the Internet. Included, where data is available, is a 2018 Seattle Mariners Opening Day starters list, a 2018 Seattle Mariners salary list, a 2018 Seattle Mariners uniform number breakdown and a 2018 Seattle Mariners primary starters list:
2018 Seattle Mariners
Opening Day Starters
No Opening Day Information Available
2018 Seattle Mariners
Most Games by Position
2018 Seattle Mariners
Salaries
| | |
| --- | --- |
| Felix Hernandez | $26,857,000.00 |
| Robinson Cano | $24,000,000.00 |
| Kyle Seager | $19,000,000.00 |
| Mike Leake | $17,000,000.00 |
| Nelson Cruz | $14,250,000.00 |
| Dee Strange-Gordon | $10,800,000.00 |
| Jean Segura | $9,600,000.00 |
| Juan Nicasio | $7,750,000.00 |
| Marc Rzepczynski | $5,500,000.00 |
| James Paxton | $4,900,000.00 |
| Erasmo Ramirez | $4,200,000.00 |
| Mike Zunino | $2,975,000.00 |
| Nick Vincent | $2,750,000.00 |
| Chris Herrmann | $1,500,000.00 |
| Andrew Romine | $1,050,000.00 |
| Erik Goeddel | $850,000.00 |
| Ichiro Suzuki | $750,000.00 |
| Wade LeBlanc | $725,000.00 |
| Ryon Healy | $565,000.00 |
| Daniel Vogelbach | $565,000.00 |
| Chasen Bradford | $560,000.00 |
| Ben Gamel | $555,000.00 |
| Taylor Motter | $550,000.00 |
| Shawn Armstrong | $549,000.00 |
| Mike Marjama | $547,000.00 |
| John Andreoli | $545,000.00 |
| Matt Festa | $545,000.00 |
2018 Seattle Mariners
Uniform Numbers
Did you know that a 2018 Seattle Mariners Schedule is available and it includes dates of every game played, scores of every game played, a cumulative record, and many hard to find splits (Monthly Splits, Team vs Team Splits & Score Related Splits)?
Sours: https://www.baseball-almanac.com/teamstats/roster.php?y=2018&t=SEA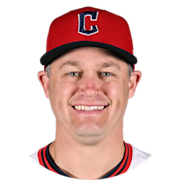 Paul Sewald37(CL)

B/T: R/RHt: 6' 3"Wt: 207DOB: 05/26/1990
R/R
6' 3"
207
05/26/1990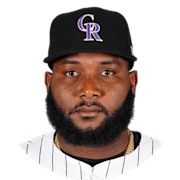 Diego Castillo63

B/T: R/RHt: 6' 3"Wt: 250DOB: 01/18/1994
R/R
6' 3"
250
01/18/1994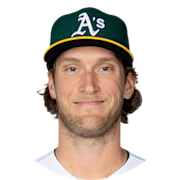 Drew Steckenrider16

B/T: R/RHt: 6' 4"Wt: 217DOB: 01/10/1991
R/R
6' 4"
217
01/10/1991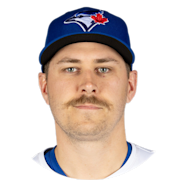 Erik Swanson50

B/T: R/RHt: 6' 3"Wt: 220DOB: 09/04/1993
R/R
6' 3"
220
09/04/1993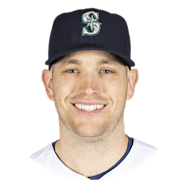 Casey Sadler65

B/T: R/RHt: 6' 3"Wt: 205DOB: 07/13/1990
R/R
6' 3"
205
07/13/1990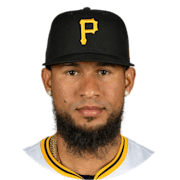 Yohan Ramirez55

B/T: R/RHt: 6' 4"Wt: 190DOB: 05/06/1995
R/R
6' 4"
190
05/06/1995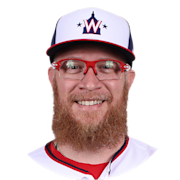 Sean Doolittle62

B/T: L/LHt: 6' 2"Wt: 204DOB: 09/26/1986
L/L
6' 2"
204
09/26/1986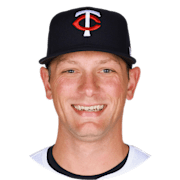 Anthony Misiewicz38

B/T: R/LHt: 6' 1"Wt: 200DOB: 11/01/1994
R/L
6' 1"
200
11/01/1994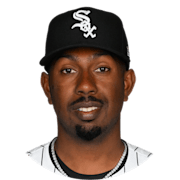 Justin Dunn35IL-60

B/T: R/RHt: 6' 2"Wt: 185DOB: 09/22/1995
R/R
6' 2"
185
09/22/1995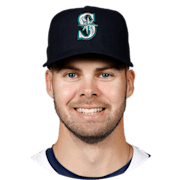 Matt Brash47

B/T: R/RHt: 6' 1"Wt: 170DOB: 05/12/1998
R/R
6' 1"
170
05/12/1998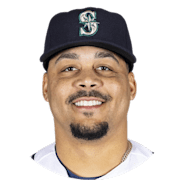 Justus Sheffield33

B/T: L/LHt: 5' 10"Wt: 195DOB: 05/13/1996
L/L
5' 10"
195
05/13/1996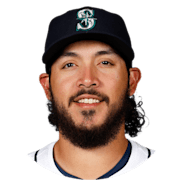 Andrés Muñoz54

B/T: R/RHt: 6' 2"Wt: 243DOB: 01/16/1999
R/R
6' 2"
243
01/16/1999
Sours: https://www.mlb.com/mariners/roster/depth-chart
Depth chart mariners
Seattle has built up a team that surprised a lot of people and while there might be some regression coming, there are a lot of names in Seattle playing well. Acquiring Dee Gordon, Jean Segura, and Ryon Healy were sneaky good moves. Nelson Cruz, Robinson Cano, and Kyle Seager have all been in Seattle for the last few seasons, providing some excellent offense. Mitch Haniger has arrived, and while he is a late bloomer, he has been a very important to this offense. The Mariners had a long time ace in Felix Hernandez, but an older right-handed arm is starting to show weakness. James Paxton has been that rock for the Mariners when healthy, the lefty has been one of the better pitchers in baseball. Outside of him, Seattle is lacking a few safer arms, but Marco Gonzales has shown some promise of late. The mariners also have Edwin Diaz, who has locked down the closer role.
After holding one of the wild card spots in the American League for most of the season, the Seattle Mariners now find themselves in a tough battle with the Oakland Athletics. Despite their struggles in the middle of the season, the Mariners look poised to finish strong in the final two months of the 2018 season. The Mariners are a team built to outscore their opponents, and that should be a lot easier now that Robinson Cano is back from his 80-game suspension. Cano is simply one of the best pure hitters in the league, so it should not take him long to get hot. Cano is going to be used as a utility player by Scott Servais, but he should be in the lineup almost every night. This versatility will help give the other players the rest they desperately need late in the year. If the extra rest helps Kyle Seager and Ryon Healy break out of their prolonged slumps, then the Mariners are going to have an extremely dangerous offense. Seattle is forced to score a lot of runs to win games because they do not have a dangerous starting rotation. James Paxton remains one of the best starters in the league, but the rest of the rotation is filled with question marks. Mike Leake, Marco Gonzalez and Wade LeBlanc are solid pitchers, but they do not have the stuff to dominate a quality lineup. These pitchers will need to up their game down the stretch if Seattle wants to make the playoffs. While the Mariners do not have a lot of talent in the rotation, the starters are set up to succeed because of the team's amazing bullpen. If the starters can leave the game with the lead after five or six innings, then the Mariners are likely going to win. Edwin Diaz may be the most dominant reliever in the game right now. The rest of the bullpen is filled with reliable relievers that are going to get the job done on a consistent basis. Scott Servais has a tendency to rely on his relievers a little too much, but it is hard to blame him when they are the best part of his pitching staff. The Seattle Mariners certainly have the talent to earn a playoff spot, but it is hard to envision them winning a playoff series. Pitching is the most important aspect of every playoff series, and the Mariners do not have a good enough rotation to beat the top teams in the American League.
Sours: https://www.lineups.com
An overview of Notices to Mariners and how to use them
She ordered. I knelt down as she ordered and kissed her leg, but immediately heard from above And that's all. Tongue more active. I obeyed and began to lick her leg with my tongue, running over the stocking. Then I looked up.
You will also like:
Arrived on time, but to my surprise, the first. The secretary was not there, I called: Diana, where are you. I'm on the subway, I'll be there in 5-6 minutes. Okay, I'm waiting.
655
656
657
658
659