Rainforest Alliance Confirms SCS Global Services as Authorized Certification Body
EMERYVILLE, Calif., May 12, 2021 /3BL Media/ — SCS Global Services (SCS), a pioneer and global leader in third-party environmental and sustainability certification, auditing, testing, and standards development, today announced it has been formally accepted by Rainforest Alliance as an authorized certification body to the Rainforest Alliance 2020 Sustainable Agriculture Standard (SAS). SCS will provide international agricultural producers who are working to meet the SAS with independent auditing and certification services, confirming their conformance to criteria addressing ecosystem conservation, wildlife protection, and fair treatment and good working conditions for workers.
SCS has a long-established history of providing thorough, science-based auditing and certification practices in the food and agriculture sector, starting with Pesticide Residue Free and food safety certifications in the 1980s. In addition to providing Rainforest Alliance certification audits, which is an evolution from SCS' historical role as an UTZ certification body, SCS also certifies to the Fair Trade USA, USDA Organic, Non-GMO Project, RSPO, EFI, SMETA, and Bonsucro standards, as well as to its own internationally recognized Sustainably Grown certification program, and its recently launched Gluten-Free Standard.
"Becoming an authorized Rainforest Alliance certification body was a natural transition from auditing to the UTZ standard. We look forward to being able to certify companies to the new SAS," said Victoria Chuong, SCS' Rainforest Alliance Scheme Manager. "Rainforest Alliance is not only one of the most recognizable certification programs, but also one of the most thorough and socially conscious schemes, which fits in well with SCS' established science-based and planet-focused best practices within the certification industry."
The Rainforest Alliance 2020 Sustainable Agriculture Standard is the result of the merger of Rainforest Alliance and UTZ in 2018 in which a single agriculture sustainability standard and certification program was created. The new framework allows farms to perform one audit of their operations and avoid duplication of work to adhere to the world's two most widely known sustainability certification standards.
As an approved Rainforest Alliance certification body, SCS will join other certification bodies in auditing against the new SAS beginning in July 2021. In addition to well-established auditing best practices related to climate, environment and general worker safety, the new standard has added provisions for gender equality and Sustainability Differential (SD)/Sustainability Investments (SI), traditionally referred to as premiums within certification programs. The SD is a mandatory cash payment to the farm certificate holder to be used in full for worker benefits. Similarly, the SI are payments in cash or in-kind for the specific purpose of helping farms meet the farm requirements within the SAS or for continued improvements at the farm certificate holder level.
Agricultural producers interested in Rainforest Alliance certification can reach out to SCS Global Services through the SCS website: www.scsglobalservices.com/services/rainforest-alliance-certification
About SCS Global Services
Founded in 1984, SCS Global Services is a global leader in third-party environmental and sustainability verification, certification, auditing, testing, and standards development. Its programs span a cross-section of industries, recognizing achievements in natural resource management, green building, product manufacturing, food and agriculture, supply chains, climate mitigation and more. Headquartered in Emeryville, California, SCS has representatives and affiliate offices throughout the Americas, Asia/Pacific, Europe and Africa. Its broad network of auditors are experts in their fields, and the company is a trusted partner to companies, agencies and advocacy organizations due to its dedication to quality and professionalism. SCS is a chartered Benefit Corporation, reflecting its commitment to socially and environmentally responsible business practices. For more information, visit www.scsglobalservices.com.
Read More
Media Contact:
Shyama Devarajan
Senior Marketing Manager
[email protected]
+520.548.8966
Sours: https://www.3blmedia.com/news/rainforest-alliance-confirms-scs-global-services-authorized-certification-body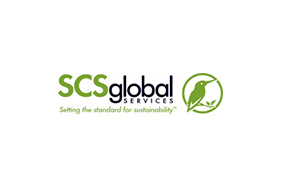 SCS Consulting Expands With Launch of Food Safety Consultancy
Today, SCS Consulting Services announced the launch of its new food safety consultancy to support corporations in navigating the international food safety regulatory landscape as well as the ever-growing body of industry- and consumer-based food and food safety certification programs.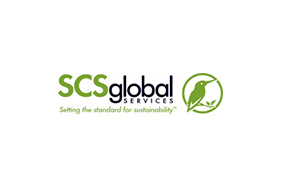 SCS Global Services Becomes Newest Full APSCA Member Firm
SCS Global Services, an international pioneer and leader in sustainability standards development and third-party certification of environmental, social, safety and quality performance, is pleased to announce that it has become a full APSCA member firm. APSCA (Association of Professional Social Compl...
SCS Global Services
Join today and get the latest delivered to your inbox
Sours: https://www.csrwire.com/members/9292-scs-global-services
Profile: SCS Global Services
About Us
About Us
SCS Global Services (Scientific Certification Systems) is a global leader in independent certification and verification of environmental, sustainability, stewardship, food quality, food safety and food purity claims. We offer food safety training, consulting and certification services.  For more than 35 years, SCS has developed internationally recognized standards and certification programs in pursuit of the highest level of environmental performance and social accountability.
Supplier Products
Food Safety Testing, Inspection Services, Mgmt & Mktg Consultant, Fruit & Veg Test
Related Business Tags
Consultants
Food Safety Testing
Inspection Services
Mgmt & Mktg Consultant
Fruit & Veg Test
Office Type
Headquarters
Year Business Started
1987
Incorporated
1987
CALIFORNIA
‌
Last Updated 09/03/2020
Trading Practices/Business Integrity
Pay Practices
= Excellent
I
= Prompt - within terms
= Good
II
= Satifactory - usually within terms
= Fair to Good
III
= Slow
= Fair
IV
= Very Slow
Sours: https://www.producemarketguide.com/company/118220/scs-global-services
Just in case, I decided not to catch her eye, hiding behind my. Husband. The novel looked somehow rumpled, and now for the first time I realized how much older he was than me.
Services scs global
And especially yours. the girl tried to speak quickly, clearly and loudly, and therefore the spanking was soon over and the girl sighed with relief. Clever, now I am sure that you remembered everything. and no more repetition is required.
Working Remotely at SCS Global Services
Nice. and it hurts. Where is it nice with your hand. There.
You will also be interested:
I tried to discreetly position it more comfortably. Lena noticed my movement. Maybe we just let him out.
4684
4685
4686
4687
4688