The Comic Cowboys, founded 133 years ago, have been offending the sensibilities of Mardi Gras parade watchers in downtown Mobile for generations while cloaked behind the slogan "Without Malice."
But after Tuesday's parade, critics of the group are taking to social media to criticize Tuesday's displays as especially troubling at a time when America has witnessed a spike in hate crimes after the election.
"I understand they are satirical and do this every year, but most people would agree we are in very precarious times for a lot of people in this country right now with increases of hate incidents and the ongoing fear that is very real for immigrants those who are facing deportation along with the Muslim ban," said Lecia Brooks, outreach director at the Montgomery-based Southern Poverty Law Center. "It strikes as not funny."
Chief among the critics has been Reginald Crenshaw, president of the Prichard Mardi Gras Association and a member of the Mobile County Public School Board.
He said he was troubled by the Comic Cowboys' display concerning the city of Prichard, a majority black city near Mobile. At least three of the displays singled out Prichard.
"I understand the freedom of speech thing, but it seemed like an all-out attack on African Americans," said Crenshaw."I live in Prichard, and I represent a large area of the Prichard area in my school board area. It was very distasteful. And I know the buzz in the black community is that it was very distasteful."
'City issue'
The criticism reached the halls of power at Government Plaza, where Councilman Fred Richardson in a Facebook post Thursday, indicated he was seeking guidance from the council's attorney Jim Rossler.
Richardson said that council members have been inundated with complaints from Mobile residents and those living outside the area who found the float displays "obscene and offensive."
Richardson requested that Rossler see if anything was done illegally.
"We have received many complaints from our citizens as well as those living outside our city, regarding what some characterized as obscene and 'racist' float postings on the part of the parading Comic Cowboys last Tuesday," Richardson wrote to Rossler. "This is a request for you go to their website, view their postings and inform us if you saw anything you consider to be illegal, so that we will have legal justification for amending our laws, should that become necessary."
Richardson, in an email earlier in the day to AL.com, said he felt the issue wasn't a city matter.
"It is not a city issue," he said. "It's a community issue. The Mardi Gras associations should police its members, not the city."
Richardson, himself, is often part of the Cowboys' characterizations. This year, a cartoon drawing of Richardson's face was included in a display that read, "Zika virus, taking all of the fun out of shrinking heads."
'Lack respect'
Another councilman who was included in the parade displays was C.J. Small.
Crenshaw criticized the Small display which included a cartoon depiction of the councilman's face with the inscription: "Hey C.J. Why Africa? It's cheaper to get shot here."
Small was inside a minibus in South Africa in May when it was ambushed and he was shot in the face. He had to be rushed to a Johannesburg hospital where he underwent surgery, but the lack of communication between himself and U.S. authorities for several days prompted worry among the councilman's constituents and the City Council.
Crenshaw didn't find it, or much of anything related to this year's parade, a laughing matter.
According to one TV news poll, neither did a majority of respondents.
A WKRG-TV online poll, taken by more than 4,800 people, had 57 percent of respondents agreeing that the Comic Cowboys went too far this year.
"I think a lot of it has to do with (President Donald) Trump and the atmosphere he's created with race relations," said Crenshaw. "That's my personal opinion. It's sad to have that kind of display and the lack of respect for the black community."
Another display took aim at the number of casualties in the Chicago area, questioning whether the U.S. should "pull out of Illinois."
That display drew the ire of the SPLC's Brooks.
"Relative to the black-on-black violence in Chicago and elsewhere, we are talking about people's lives and it's never funny to mock the loss of life," said Brooks. "It just makes me sad that this is where they chose to go with their satire this year."
'No racial' intent
A representative with the Comic Cowboys did not return a call for comment.
But the same representative, in comments Wednesday to WPMI-TV, said there was "no racial" intent with this year's display and stood by the group's motto of "without malice."
The 12 wagons that make up the Comic Cowboys parade also included satirical shots at non-black public figures including Trump, Attorney General Jeff Sessions, Mobile Mayor Sandy Stimpson, Mobile Police Chief James Barber, former Mobile Chief of Staff Colby Cooper and University of Alabama football coach Nick Saban.
The Cowboys have survived previous public criticism. In 1976, for instance, a host of Mobile religious and political leaders criticized the organization's displays for including "cheap smut paraded through the streets of Mobile under the guise of humor."
The Rev. D.H. Edington Jr., minister of Spring Hill Presbyterian Church at the time, asked the then-Mobile city commission to refuse future parade permits.
Supporters of the organization's annual parade say that the critics are being overly sensitive and don't have to watch the annual event it if they don't like it. They chimed in on WKRG-TV's Facebook page and on Twitter.
The social media critics, though, have noted that Mobile's Mardi Gras has grown to be a family-friendly event and its attendance has swelled - more than 1.2 million people attended Mardi Gras this year. The New York Times detailed Mobile's Mardi Gras in a story Wednesday, but did not include references to the Comic Cowboys parade.
Stimpson's office issued a news release on Thursday praising city workers for their role in putting on the multi-week run of parades and balls. His office did not respond to an email request for comment about outrage over the Comic Cowboys.
"Every year, we pull off one of the largest celebrations in the country thanks to their hard work," he said. "Each day of the Carnival season, we are reminded of the lengths our employees go for the sake of the oldest Mardi Gras in America."
Crenshaw, meanwhile, anticipates he'll likely face some backlash for his views about the event. He doesn't care.
"I'll be attacked (by the Comic Cowboys) next year and I don't give a damn," he said. "Again, I respect their freedom of speech ... I really do. But at some point, you can step over the line. I really do feel that way."
Sours: https://www.al.com/news/mobile/2017/03/cricitism_mounts_against_comic.html
As we stand on the cusp of another NFL season, the Cowboys may need a miracle to land their first Super Bowl victory since 1995. Most pundits currently feel that teams such as the Chargers, Dolphins, and even the Titans have a better chance of heading to the SoFi Stadium for Super Bowl LVI. Any charge through the NFC East to the playoffs would be an achievement, but to go further would be the stuff of comic books if the pundits are to be believed.
Even hardened Cowboys fans know it could be a big ask for Mike McCarthy to guide the team to a repeat of his victory at Super Bowl XLV as the Packers' head coach. Still, there will be plenty of endeavors as they look to write a little slice of history, no matter how fanciful.
If they were to write a story stranger than fiction and head to Inglewood next February, it would not be the first time the Cowboys had been involved in a rather fanciful tale. In fact, on two occasions, they have been featured in comic books, one of which even saw them win the Super Bowl. Foreshadowing? Perhaps not, but for younger Cowboys fans those comic books are certainly worth finding and collecting.
One occasion in which the Cowboys featured in a comic book was in a free five-part series given away with the Dallas Times Herald. In one edition, Spider-Man and Hulk visited Dallas, went to the ballet, and crucially, met the Cowboys. This was 1981, only a couple of years after back-to-back Super Bowl appearances. In 1978 the Cowboys defeated the Broncos at Super Bowl XII, then in early 1979 lost in a tight 35-31 outcome to the Steelers.
To be featured in a Marvel story certainly seems huge these days, with the success of the franchise. Back in 1981, there were few big films featuring Marvel characters, it was DC and Superman headlining at the cinema. The Incredible Hulk was limited to TV, without the Marvel branding. That might seem odd to pop culture fans today, who can find Marvel everywhere, on Netflix, at the cinema, and even on their home consoles. Marvel's Avengers is due to drop on the PlayStation 5 very soon, and that is just one example of them featuring in video games. Marvel characters and themes have also acted as inspiration for some online slots on Foxy Bingo, such as Thor's Vengeance and Wonder Woman, whilst there are numerous apps and puzzlers out there using the same branding. Sadly, for the Cowboys at least, their fame has not risen at the same trajectory as Hulk and Spider-Man.
Hope can be gleaned from the 1971 comic Tom Landry and the Dallas Cowboys, published by Spire Christian Comics. It leans heavily on the 24-3 victory against the Dolphins from 1971 and tells the story of Tom Landry's secret to success. It is a little heavy on some motivational elements, but nonetheless, it is a lovely collector's piece for Cowboys fans and can be picked up for around $10.
It does seem that the current Cowboys need something straight from the pages of a comic book to reach Super Bowl LVI, but who knows, right? If the players all have a read of the 1971 comic, then show the strength and guile of Spider-Man and Hulk from the early eighties, perhaps Dallas can revel in NFL glory once again.
Sours: https://insidethestar.com/the-dallas-cowboys-in-comic-books/
There's nothing fancy or pretty about them, but the Comic Cowboys are as much a Mobile Mardi Gras icon as Folly and Death or Cain's Merry Widows.

The Cowboys' parade is about as stripped-down as they get. First, the group's queen, Queen Little Eva, is always a guy in a dress. It's said that the group simply picks the burliest member it can find to be the queen that year.

Beyond the queen's float, there is a series of rather plain wagons or trailers (it's hard to call them floats), each with two plywood billboards, one at the front, one at the back. On each side of each billboard is painted a joke or humorous observation about some event in the news or sports or entertainment, local or national. It's all done, the group points out, according to the longstanding motto, "Without Malice."

All along the parade route, revelers stop, look up, read, then either laugh or groan.

The Comic Cowboys was founded in 1884 by Dave Levi, a Mobile store owner who had also been a stage actor and comedian. According to historian Julian "Judy" Rayford, Levi WAS the Comic Cowboys for many years. He'd pull up with his humorous, witty floats on Fat Tuesday and simply pick young men from the crowd to ride aboard.

This year, of course, the Cowboys will roll on Mardi Gras Day, February 25, after the Knights of Revelry and King Felix III.

To see the Mask's exclusive photo album of the 2020 Comic Cowboys parade, place your cursor on the image below and click on the arrows.

To see the Mask's exclusive HD video of that parade, click HERE.

Sours: http://www.mobilemask.com/comic.html
The fallout from the Comic Cowboys' Fat Tuesday parade continued Wednesday as Mobile City Councilman Joel Daves announced that he recently quit the group after being a 20-year member.
Daves, who represents the council's District 5, said he was not a participant in this year's parade and had been out of town during Mardi Gras. But he said he had "heard from the citizens" who were upset with this year's parade displays, and he chose to cut his ties with the secretive krewe.
"I decided that being a member of the Comic Cowboys and being on the City Council were inconsistent with each other so I resigned," said Daves, one day after Mayor Sandy Stimpson told the local media that he had quit the group after a four-year affiliation.
Daves said, "The mayor made his decision. I made my decision. They were two separate decisions."
The 133-year-old Mardi Gras krewe parades each year to the motto "Without Malice" while rolling out floats that display placards with satirical barbs typically aimed at political figures and public issues.
But this year's parade has come under scrutiny as a growing chorus of critics said that many of the placards overtly disparaged blacks and women and belittled the city of Prichard.
Among the most talked-about displays during the 2017 parade was a sign showing a black man running with a TV, accompanied with the saying, "BLACK LIVES MATTER DEMANDS JUSTICE But is seems it will settle for BIG SCREEN TVs."
Another sign referred to an incident in which Councilman C.J. Small was shot during a robbery while traveling in Africa. The message advised that it would have been cheaper to stay home and get shot in Mobile.
Another sign suggested that President Donald Trump's African American outreach could be a pledge to "Make America Mo' Great Again."
As for the financially ailing, predominantly black city of Prichard, it was targeted more than once, with the Cowboys referring to it as "Prichchitt" and lampooning it as a war zone.
An array of white political figures received skewering as well, such as Trump, Gov. Robert Bentley and Attorney General Jeff Sessions, who was shown cutting out Klan-style robes for the Supreme Court.
A representative with the Comic Cowboys said Wednesday, "We did everything without malice. There was no racial intent or racial motivation whatsoever."
Council members, during Tuesday's meeting, felt otherwise. Though each was critical of the displays, they seemed to uniformly agree that there was little they could do to censor or banish the Comic Cowboys without running afoul of First Amendment provisions.
Daves said during Tuesday's meeting that the parade displays were "in poor taste." He did not mention his membership in the Cowboys.
Daves said at the meeting, "Whenever a First Amendment issue comes up, really any constitutional right comes up, the quickest way to take away your own constitutional rights is to persuade government to take away someone else's constitutional rights. Those rights were passed down to us at great costs."
Stimpson revealed his membership with the Comic Cowboys during media interviews immediately after the council meeting.
Stimpson's disclosure caught some of the council members off-guard. For example, Small said, "Yes, I was surprised not only for personal reasons, but because of the ugly connotations about Mobile. Mardi Gras is the biggest economic generator for our city. Visitors from all over the country were in the city. They saw the ugliness."
Small said that it's "a sad commentary on our city when our leadership was aware of this and apparently had prior knowledge of it. We should not have any secret societies in our city who speak ill of our city ... and (have) leadership condone it."
Stimpson has since suggested the Comic Cowboys issue an apology.
Councilman Fred Richardson, who wrote a letter to the Comic Cowboys requesting they refrain from displays that victimize women and make light of gun violence, said,  "I got involved after I received countless emails and texts from citizens expressing indignation over signs displayed by the Cowboys on Fat Tuesday."
He continued, "First, I sought to find out if we had legal grounds to challenge depictions on their signs. The answer was 'No.' Then I wrote them a letter expressing my indignation and appealed for them to do better next year."
Mari Ponder, president of the South Alabama League of Student Voters, said she was also surprised about Stimpson's affiliation with the Comic Cowboys. Ponder was among those who spoke publicly during Tuesday's meeting and criticized this year's parade as racist and embarrassing for Mobile.
"I'm glad he stepped down the day after Mardi Gras," said Ponder. "I'm glad he did that."
But she has more questions for the mayor - why did he wait until after Mardi Gras to resign?
Stimpson, who has himself been lampooned by the Comic Cowboys, said he felt the displays during this year's edition of the parade hurt Mobile's efforts to create "One Mobile," which has been the mayor's slogan since his 2013 campaign for office.
"It just impacted me in a different way," Stimpson said to the media about his reaction to this year's parade.
In a statement issued later by the mayor's office, he said: "Like all elected officials, I must respect the right of our citizens to peaceably assemble and exercise their right to free speech. But I do not condone divisive or discriminatory language. I have also spoken with the leadership of the Comic Cowboys and shared my concerns with them. My goal going forward is to make sure they have less and less material for their satire."
Ponder said the mayor could've done more. Stimpson told a local TV news station that he first saw the displays on the Saturday before Fat Tuesday during a Comic Cowboys party, but wasn't sure which ones would roll during the parade.
"I would think that if saw some of them that were awful, he could've said, 'hey, why are we using this sign?'" Ponder said. "I'm glad to see people are speaking up about all of this and making a difference."
Sours: https://www.al.com/news/mobile/2017/03/fallout_from_comic_cowboys_par.html
2017 comic cowboys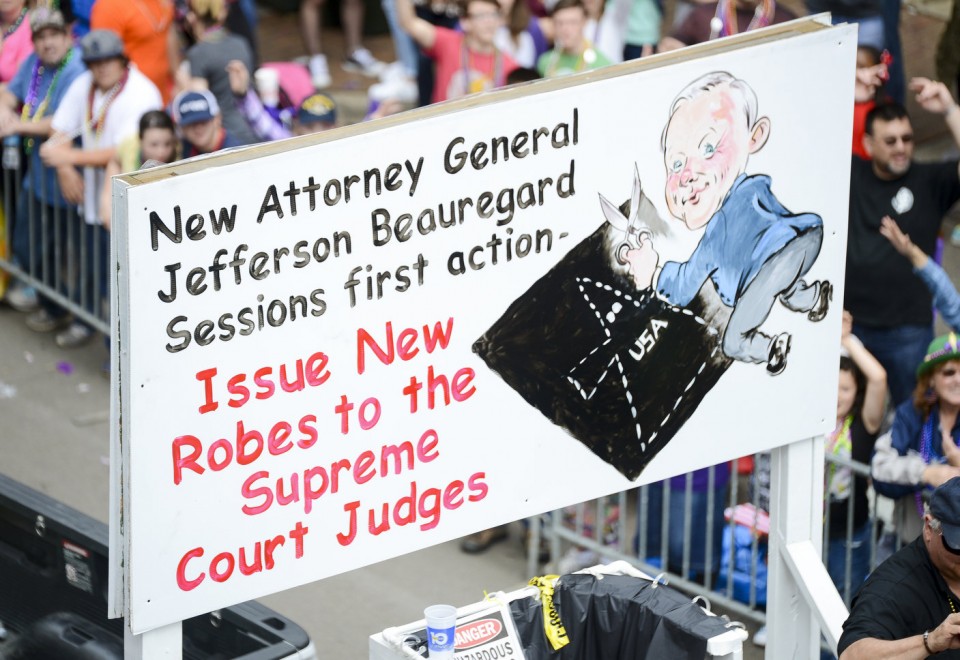 Comic Cowboys satirize Attorney General Jeff Sessions and the KKK
By Glynn Wilson –
MOBILE, Ala. — Some people in Mobile like to brag that Alabama's port city held the first Mardi Gras celebration in 1703 and the first formally organized Mardi Gras parade in the United States in 1830.
But there is little doubt that it was New Orleans that made Mardi Gras world famous, and it is a far more culturally inclusive affair with more artistic sophistication.
When I lived and worked in New Orleans from 2000-2004, I found that nearly everybody in the city was somehow fully involved in Mardi Gras. For the past three years spending time in Mobile, for many residents it just seems like more of a traffic hazard to be avoided.
For tourists looking for the most raucous and humorous of Mardi Gras events, New Orleans has its Krewe Du Vieux, noted for wild satire, adult themes and political comedy, as well as for showcasing some of the best brass and jazz bands in the Crescent City.
The closest equivalent in Mobile is the Comic Cowboys krewe, which has become a lightening rod for criticism for it's sometimes tasteless, racist floats and signs, sometimes giving the city itself something of a "black eye."
While some of their satirical fare this year came close to hitting the mark making fun of President Donald Trump, Attorney General Jeff Sessions and Alabama Governor Robert Bentley, some of their attempts at humor seemed downright juvenile, tasteless and racist.
So much so that Mobile City Council member Fred Richardson is calling for the city's attorney to investigate the Comic Cowboys' parade practices.
While it is not clear what, if anything, the city can officially do about it, since the First Amendment protects all kinds of speech, even racist speech, the subject is scheduled to come up at the city council meeting Tuesday March 7, and some offended parties are planning to show up in mass to protest.
Richardson says his office received numerous complaints about this year's parade, so he wrote a letter and plans to take it up at Tuesday's meeting.
"We at the city received many complaints from our citizens," Richardson's letter reads in part. "They want to know, what is the city going to do about it. Well, we certainly can do something if any city laws were violated or if at least five council members agree on some sort of amendment to existing laws."
Some of the most controversial signs in the Comic Cowboys parade targeted Mobile City Council Member C.J. Small, the city of Prichard and the Black Lives Matter movement.
Tim Hollis signed up to speak at the upcoming city council meeting about the parade. He wants the Comic Cowboys to be held accountable.
"A lot of tourists were here in the city and they were baffled by what they were seeing," Hollis said, "I want to to ask them (council members) if there's any kind of carnival advisory board is in place, and if there isn't, can there be one instated?"
In coverage by the local CBS affiliate television news station WKRG News 5, the Cowboys' signs were described as displaying "jarring observations about life and politics on the Gulf Coast — some funny, some offensive, some falling in a grey area of both … some think the Cowboys have gone too far this year with multiple signs serving up racist messages. Posts and photos of multiple signs went viral online, and News 5 inboxes received multiple concerns about the signs directed at Prichard and the African American community."
One sign targeted City Councilman C.J. Small, satirizing his trip to Africa last year where he got shot in the face. The sign read, "C.J. Why Africa? It's cheaper to get shot right here."
Small says the sign's message is far from fun and games.
"Could have got shot right here — that should be more of an embarrassment among the chief of police and and the mayor," Small said. "Because the mayor has stated he will have Mobile the 'safest and friendliest city' by 2020."
Small says while some signs may be offensive and blatantly racist, it's still free speech.
What do you think?
More Photos
Comic Cowboys make fun of City Councilman C.J. Small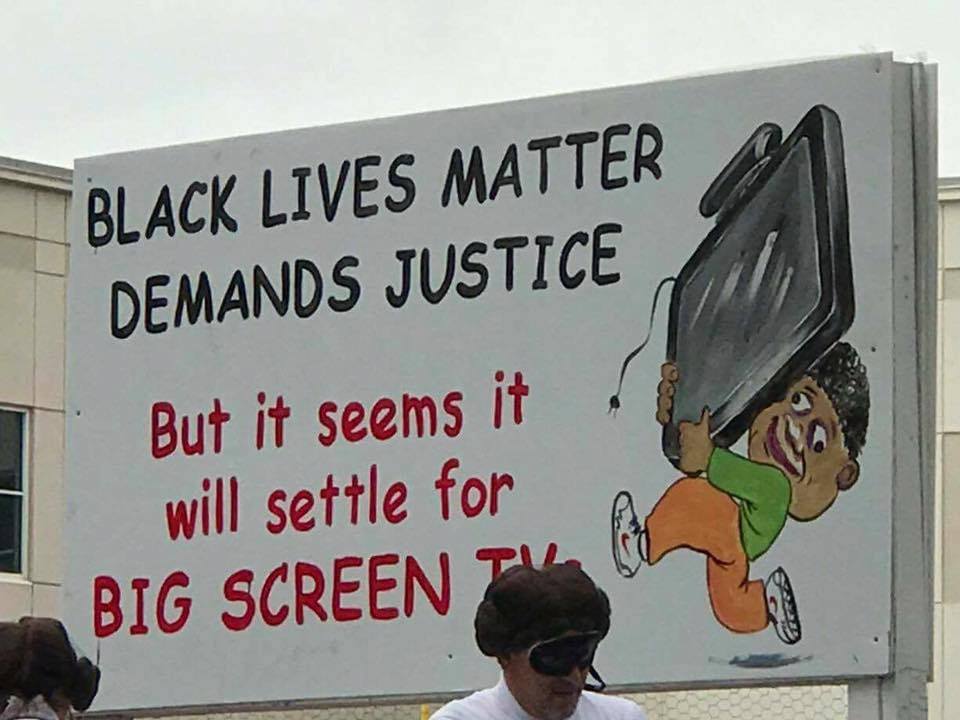 Comic Cowboys make fun of Black Lives Matter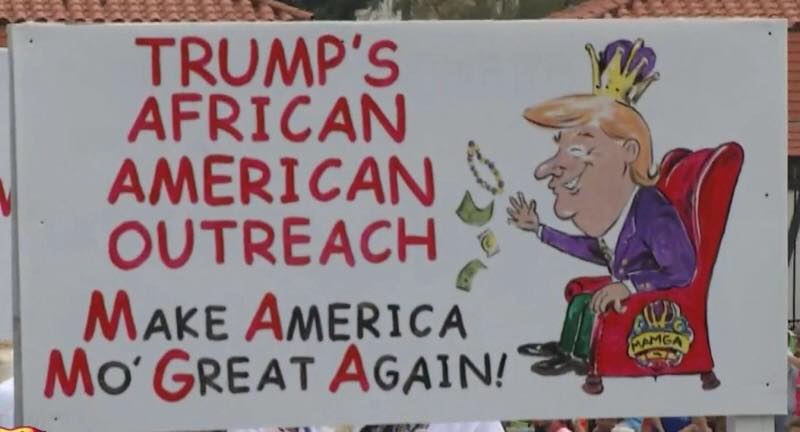 Comic Cowboys make fun of Trump's lack of support in the African American community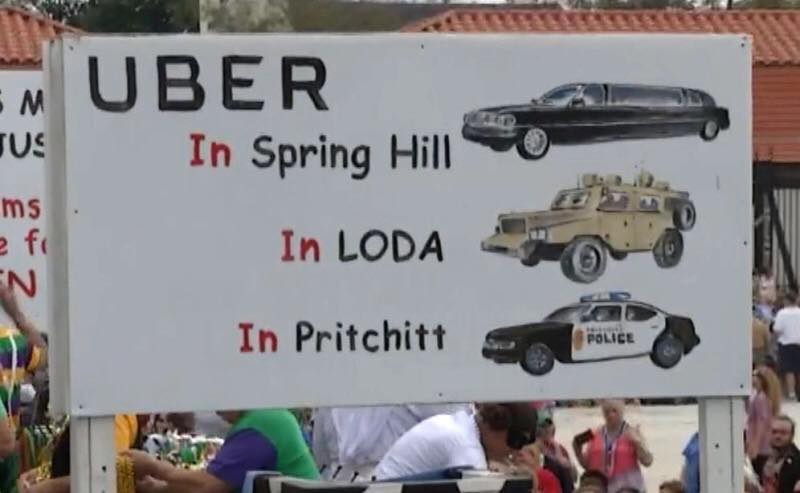 The Comic Cowboys may have gone too far in making fun of African Americans in Prichard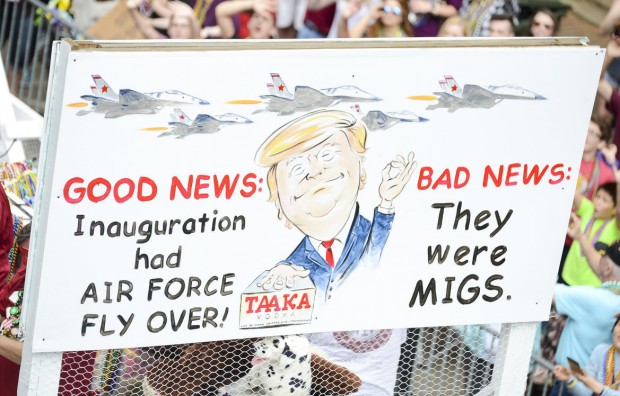 Comic Cowboys make fun of Trump's inauguration and Russian ties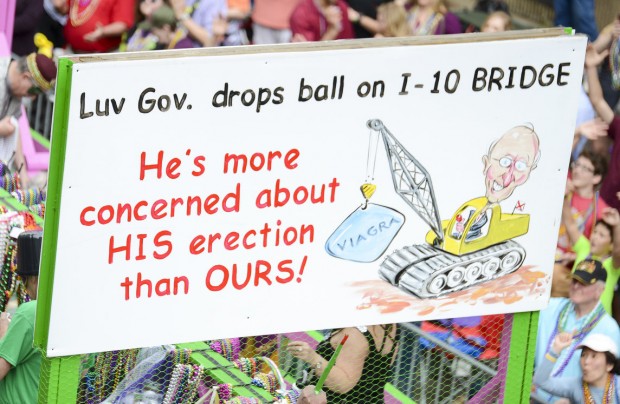 Comic Cowboys poke more fun at Alabama Governor Robert Bentley for his sex scandal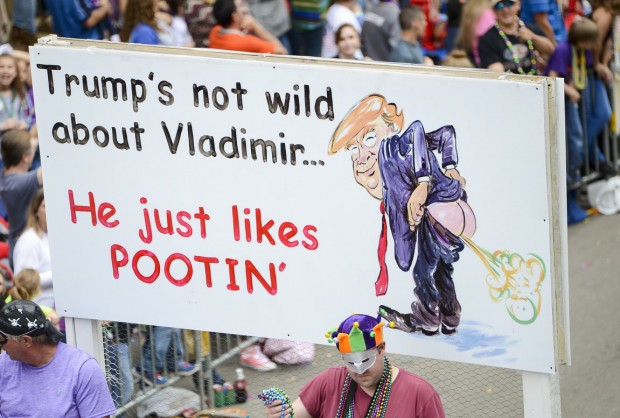 Comic Cowboys make fun of President Trump's Russian ties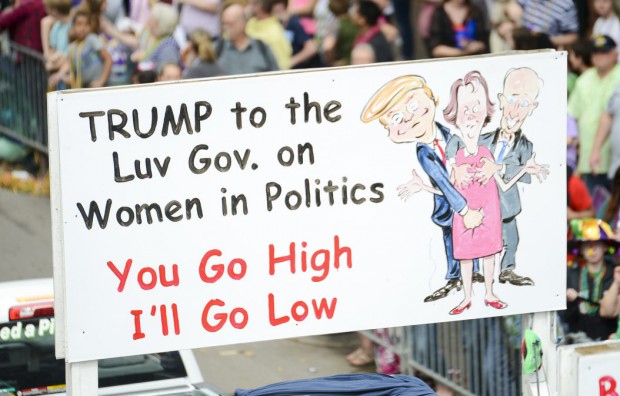 Comic Cowboys shine satirical light on Trump and Bentley sex scandals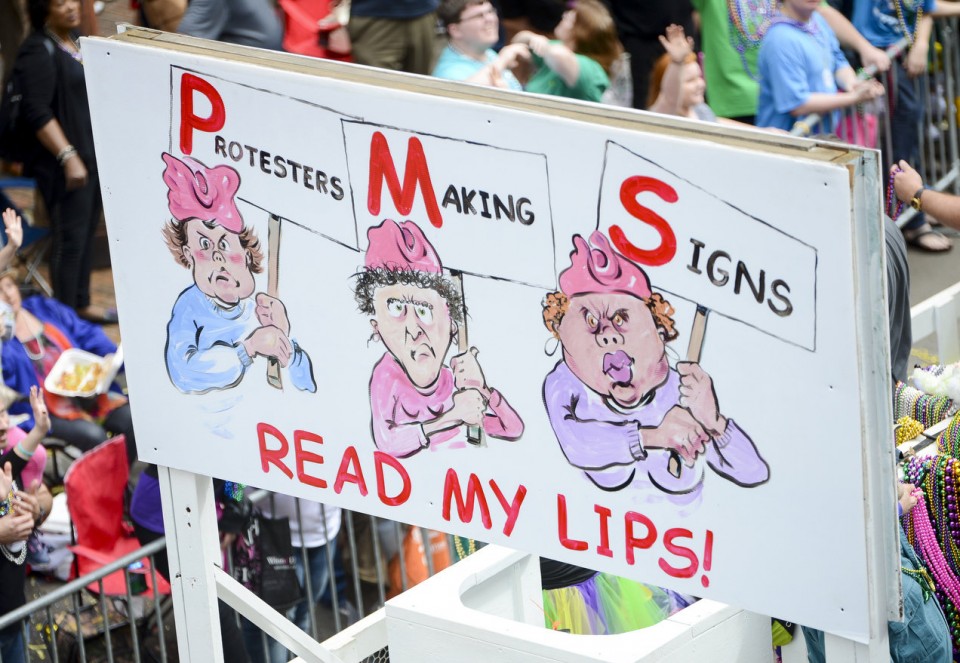 Comic Cowboys make fun of women protesters
Sours: https://www.newamericanjournal.net/2017/03/did-the-comic-cowboys-of-mobile-mardis-gras-go-too-far/
Comic Cowboys 2018
Controversial Mobile Mardi Gras krewe Comic Cowboys lampoon effort 'at about 80%' — Sources: Will be back at full force in 2019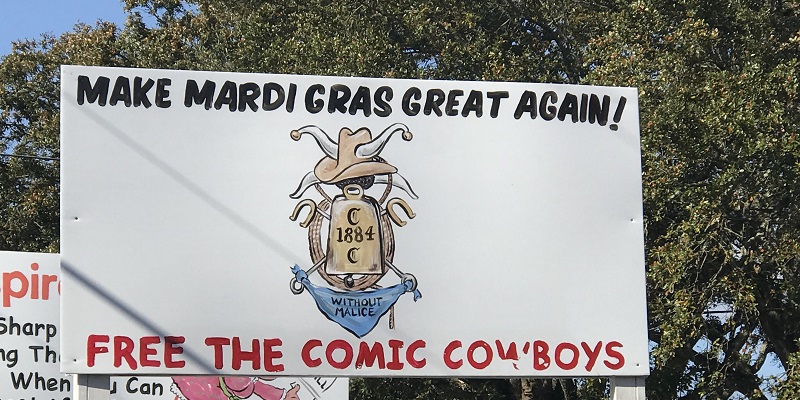 MOBILE — One of the biggest questions for revelers on Fat Tuesday was just how aggressive one of the Port City's oldest Mardi Gras krewes would be with their signage on the heels of a controversial 2017 effort.
After last year's Mardi Gras, critics had voiced their disapproval of the Comic Cowboys' float signage, and that is believed to be the reason for Mobile Mayor Sandy Stimpson and City Councilman Joel Daves leaving the organization.
This year marks the 134th anniversary for the mystic society, which long-time observers described to be a little softer than past years given the focus on the group after last year's spectacle that some claimed crossed racial lines.
"They were probably at about 80 percent this year," one reveler told Yellowhammer News.
However, sources close to the Comic Cowboys krewe told Yellowhammer News to expect them to be back at full strength for next Mardi Gras.
In case you were unable to attend, here's a round-up of the Comic Cowboys' signs on this Fat Tuesday, who seemed to spread the lampooning effort all around.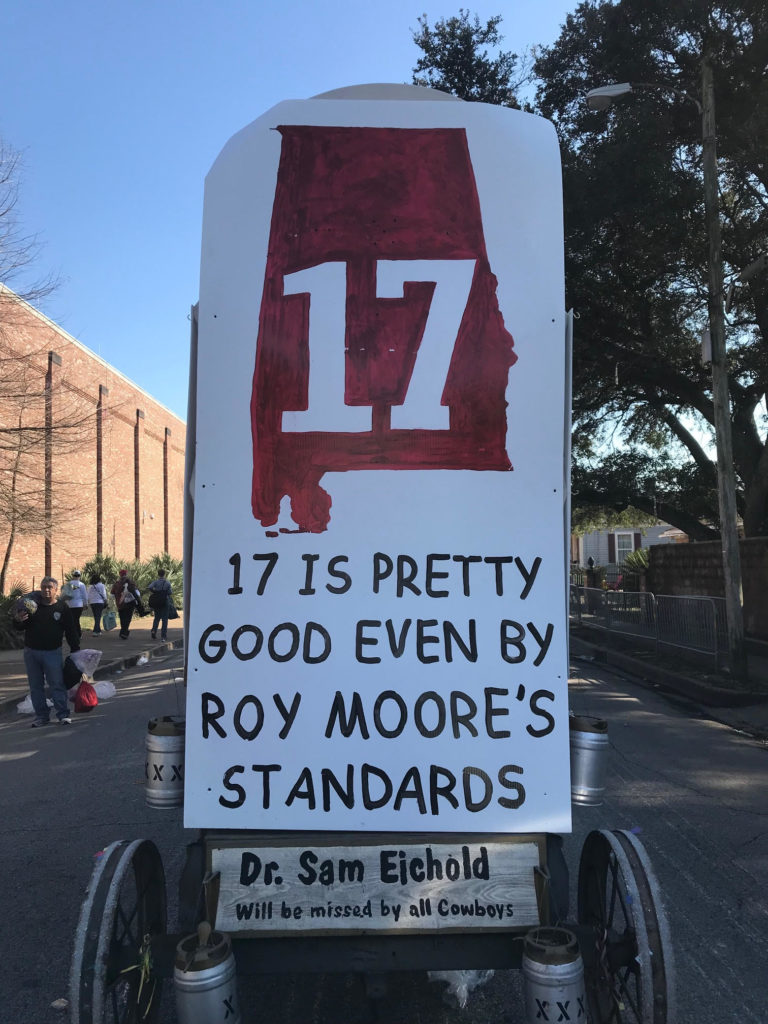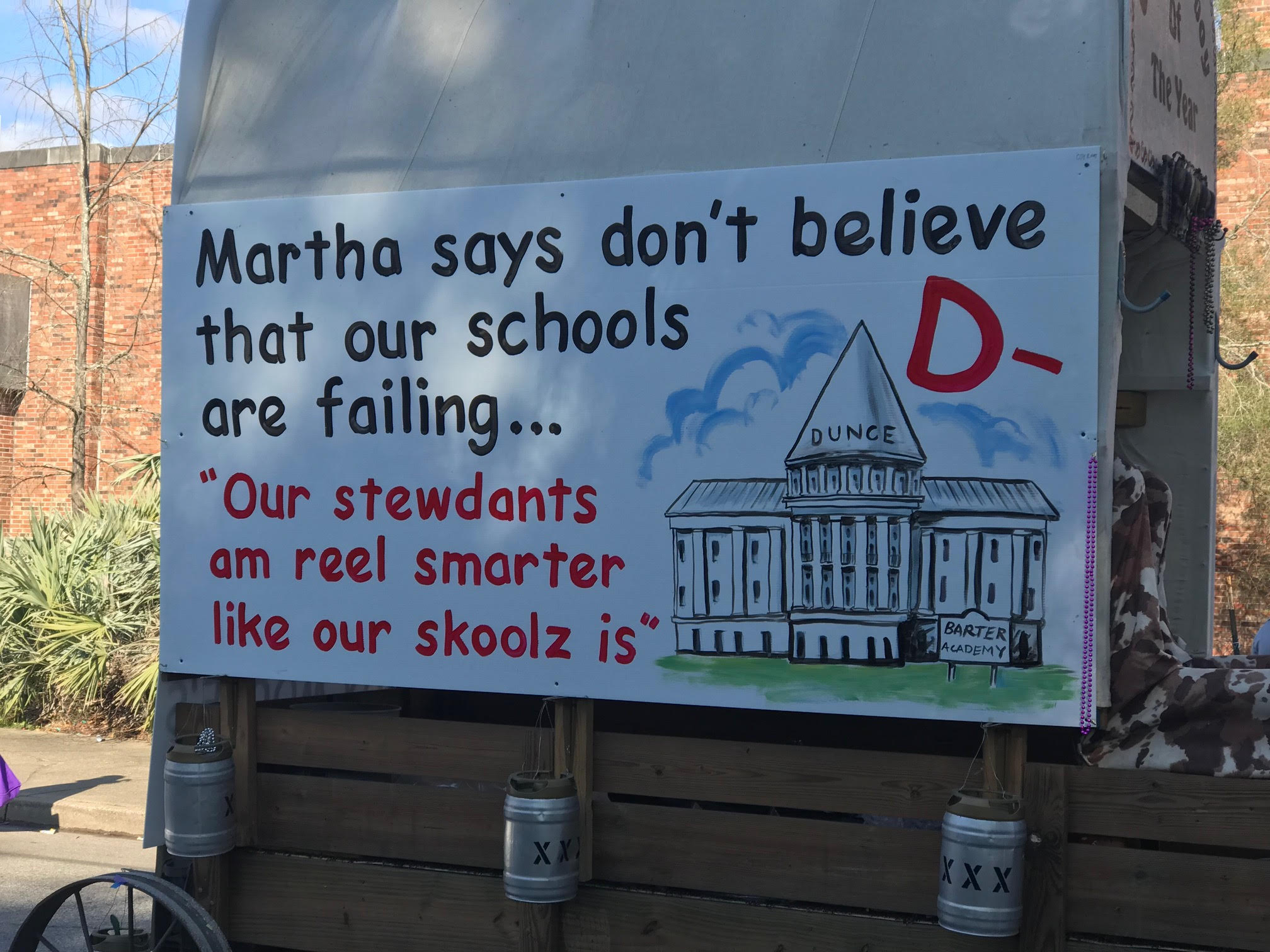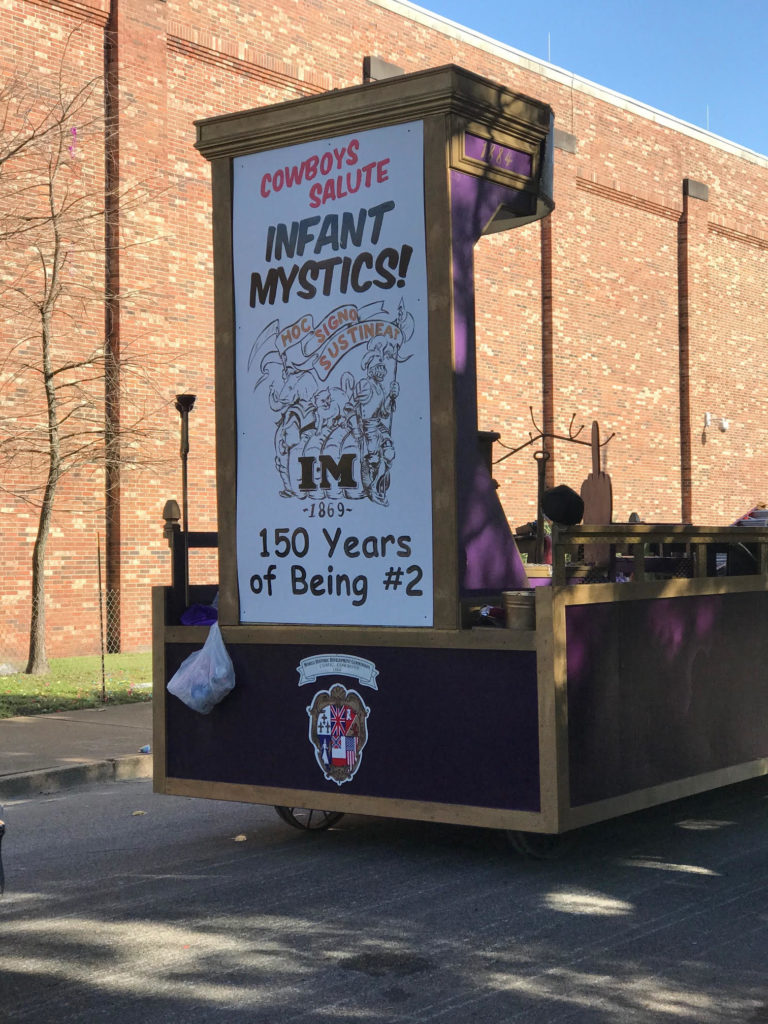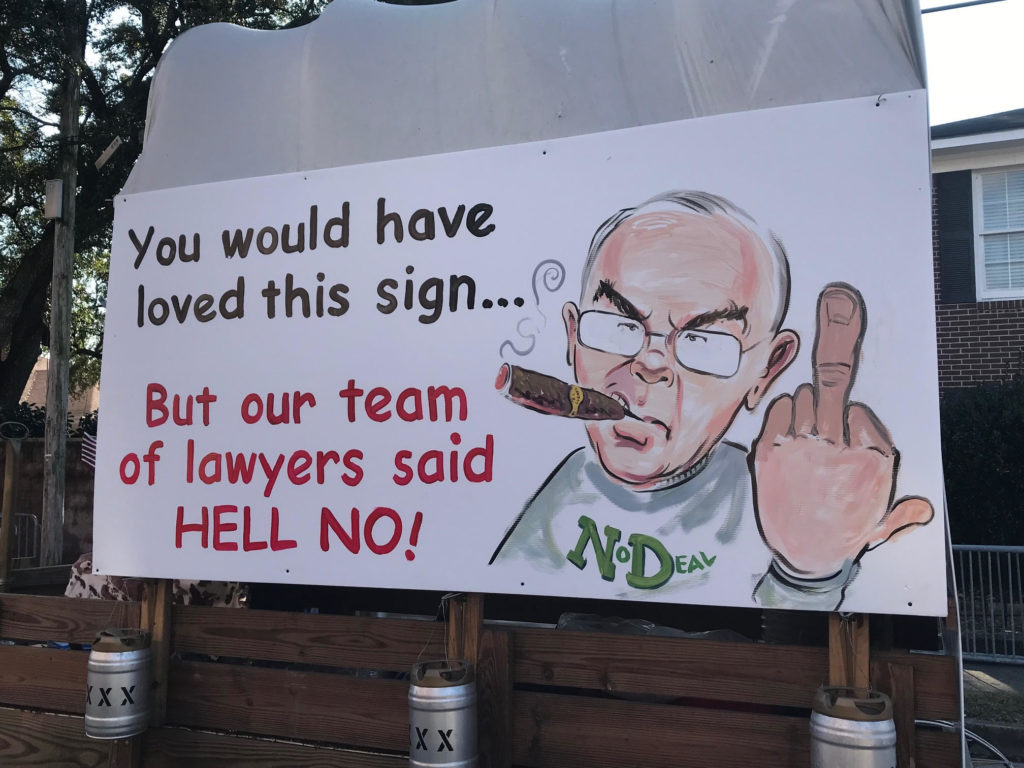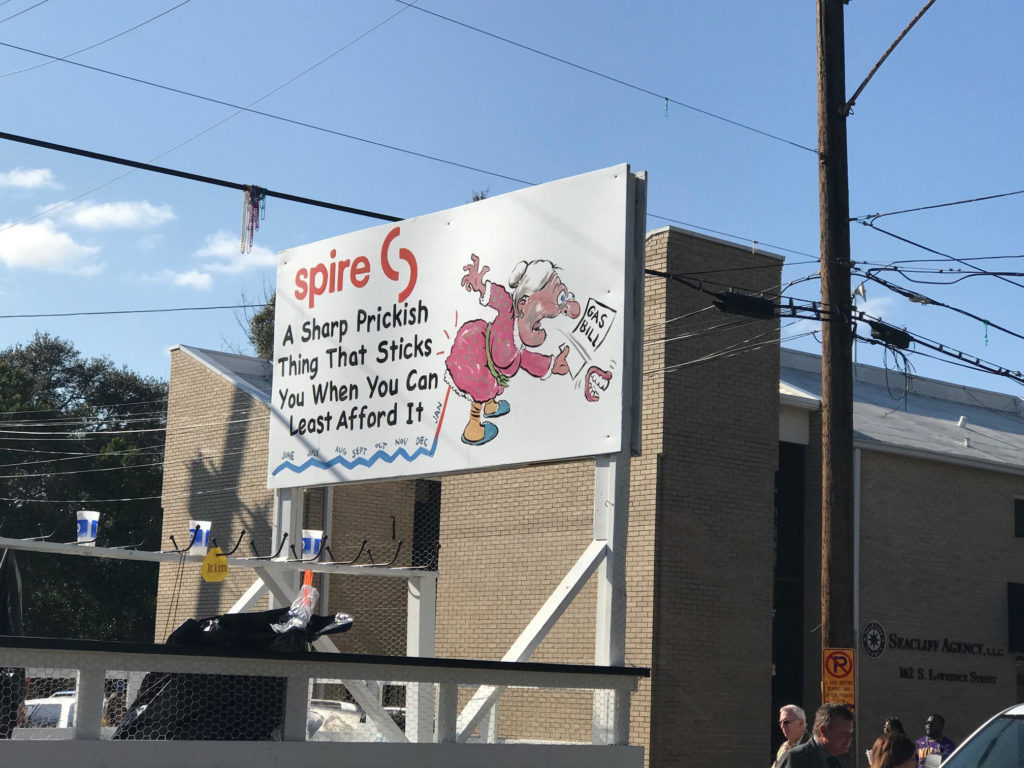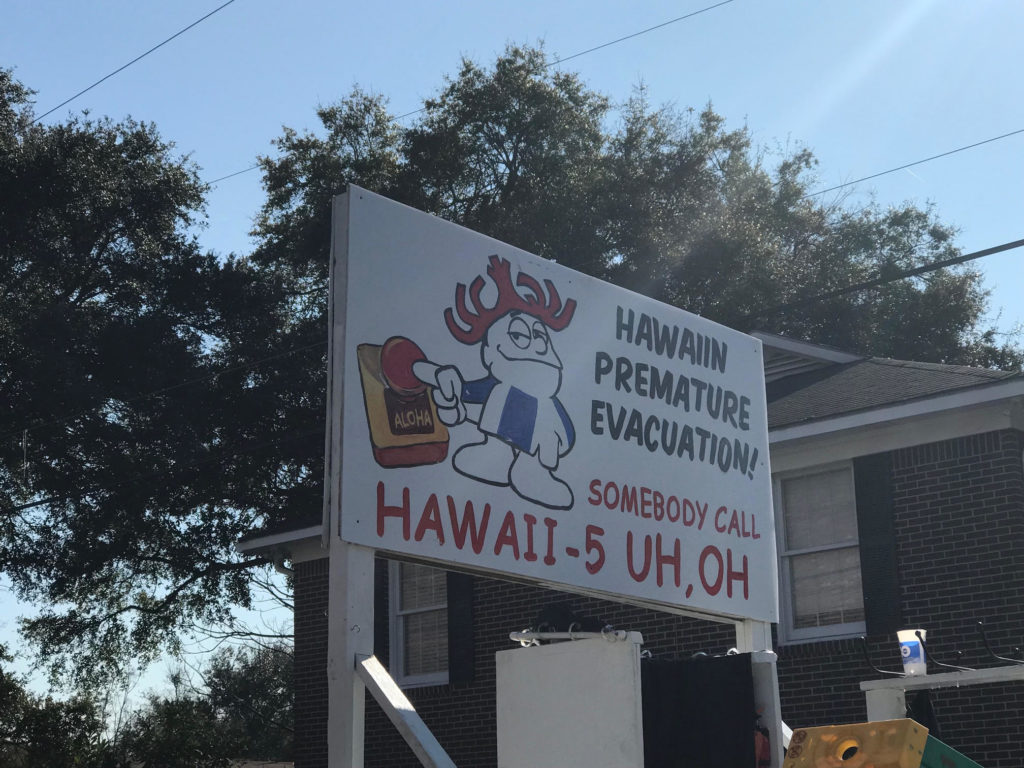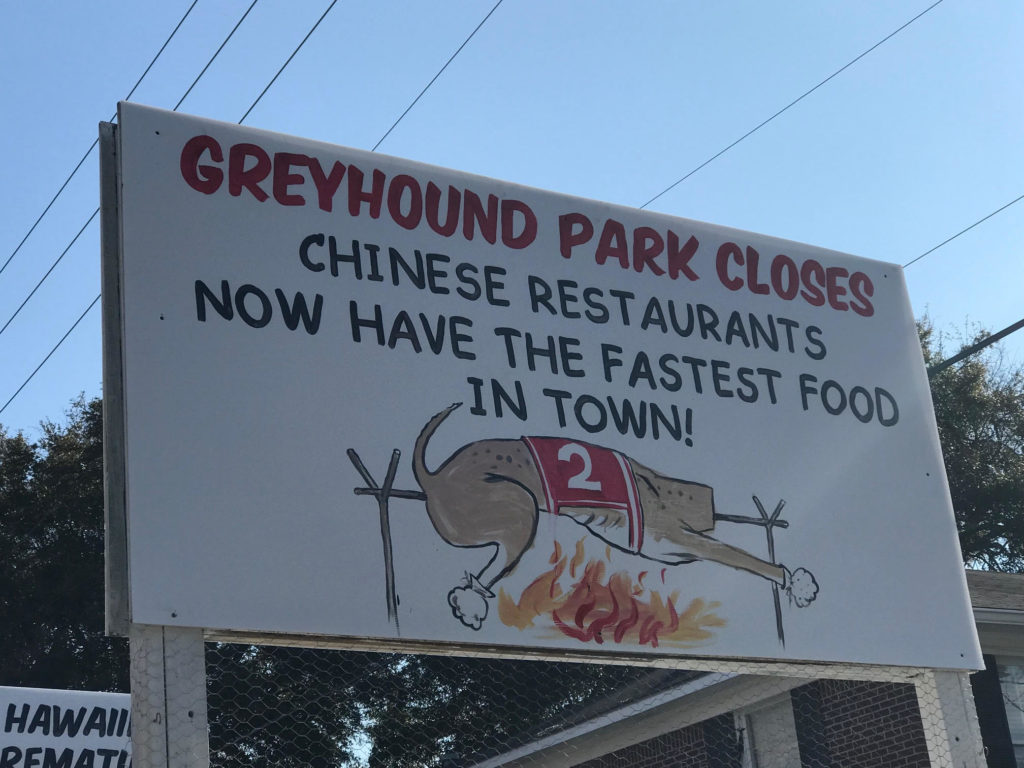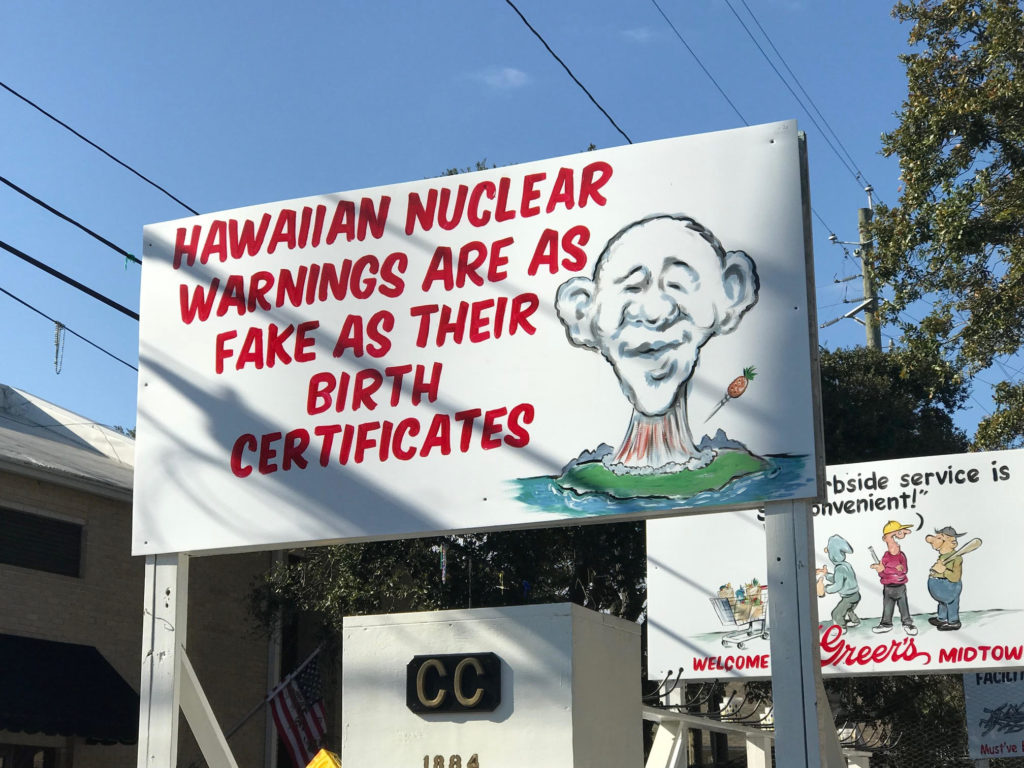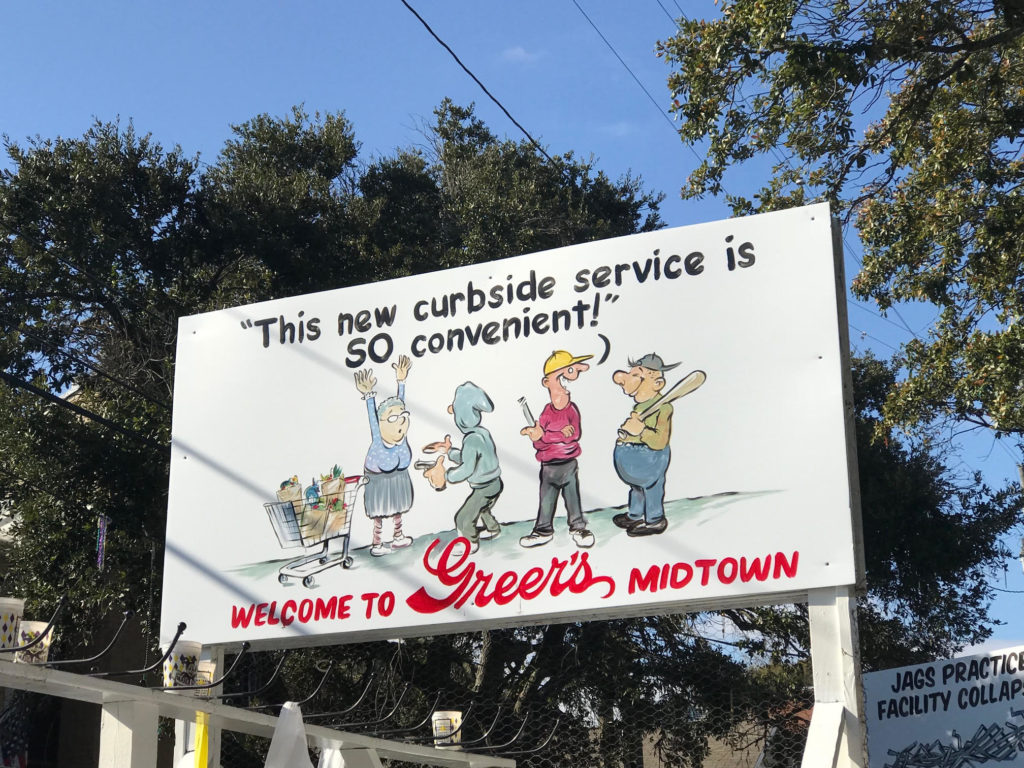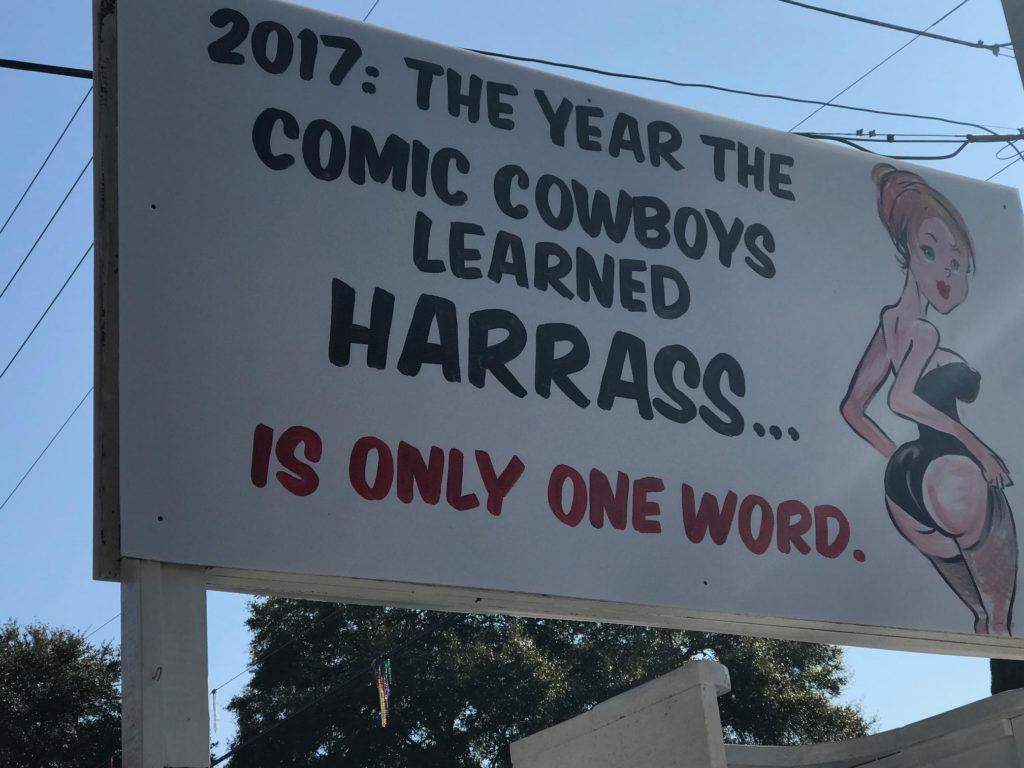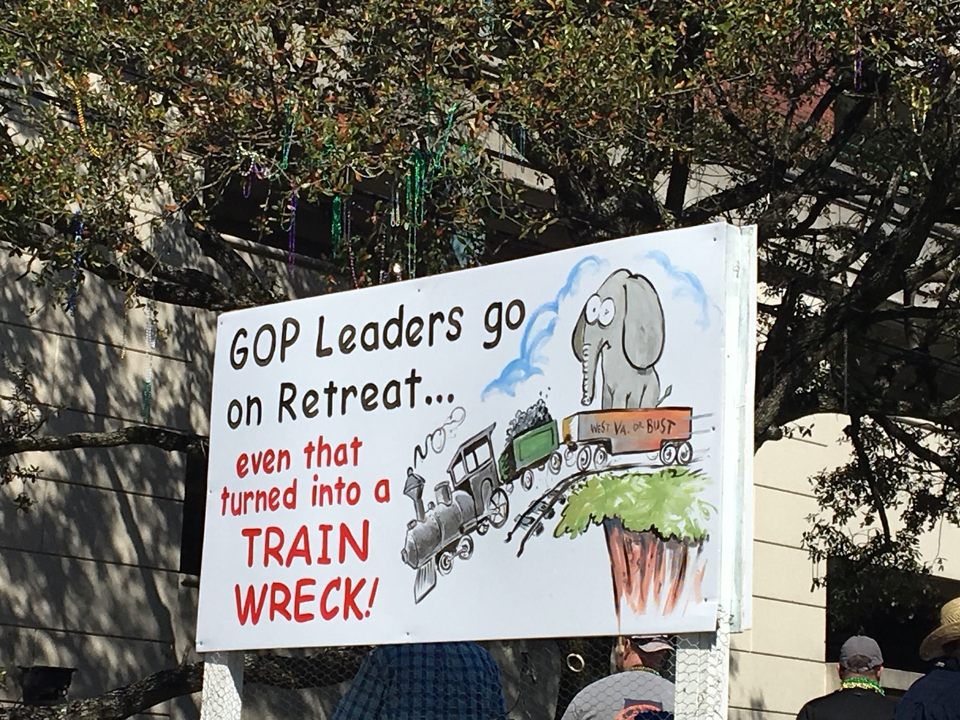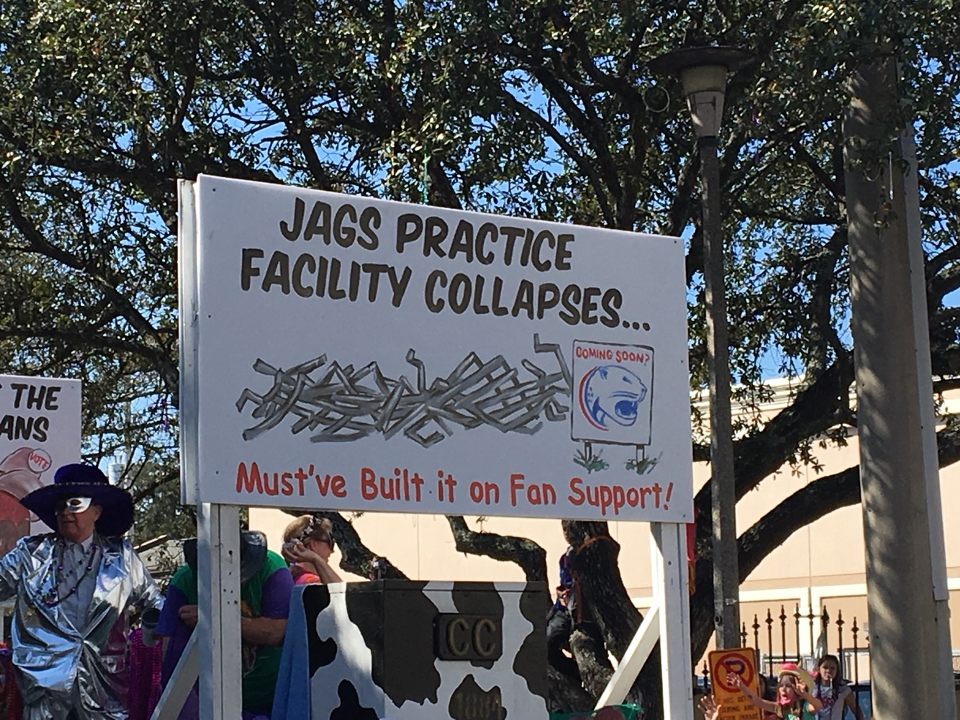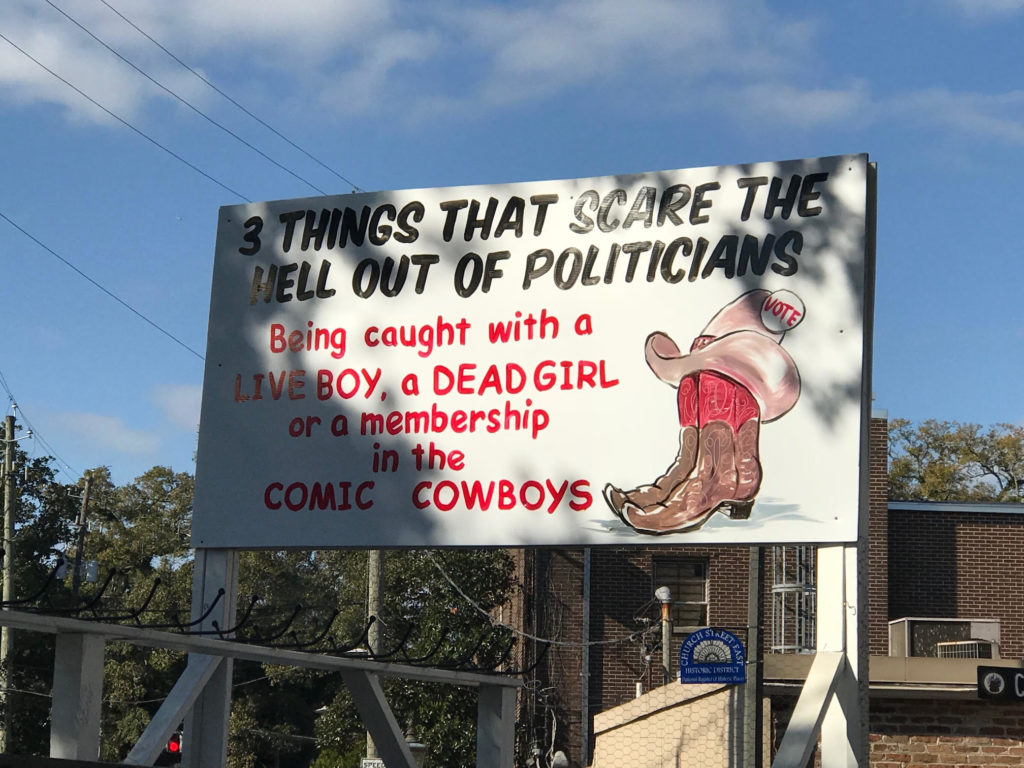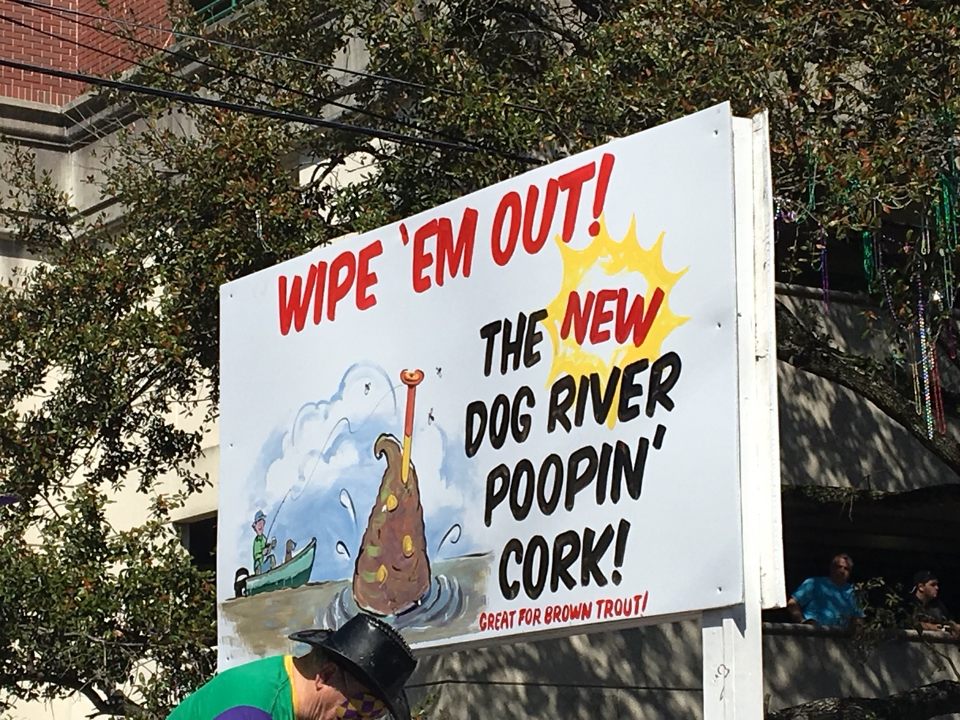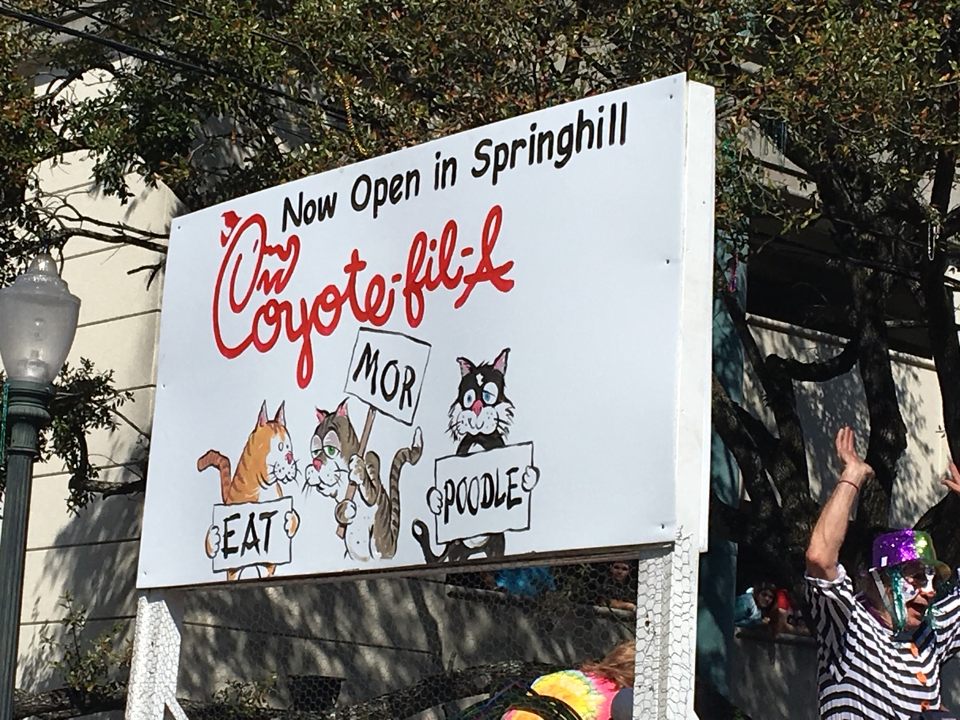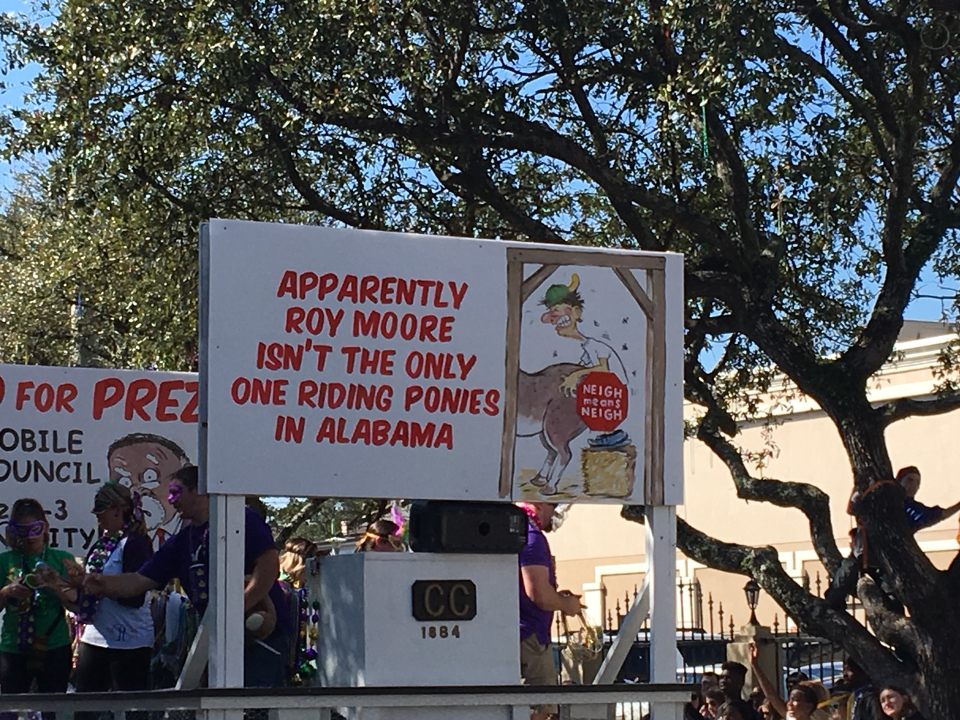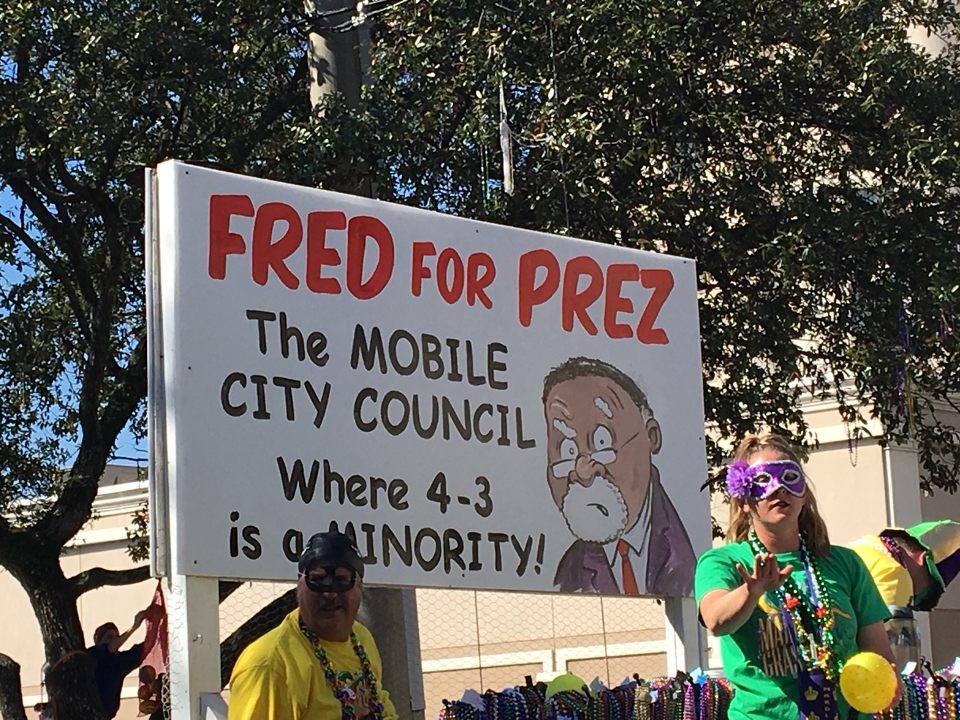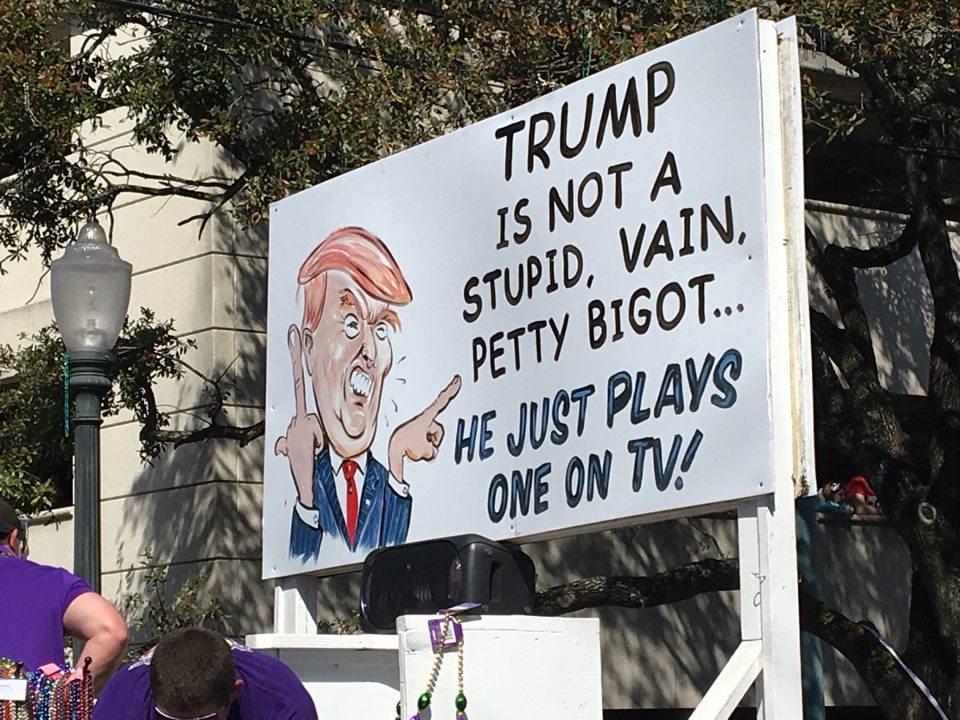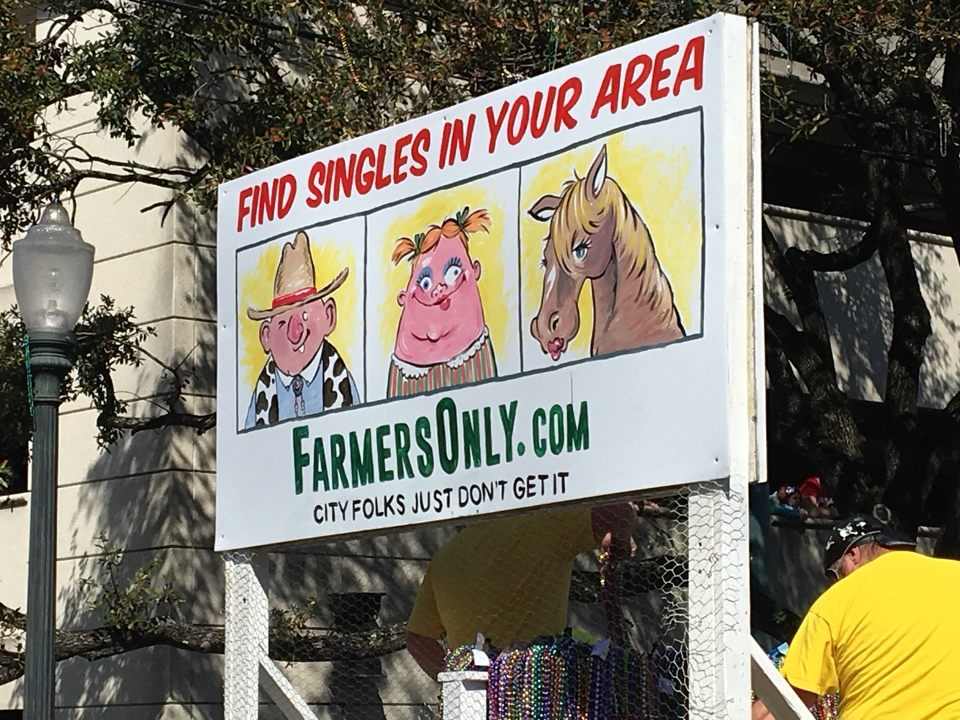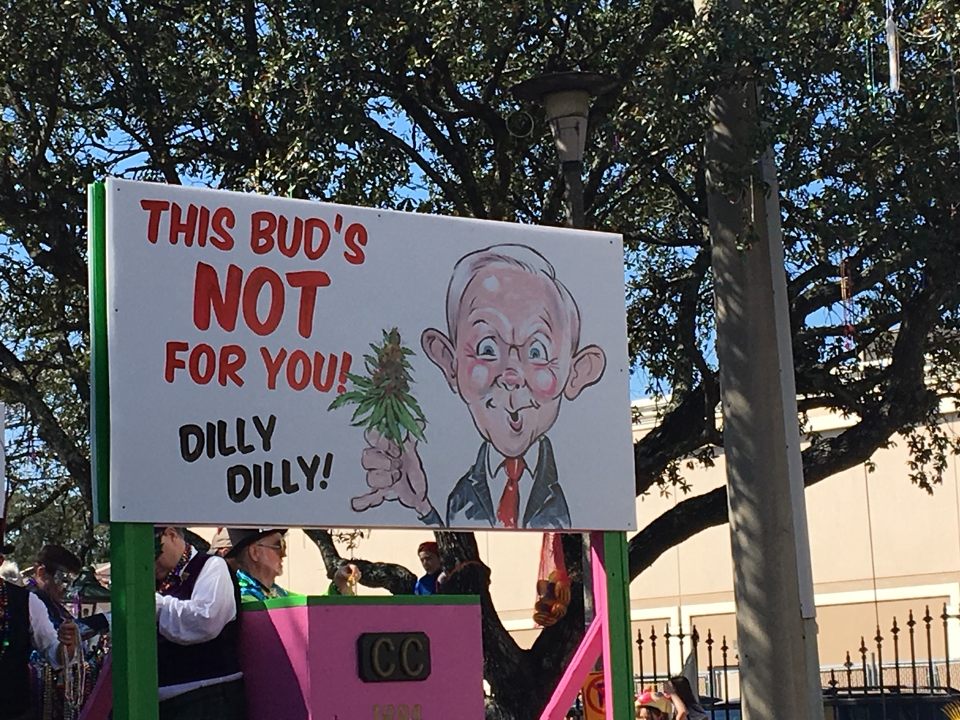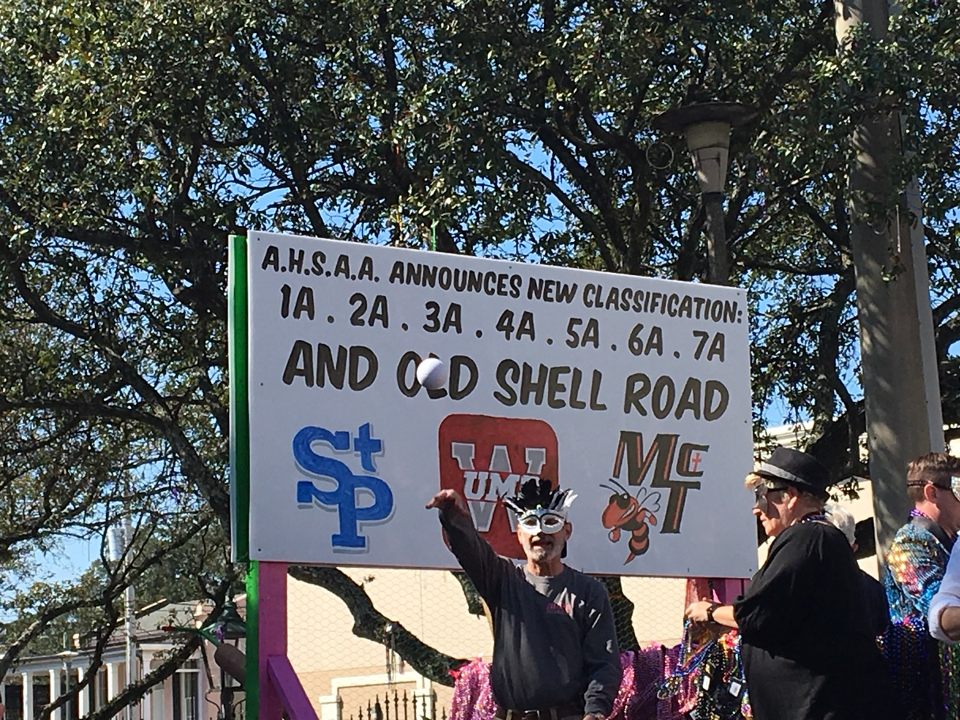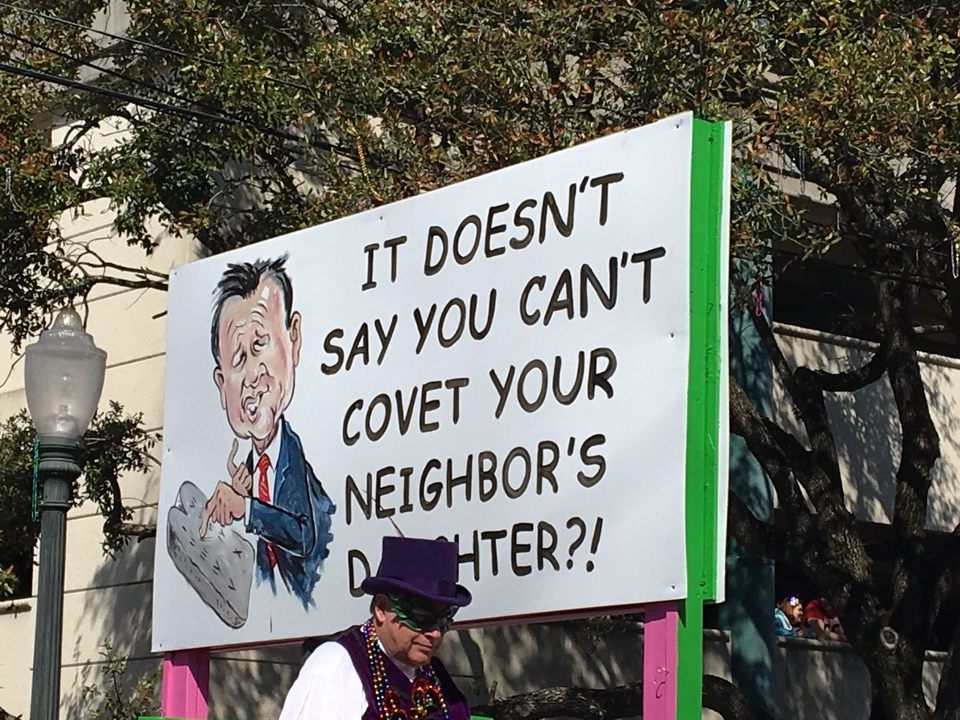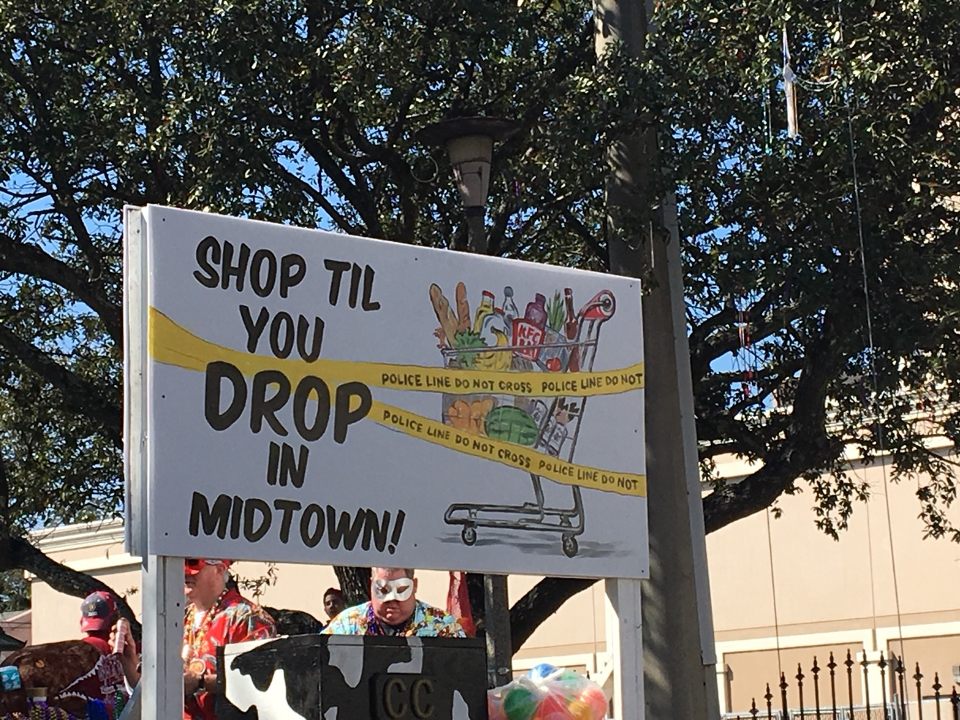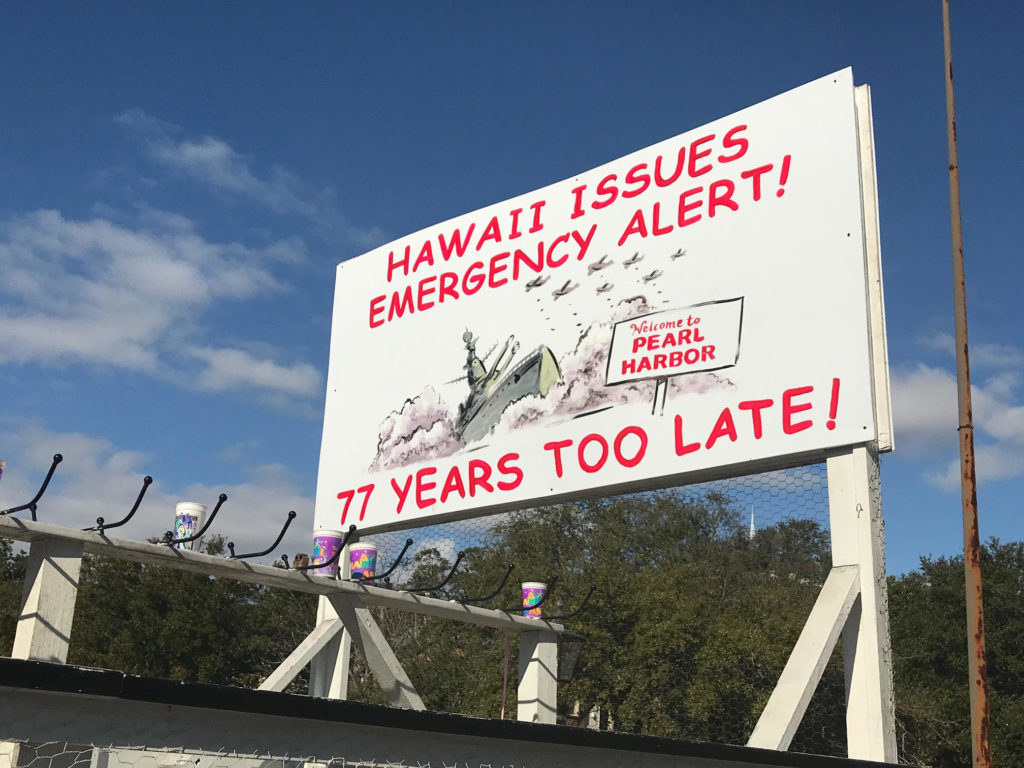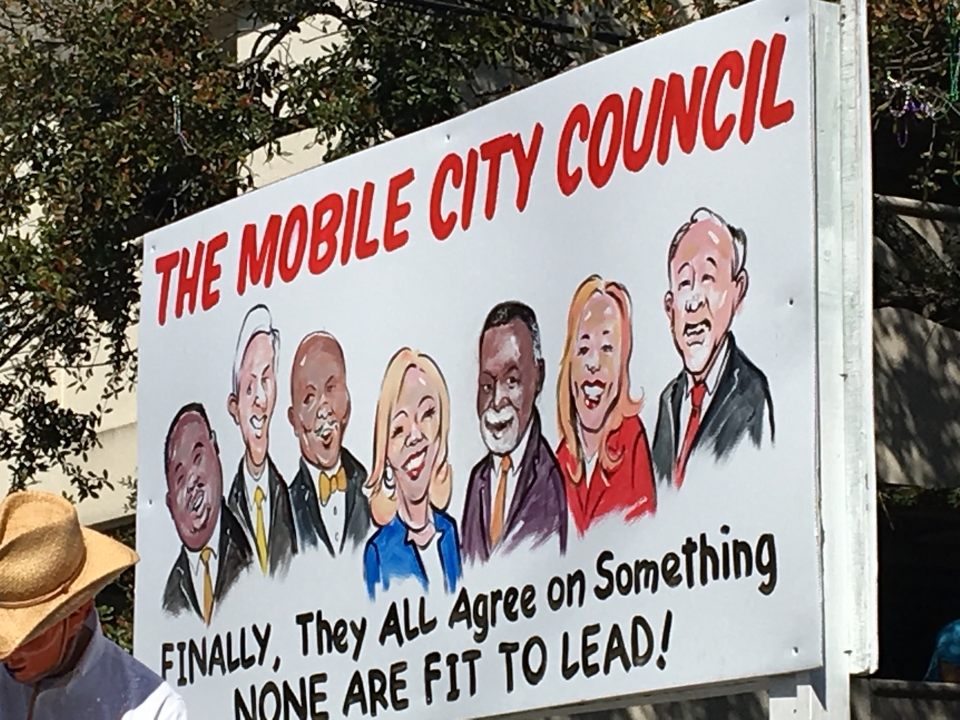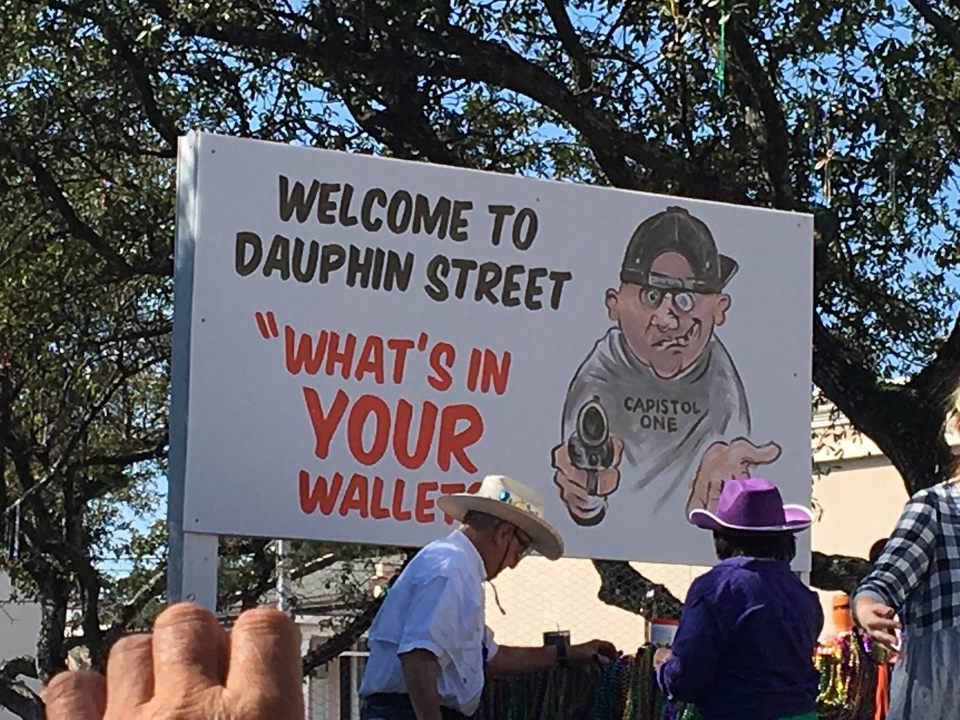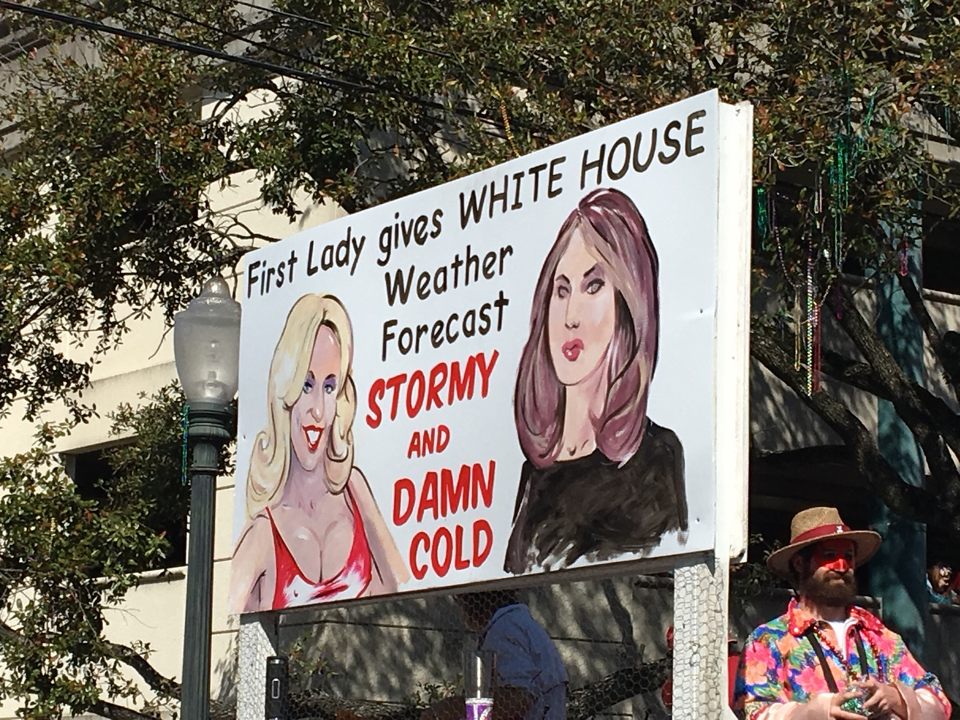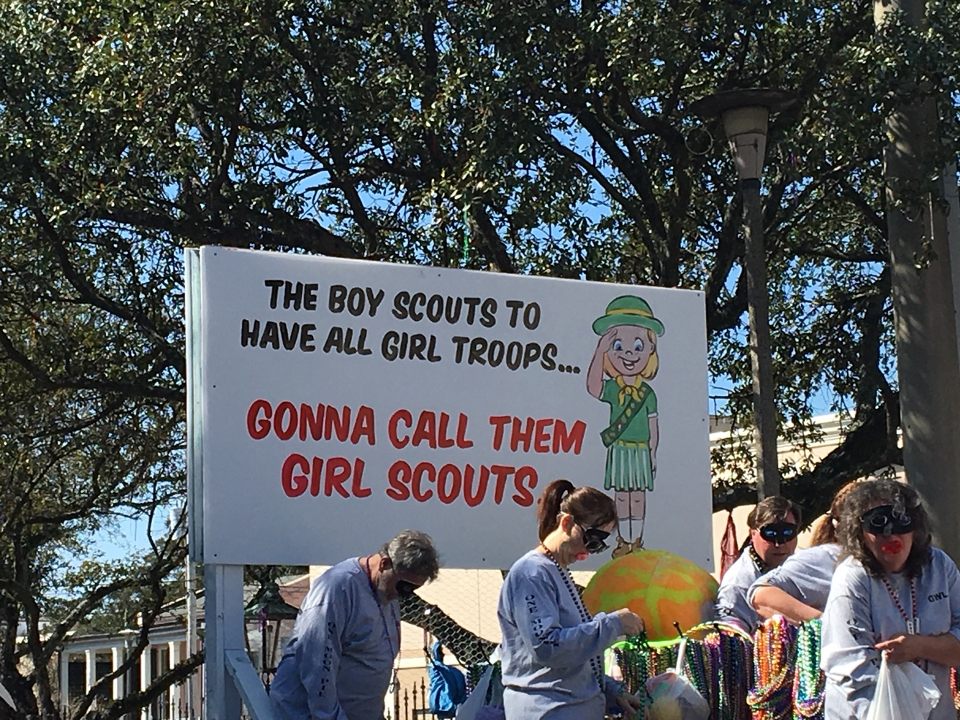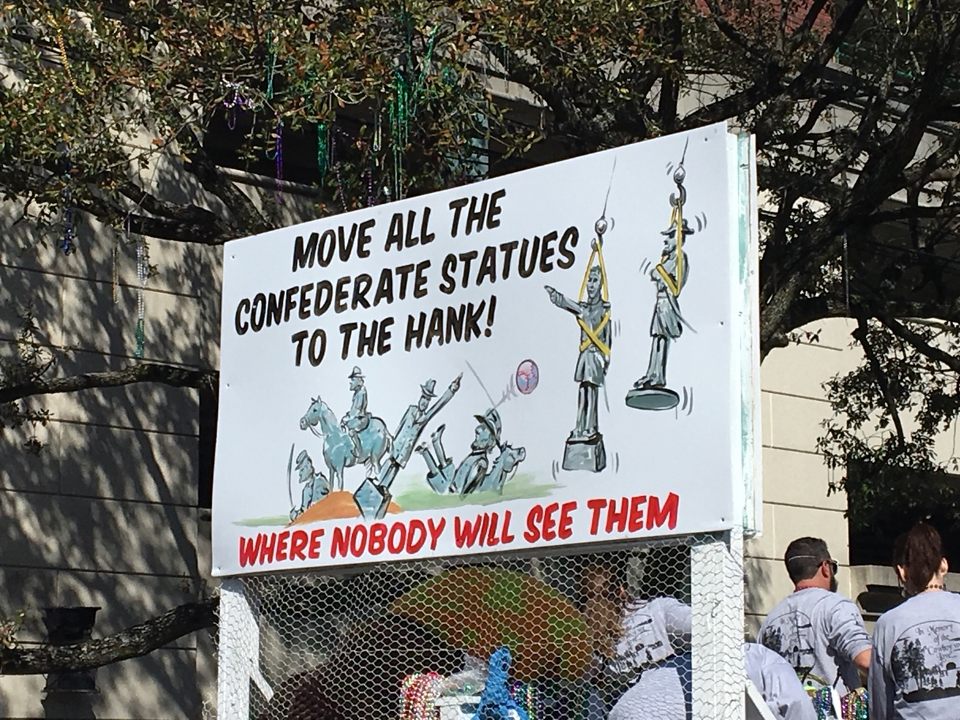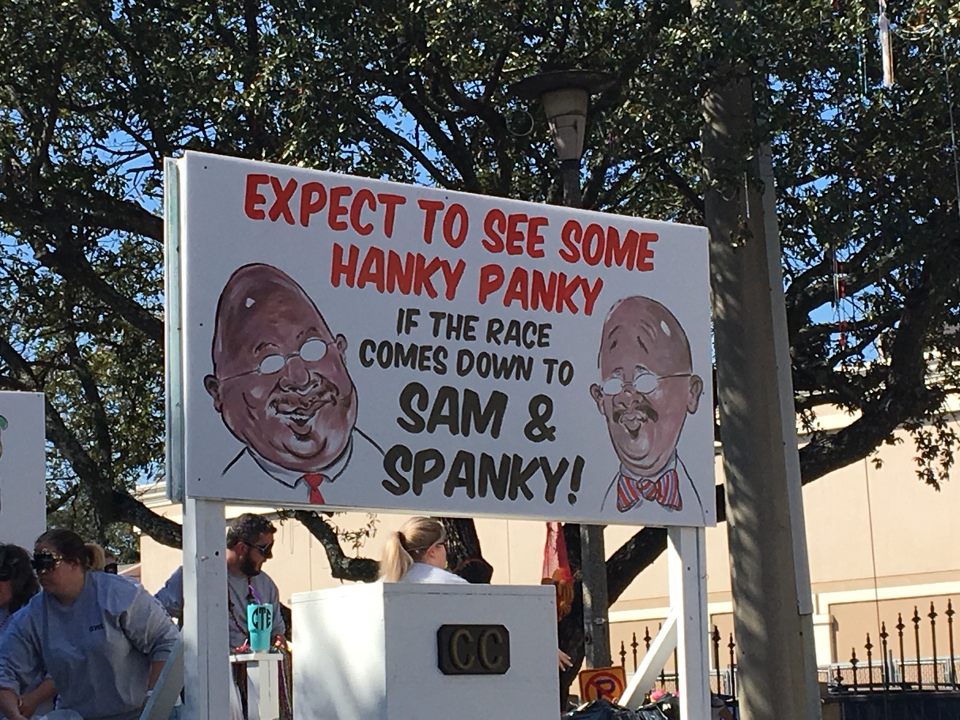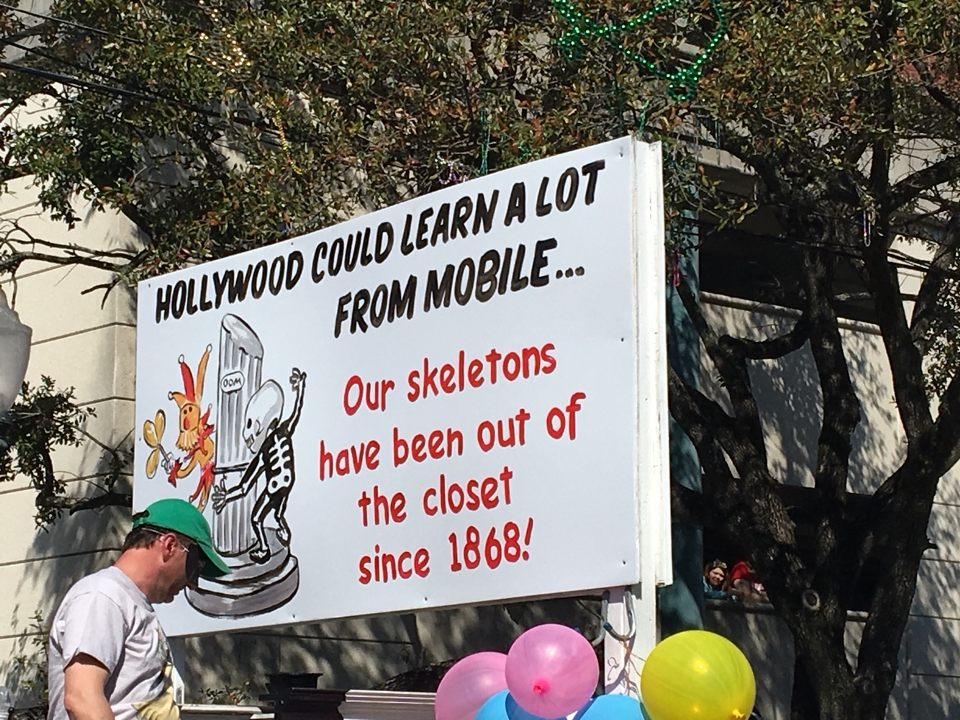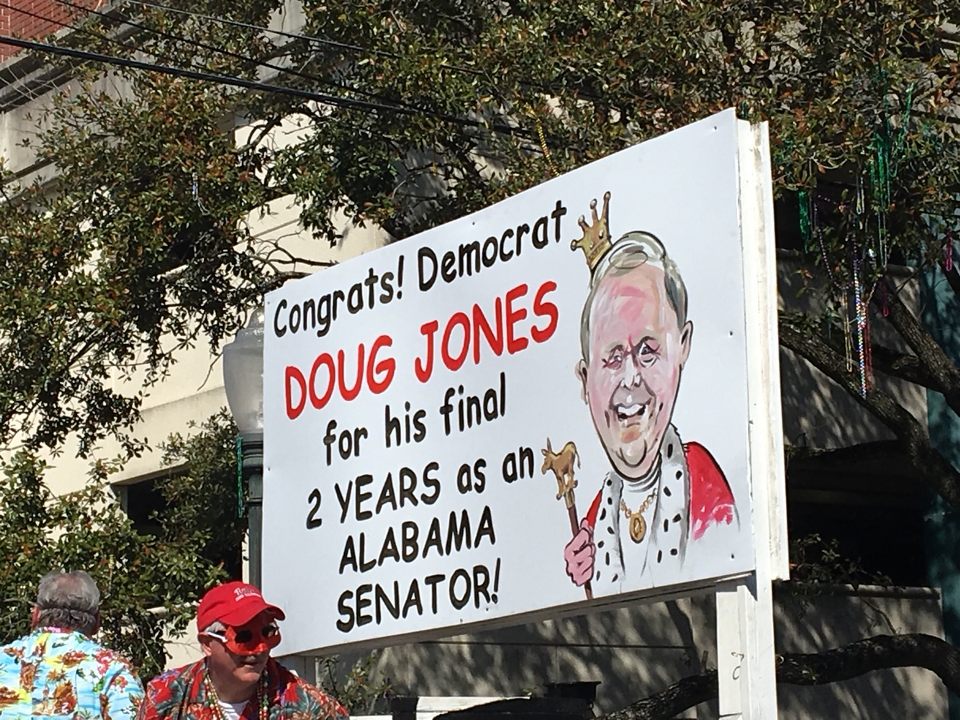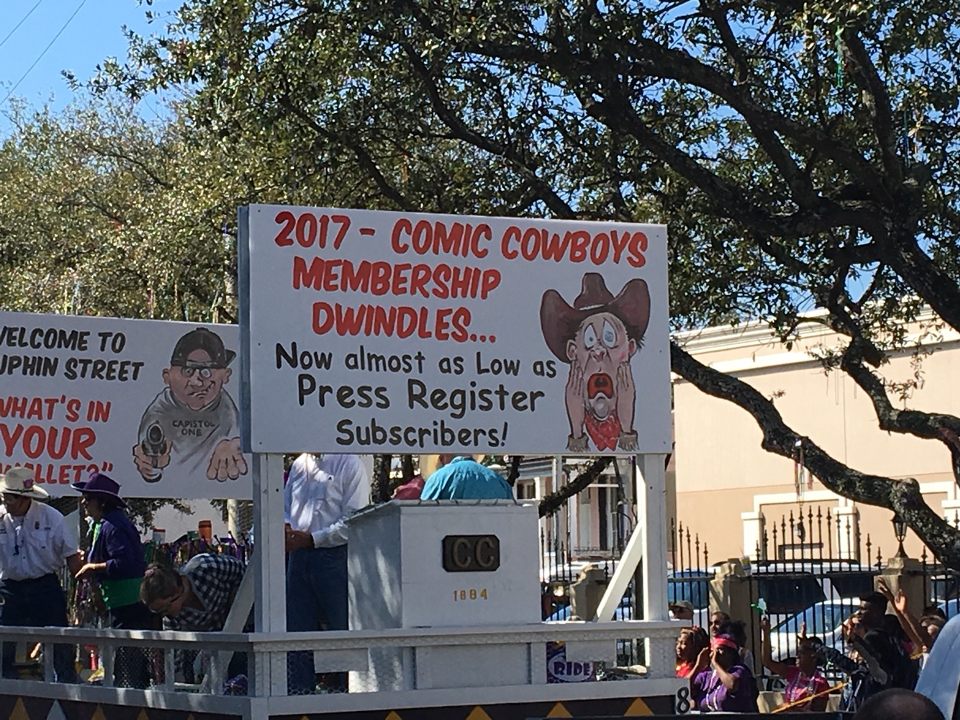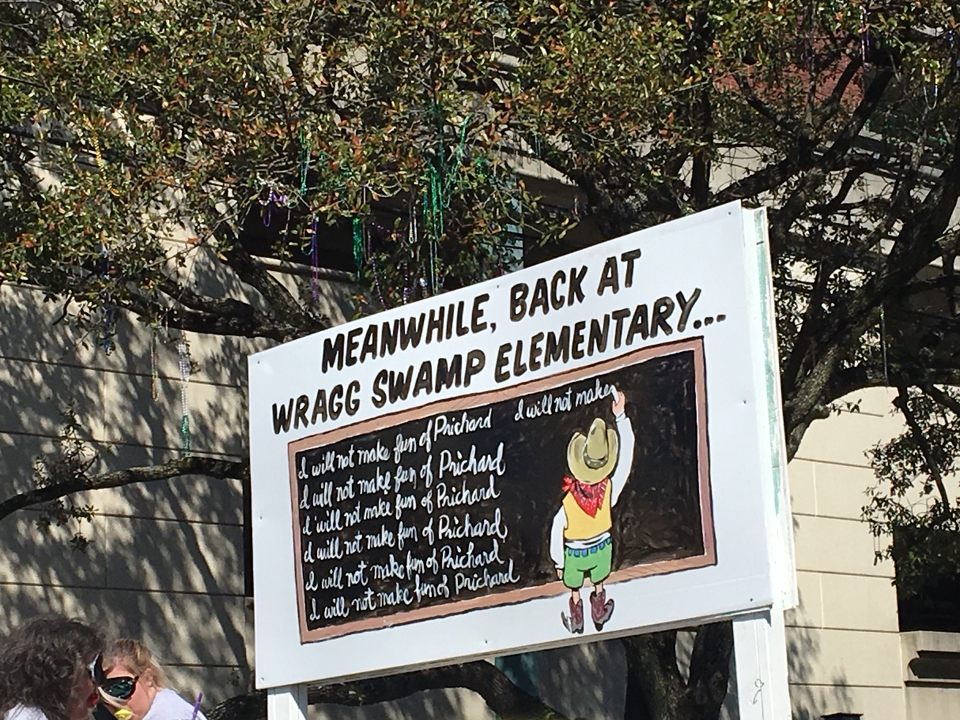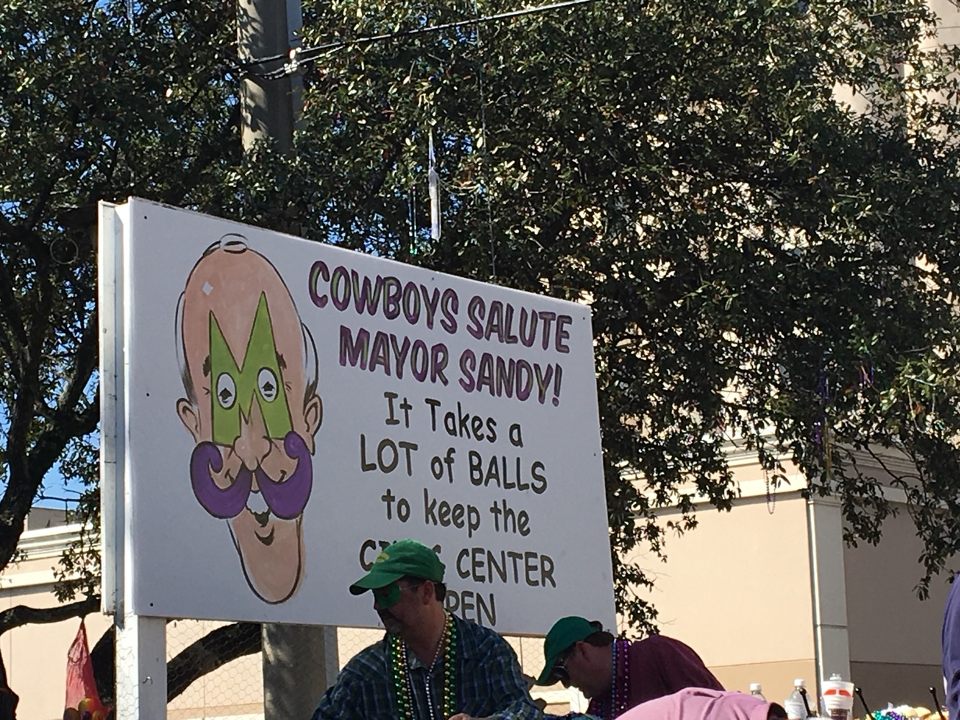 Jeff Poor is a graduate of Auburn University and works as the editor of Breitbart TV. Follow Jeff on Twitter @jeff_poor.
Sours: https://yellowhammernews.com/controversial-mobile-mardi-gras-krewe-comic-cowboys-80-sources-say-will-back-full-force-2019/
You will also be interested:
Them in with my mouth. Continuing to masturbate his penis with one hand, I greedily sucked the skin at the base, feeling the pulsation in his testicles. Oooh. the chef groaned sweetly, lifting me by the armpits from his squatting position, come to me.
2676
2677
2678
2679
2680