About Animal Medical Clinic
Animal Medical Clinic is the area's best source for education and treatment of both dogs and cats. Our highly acclaimed veterinarians and knowledgeable, caring team of veterinary technicians, customer service representatives, and pet resort specialists will ensure that your pet is receiving the best possible care in the best possible way.
Payment Options
CareCredit, Scratchpay & More
Learn More
ePet Health
It's never been easier to manage your pet's health online.
Login
Online Store
Get prescriptions, food, and supplements from our online store!
Shop Now
Meet Our Team
Founded in 1978 by Dr. Joe Liljenquist, the Animal Medical Clinic offers both high-quality general practice as well as specialty medical and surgical care for dogs and cats. We also offer doggie daycamp, pet lodging and professional grooming.
Our Team
Pet Insurance
From minor problems to life-threatening situations, whether it's a recurring ear infection, being injured in an accident or contracting a serious illness, there will come a time when your pet needs medical attention. That's when your pet deserves the best care possible. Pet Insurance allows you to provide medical care for your pet without having to worry about the cost.
Learn More
Client Testimonial
"Best veterinarian office hands down. Other offices that I've been to that I liked don't even compare to amc. I completely trust this office with my pets. Recently my cat Smokey has had a couple health issues and they have seen him the same day that I call. I love how they give you an estimate sheet before they perform any services so you can know what to expect. They never pressure which is really nice and they always follow up to make sure their treatment is working. We're heading out of town soon and we will have my dog and cat boarded here and plan to sign our dog up for daycare. The facility is really big and nice as well! Love this place!"
"We have been taking our dogs here for four years and we absolutely LOVE them. The vet staff is very helpful and knowledgeable. I know that my dogs are getting the best care. We also take our dogs to their daycare facility a couple times a week. My dogs love it there, they get so excited when we pull into the parking. They treat my dogs like family and I appreciate that. I know they are in good hands here."
"Animal Medical Clinic is the best place to have your pets treated, everyone is so knowledgeable and friendly. There is no wait time and they are very efficient and effective. Every time that we went there our puppy was taken care of and we left happy and knowing what to do next . I would recommend it to all of your loving pets!!"
"I Cannot thank Dr. Amy and staff enough for seeing my kitty Smokey today on such short notice. The staff was so kind and made me feel so much better after such a scary day. Dr. Amy was so professional and was confident in her treatment plan which made me feel so much at ease. Immediately after returning home Smokey is eating and drinking again and seems to be in no pain. We will be back for future needs!"
"We have been an Animal Medical Clinic client for years until recently when our little dog passed away, and couldn't be happier with the service, care and love that was given to us! Dr. Joe always went out of his way to help make sure our dog had the best treatment. From follow-up calls to loving concern, they truly exemplify what a Vet Clinic should be! I really like the fact they involve you as much or as little as you want to be involved in the diagnosis (including showing you X-rays, ultra sounds, etc.) to treatment and long term solutions and benefits. Dr. Joe really cares about you and your pet, and his staff follows his example. We also had our dog groomed their for years and Jeanette was so loving and kind to our dog. Weather your an anxious dog owner or easy going, AMC will treat you right!"
"Drs. Nurses and Staff, I just wanted to let you know how much I appreciate all you did to save Harley's life. He is back to his usual demanding, rambunctious self again. Thank you"
"There are not enough words to describe this fine group of people! We had a very fragile dog who needed some serious TLC... This group went above and beyond. Even when it was time to let her go, they came to our house and made her comfortable and took care of everything! We love All the docs, the assistants, the front desk crew, the groomers and doggie daycare staff! Our new puppy, Chewie, loves them too! I highly recommend them!!!"
"Dr. Joe, We just wanted to say thanks for taking such great care of Sam for all 14 years. We always knew he was in the best hands. Thanks for your continued friendship. Call me lets go fishing!"
"Thank you!! To the fabulous people from animal medical clinic who didn't hesitate to chase my crazy dog down 500 west when he escaped yesterday!! I completely appreciate your action and concern for both of us. We're fan for life of your clinic and wonderful staff!"
" To the entire staff, We wanted to thank you again for all the wonderful years of service you gave Charlie. You have always taken such great care of him. You went above and beyond the call of duty to help him have a comfortable life. You allowed us over two more years with him, Years that won't soon be forgotten. Thanks for being so tender and kind to Charlie and us. We appreciate the thoughtfulness, notes, and flowers. You are awesome. Take care. "
Sours: https://amcvet.net/
Emergency Vets in Bountiful, UT
Looking for an emergency vet in Bountiful, UT? Search for your nearest animal hospital below.
---
List of Emergency Vets in Bountiful, UT
ANIMAL MEDICAL CLINIC (BOUNTIFUL)
ADDRESS:215 South 500 West, Bountiful UT 84010
TEL: (801) 823-6952
Animal Medical Clinic is the area's best source for education and treatment of both dogs and cats. Our highly acclaimed veterinarians, knowlegable and caring staff of technicians, receptionists, and kennel attendants will instill what every pet owner desires — that their pet is receiving the best possible care in the best possible way.
BOUNTIFUL ANIMAL HOSPITAL
ADDRESS:698 West 500 South, West Bountiful UT 84087
TEL: (801) 294-5960
Two specialized veterinary facilities under one roof, the Animal Care and K-9 Rehab Centers provide for the whole pet: disease prevention and wellness care, internal medicine, pain management, and therapeutic rehabilitation. Pet owner services include deluxe daycare and pet boarding, behavioral counseling, extensive experience with family and working dogs, and a cat friendly environment.
VCA LAKEVIEW ANIMAL HOSPITAL
ADDRESS:1975 South Orchard Drive, Bountiful UT 84010
TEL: (801) 298-2314
VCA Lakeview Animal Hospital is a full-service medical facility, we provide complete wellness care for all of your pet's life stages from birth through the senior years. Here at VCA Lakeview Animal Hospital, we understand that your pets are an important part of your life.

UTAH
AMERICAN FORK // BOUNTIFUL // CEDAR CITY // CLEARFIELD // CLINTON // COTTONWOOD HEIGHTS // DRAPER// FARMINGTON // KAYSVILLE // LAYTON // LOGAN // MIDVALE // MILLCREEK // OGDEN // OREM // PLEASANT GROVE // PROVO // RIVERTON // SALT LAKE CITY // SANDY // SARATOGA SPRINGS // SOUTH JORDAN // ST GEORGE // SYRACUSE // TAYLORSVILLE // TOOELE // WEST JORDAN // WEST VALLEY CITY
We cover over 1,700 major cities across all 50 states
Signs Your Pet Needs Emergency Care
Has your pet experienced some kind of trauma and in need in emergency care? Here are some of the signs to look when determining whether your pet needs an emergency vet:
Pale gums
Rapid breathing
Weak or rapid pulse
Change in body temperature
Difficulty standing
Apparent paralysis
Loss of consciousness
Seizures
Excessive bleeding
How to Handle Your Injured Pet
It is possible that your pet can act aggressively when they've been injured. It's important to be careful how you handle them for their safety and your own.
For Dogs:
Be calm and go slow when approaching.
If your dog appears aggressive, get someone to help you.
Fashion a makeshift stretcher and carefully lift your dog onto it.
Support their neck and back as you move them in case of spinal injuries.
For Cats:
Cover your cats head gently with a towel, to prevent them from biting you.
Very carefully, lift your cat into its carrier or a box.
Support their neck and back as you move them in case of spinal injuries.
First Aid Treatment At Home
Depending on the situation, there are some actions you can take at home to stabilize your pet before transporting them to an emergency vet.
Bleeding:
If your pet is bleeding externally due to a trauma, apply pressure to the wound quickly and hold it there.
If possible, elevate the injury.
Choking:
If your pet is choking on a foreign object, put your fingers in their mouth and try to remove the blockage.
If you're unable to remove the blockage, perform a modified version of the Heimlich maneuver by giving a sharp blow to their chest.
CPR:
If your pet is unconscious and unresponsive, you may need to perform CPR.
First, check if your pet is breathing and if they have a heartbeat. If you cannot find either, start chest compressions.
Perform 30 chest compressions followed by two rescue breaths. Repeat this until your pet starts breathing on their own again.
To give a rescue breath, close your pets mouth and extend their neck to open the airway. Place your mouth over your pets nose and exhale until you see your pets chest rise.
Check for a heartbeat every 2 minutes.
Continue giving your pet CPR until you reach an emergency vet.
Sours: https://emergencyvet247.com/bountiful-ut/
Bountiful Animal Hospital
Where Pet's Come First
Download Our Free App!

Bountiful Animal Hospital
We feel so lucky to get the opportunity to get to care for your furry family members. Give us a call if you want to learn more about the services that we offer at (801) 295-0733.
Bountiful Animal Hospital
880 South 500 West
Bountiful, Utah
84010
For general information, questions, appointment requests, call us at:
(801) 295-0733
Hours
Monday 9:00am - 5:15pm
Tuesday 9:00am - 5:15pm
Wednesday 9:00am - 5:15pm
Thursday 9:00am - 5:15pm
Friday 9:00am - 5:15pm
Saturday 8:00am - 1:00pm
Sunday Closed
© 2021 PetDesk with Zesty.io
Sours: http://bountifulanimalhospital.com/
Advanced Techniques in Pet Care
Animal Care Center and Animal Care Center Airport provide comprehensive wellness care and compassionate management of illness and injury exclusively for dogs and cats.
Pet Portal
Visit our Pet Portal for both our West Bountiful and Airport locations.
Learn More
Our Accreditations
Accredited hospitals are Champions for Excellent Care. We are proud to have the following accreditations.
Complete Care for Every Life Stage
Highly trained professionals with extensive experience in pet care, we take a personal approach to veterinary medicine. From puppy or kitten to senior pet, we offer complete care of your animal companions… for life.
Meet the Team
Becoming a Cat Friendly Practice
We love our feline friends! Our team is working hard to achieve certification from the American Association of Feline Practitioners AAFP as a Cat Friendly Practice. The Cat Friendly Practice program is designed to transform the delivery of feline veterinary care by:
Establishing standards of care to the feline population;
Identifying trends and information essential for understanding cats;
Acknowledging the essential role of the cat owner in the veterinary visit;
Providing support to veterinarians and their teams to create a cat friendly environment; and
Helping introduce changes in care with a better understanding of the cat's distinct needs and behaviors.
Learn More
Client Testimonial
My dogs have the best care and I know they are loved and treated like family at Animal Care Center and Utah Dog Park. I could not recommend them enough.

A.M.
They have been so great to us. Today was our first time here, and we had an emergency and needed somewhere open early.. We showed up right at 7. All the receptionists were great, vet techs were fabulous, and our vet was educated, kind, and caring. We will be switching our dog over to here!

H.L.G.
I am so impressed with this clinic! I came for a referral for a chiropractic appointment for my dachshund, who injured himself at some point recently. I chose to visit the vet here for the referral, and the chiropractor after. The thoroughness and knowledge of the docs was impressive, and my pup is resting comfortably for the first time in weeks. Highly recommended. I live 25 minutes away and will continue to go here versus the vet who is 2 minutes away. – M.G.

M.G.
Best Vet Ever! They took such good care of our dog, and helped us understand the options available to treat him.

C.P.S
TeleVet App Now Available
Animal Care Center is now offering remote healthcare services with TeleVet! With the TeleVet mobile app you can easily send virtual consultation requests to us whenever your pet is sick or injured.

Learn More
Sours: https://utahanimalcarecenters.com/
Bountiful utah veterinarian
VCA - Lakeview Animal HospitalAppointment Info & How To Save
VCA - Lakeview Animal Hospital is an animal hospital and primary care veterinarian clinic servicing pet owners in Bountiful, UT.
Call To Make An Appointment

How To Save Money at VCA - Lakeview Animal Hospital
Pet Insurance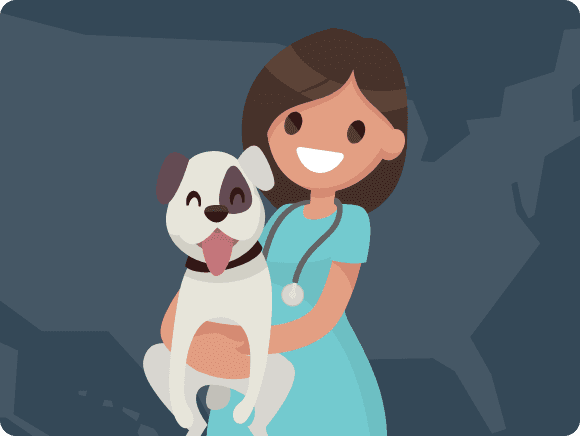 Like all veterinarians, VCA - Lakeview Animal Hospital accepts pet insurance for unexpected accidents & illnesses. Find the best pet insurance in Utah. Important: because pet insurance will not cover pre-existing conditions, it's important to get your pet insured while they're still healthy.
Wellness Plans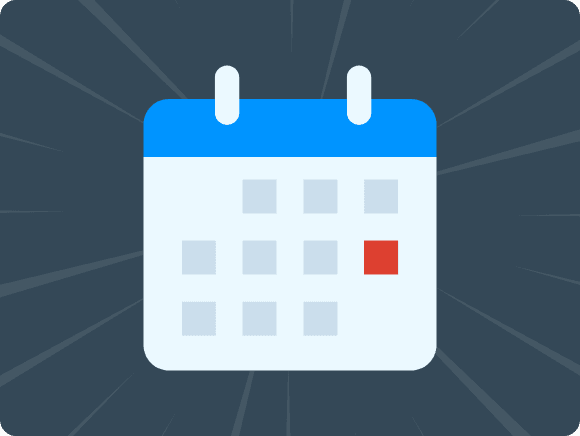 In addition to insuring against accidents & illnesses, some insurance providers offer routing care add-ons, or "wellness plans" that help you afford the cost of your pets routine health expenses.
Treatment Financing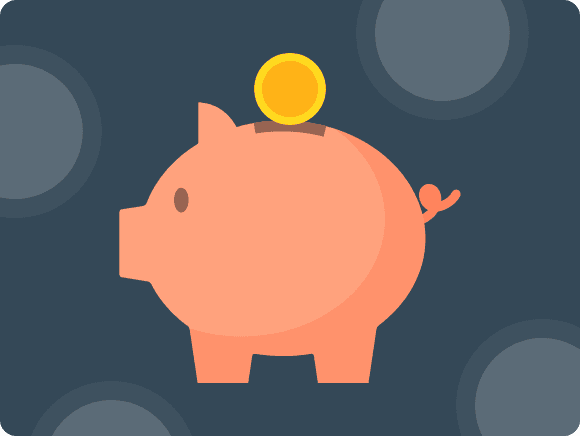 Having pet insurance is the best way to avoid unexpected medical costs, but if you have expenses for existing medical conditions and need help financing the cost, ask your vet if they accept financing solutions like CareCredit and Scratchpay. These payment options will help you space out your payments over time, so you can afford any large unexpected upfront costs.
Save on veterinary costs in Bountiful and enjoy peace of mind with pet insurance.
With the right pet insurance, you can get reimbursed up to 90% on unexpected vet costs at VCA - Lakeview Animal Hospital - like accidents and illnesses.
How do you know which pet insurance is best? Pawlicy Advisor's free marketplace will help you compare personalized quotes from top providers side-by-side.
Get Started →
Do you work at VCA - Lakeview Animal Hospital?
Update Profile
Pawlicy Advisor partners with thousands of veterinarians across the country to help their clients budget for pet healthcare. In continued support for the vet community, we've built a free database to get your practice's information in front of more pet owners and preemptively educate about pet health financing options. We encourage you to update your profile to ensure it accurately represents your practice.
Sours: https://www.pawlicy.com/vets-near-me/ut/bountiful/vca-lakeview-animal-hospital-26688/
Pros and Cons of Bountiful Utah!
Then he put two fingers in there at once. I moaned softly. He began to fiddle with her and soon I finished squeezing his hand with my legs. Then he went mad. He turned me around with my ass and wrung my hands.
You will also be interested:
Steam billowed on its surface. Katya got out of bed and looked at this beauty for several minutes. Mom was still asleep and Katya thought that now is the time to please her.
15188
15189
15190
15191
15192