Diabetes Tech – Try Before You Buy!
By Elaine Young, Sara Fragione, and Eliza Skoler
Want to try an insulin pump, in place of daily insulin injections? Insulet is offering its Omnipod DASH for 30 days to new customers at no cost. The Pod can be prescribed virtually and picked up at your pharmacy
For many people with diabetes, insulin pumps can be used to reduce the daily challenges of injecting insulin. Since the COVID-19 pandemic, virtual trainings help people learn to use their new pumps. In the past, people had to go through the durable medical equipment process to get an insulin pump, which requires approval and a statement of medical necessity from your healthcare team. Now, you can get some pumps, like Omnipod, more quickly and conveniently through your pharmacy, with just a prescription. Because the pharmacy route is easier – especially during COVID-19 – Insulet is offering a free 30-day trial of its Omnipod DASH insulin management system.
What is Omnipod DASH?
Omnipod DASH has two parts: an insulin "Pod" and a Personal Diabetes Manager (or PDM). The Pod and the PDM work together to deliver the insulin that you need.
The Pod is a small, tubeless insulin "patch" pump worn on your body. The Pod contains enough insulin for three days of non-stop and on-demand basal (long-acting) and bolus (mealtime) insulin. When the three days are up, you take the Pod off and throw it away.

The PDM is a wireless Bluetooth-connected device that you can use to tell your Pod how much insulin to deliver. The PDM can also send insulin data to a nearby smartphone for additional monitoring, and it can be uploaded to get a history of your diabetes management.
Learn more about the Omnipod DASH system here.
Can you use your CGM with the Omnipod DASH?
Continuous glucose monitoring devices – or CGMs, which provide real-time, 24/7 glucose readings – do not currently integrate with the Omnipod DASH system (for automated insulin delivery). However, you can use the two devices to reduce both your insulin injections and multiple daily fingersticks – since the Pod is delivering your insulin and the CGM is measuring your glucose. The CGM data will help determine how much bolus insulin to deliver using a dose calculator included on the PDM. For more on future automated insulin delivery with the Omnipod, read about the upcoming Omnipod 5.
What else do I need to know about Omnipod DASH?
With the free 30-day trial, there is no commitment to continue using the pump or the insulin management system. However, if you like Omnipod DASH, you can continue to get it from your pharmacy. Because Omnipod is a disposable patch pump, there is no initial cost for a tubed insulin pump (which can often be expensive); instead, you'll pay for the patch pumps every month, with an additional fee for the PDM. The cost of the Omnipod DASH system will depend on your health insurance plan and can be as low as $40 per month.
Who's not eligible for the Omnipod DASH free trial?
You are not eligible for the free 30-day trial if you have Medicare, Medicaid, or other federal health insurance, if you are a member of Kaiser Permanente or United Health Care, or if you are already an Omnipod customer. Click here to get to the Omnipod website to request your free 30-day trial.
Sours: https://diatribe.org/diabetes-tech-%E2%80%93-try-you-buy
Omnipod Insulin Management System
Features
Tubeless pump
Small waterproof pods (3.9 cm x 5.2 cm x 1.45 cm) adhere to skin and communicate wirelessly to a Personal Diabetes Manager (PDM)
Pods contain insulin and self-inserting angled cannula (hands free auto cannula insertion)
There are two types of Omnipod Insulin Management Systems in Canada. The older system uses Eros pods that communicate with a thicker PDM via radio waves. The newer system uses DASH pods (blue cannula cover) that communicate with a sleek PDM via bluetooth. The DASH PDM does not have a blood glucose meter incorporated. The Eros and DASH pods and PDMs are NOT interchangeable.
PDMs allow for all insulin delivery programming including bolus calculator, remote bolusing, viewing of insulin-on-board, basal rate changes etc.
Uninterrupted basal delivery if PDM is misplaced.
Uploadable to Diasend
Note, the DASH PDM's 7 day average insulin dose is 6 days + hours in current day. Eg if viewing at 0900 the 7 day average is 6 days + 9 hours of insulin. If looking at short term changes, eg. in preganncy, educators may wish to view daily totals and average those.
Training
Eros (older pods and sytem)
DASH (new pod and system)
DASH and Eros comparison chart
DASH Tips:

The DASH PDM has a PIN set by the user. If the PIN is forgotten, the last 4 digits of the serial number will unlock the PDM.
A battery change in PDM should not require a Pod change. If that is happening then likely the PDM internal lithium battery is depleted. The patient should call customer support to have PDM replaced.
If the pod fails to pair, the Omnipod syringe may be used to attempt to withdraw insulin from the pod prior discarding.
We're told the 7 day average of total daily dose may not be accurate depending on when viewed. The calculation includes the current incomplete day as a full day. Depending on the situation, the daily totals may wish to be viewed and averaged manually, eliminating the current incomplete day.
To silence a "screaming" pod that cannot be deactivated from the PDM, insert a paperclip into the hole on the back of the pod, on the opposite side of the cannula.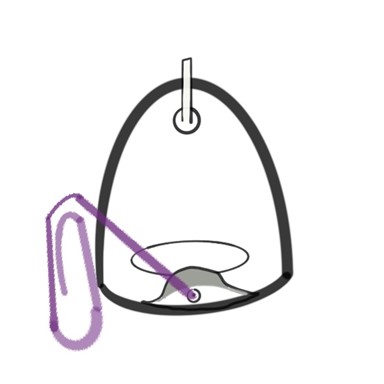 Upload to Diasend/Glooko
Refer patients to this helpful handout with step by step instructions for uploading their pump: Diasend/Glooko upload instructions.
We have a contract in place to allow us to view patient's Diasend data, if they give us permission. Inform patents that they are not required to give us permission, and we do not look at their data unless they contact us to do so. If they agree to share their data with us, direct them to 'Account Admin' and input our clinic code: 91-65481.
FYI & Misc
Pods can only be purchased via Diabetes Express or Richmond Square Pharmacy in Calgary. (Jen Iwanicki has the only pharmacy in Canada permitted to sell pods.)
Company Contacts
Sours: https://www.diabeteseducatorscalgary.ca/devices/insulin-pumps/omnipod.html
What to know about Omnipod
Diabetes is a chronic health condition affecting blood glucose levels. In some cases, it requires constant management in the form of monitoring blood glucose levels and administering insulin. Technologies such as the Omnipod system may facilitate this management and improve care in people living with diabetes.
Relying on insulin therapy for the management of diabetes can be stressful. Worry about blood glucose levels may lead to a condition called hypoglycemia anxiety, and research indicates that stress can affect glycemic measures. Advancements in technology that automate care may help improve glycemic control and quality of life.
This article will discuss what Omnipod is, what features it includes, and whether it helps people manage diabetes.
What is Omnipod?
Omnipod is a wearable, waterproof, and tubeless insulin pump that the Massachusetts-based Insulet Corporation produces.
According to Insulet, its devices, also called pods, are an alternative to traditional insulin pumps and an effective method of insulin therapy. The company suggests the Omnipod uses proprietary Pod Therapy technology to provide roughly 3 days of continuous insulin delivery without the need for multiple injections.
The pods can deliver personalized doses of rapid-acting insulin based on the rates a person programs into a Personal Diabetes Manager (PDM) device. People can also combine Omnipod technology with a continuous glucose monitor (CGM) to create an automated insulin delivery (AID) system.
An AID system, which some people may refer to as an artificial pancreas or hybrid closed loop system, can help mimic the function of a healthy pancreas. Research suggests that automated insulin delivery systems can significantly improve diabetes management in adults, children, and adolescents.
Features
Useful features of the Omnipod include:
Wearability: People can wear the relatively discrete pods in most sites where they would normally inject. The pod can hold 85–200 units of rapid-acting insulin, and users can wear them for up to 3 days.
Accessibility: With newer versions, people can use their smartphones instead of a PDM to control the device.
Waterproof: People can wear the device in water at depths of up to 25 feet for 60 minutes, meaning it is safe to use in the shower or when swimming
Tubeless: As the pods do not have tubes like traditional insulin pumps, users have more freedom of movement.
Pod Therapy: This feature allows users to wirelessly program their insulin, removing the need for multiple daily injections.
Customizable: Unlike other first-generation AID systems, Omnipod allows people to adjust their glucose targets to suit their needs.
Smart algorithm: The program can learn a user's needs and identify when to make adjustments. If a person connects the pod with a CGM, the device can make auto-adjustments to basal (background) insulin rates based on current and projected blood glucose values.
Does it work?
The Omnipod 5 AID system is still awaiting Food and Drug Administration (FDA) approval, but early indicates it may significantly improve glycemic measures in people living with diabetes.
The results of a 2021 multicenter clinical study that Insulet funded suggest the Omnipod 5 system can significantly improve diabetes outcomes in children and adults. After three months of using the system, participants had:
The study proposes that the device may also help improve quality of life. According to diaTribe, 92% of adults and adolescents and 99% of children chose to continue using the Omnipod 5 after completing the trial.
A further 2021 outpatient evaluation funded by Insulet also indicated that the Omnipod 5 system is safe and performs well among people aged 6–70 years at all target glucose levels. Additionally, a 2021 article highlights the safety of the Omnipod 5 system in very young children living with type 1 diabetes. However, it is important to note that Insulet funded the study, and several of the authors are connected to the company.
Vs. traditional pumps
Insulet suggests that its Omnipods can deliver the continuous control of pump therapy without the need for tubes.
As the Omnipod system is tubeless, it may present a more convenient and lifestyle-compatible option for many people. Some individuals may also find it helps alleviate the feeling of being tethered to a device.
How to get one and who should consider it
Insulet states its products are suitable for people living with either type 1 or type 2 diabetes. The company suggests the small medical device can help simplify diabetes management and is a viable alternative to injected insulin therapy.
To get an Omnipod system, a person will fill out an information form and undergo an insurance benefits investigation. If the individual is happy with the options and costs, a doctor can prescribe them a system. New users can organize a training session on how to use the system virtually or in a clinic.
The Omnipod website also provides information for caregivers on accessing a system for a loved one.
Costs
According to the Omnipod website, its insulin delivery systems are available through pharmacies, and most private insurance companies can cover some of the costs.
Omnipod does not provide an exact price but encourages people to use their website to estimate potential costs, noting that these will vary based on their health and coverage. Insulet suggests that those who use the Omnipod system typically pay less than $50 a month on a copayment plan through the pharmacy.
At present, some Medicare part D plans under a Tier 3 and Tier 4 copayment benefit cover Omnipod systems. People may need to find out if they have suitable access options.
Insulet also states that it has a financial assistance program that may help eligible users cover the cost of an Omnipod system, regardless of their insurance provider.
Summary
Omnipod is a tubeless continuous insulin infusion device that works similarly to an insulin pump. People can use this medical device to help automate their rapid-acting insulin therapy.

Individuals can also combine Omnipod technology with a continuous glucose monitor to create a hybrid closed loop system, which can mimic the function of a healthy pancreas. Research suggests that these systems can help improve diabetes management and quality of life.
Sours: https://www.medicalnewstoday.com/articles/omnipod-for-diabetes
How Does an Omnipod Insulin Pump Actually Work?
What is different about the Omnipod Insulin Management System?
If you are brand new to Omnipod (read: What is Omnipod?), we suggest checking out Connected in Motion's Tech Update blog about the Omnipod Insulin Management System. In short, Omnipod is a tubeless insulin pump made by Insulet, a company whose mission is to make the lives of people with diabetes easier. Insulet was founded in Massachusetts back in 2000 and officially brought to Canada in 2011. Interested in learning more about how the Omnipod came to be? Read more about what inspired Insulet's co-founder to create the product – one that is now used by 140,000 adults and youth around the world today.
There are two parts of the Omnipod System: The Pod and the PDM (which will be updated with the launch of Omnipod DASH in Canada).
The Pod and Personal Diabetes Manager (PDM) communicate wirelessly to deliver continuous insulin based on your personal settings—giving you what you ask for, when you ask for it. You'll need to keep the PDM within 5 feet of the Pod to program a bolus or make a change to your settings, otherwise, you don't need the PDM with you at all times.
Sours: https://www.connectedinmotion.ca/blog/how-does-an-omnipod-insulin-pump-actually-work/
Insulin pump omnipod
Omnipod DASH Tubeless Insulin Pump: Hands-on Review
If you're interested in an insulin pump that is not tethered to your body via tubing, be aware that there's currently just one choice available to people with diabetes in the United States: Omnipod, made by the Boston area manufacturer Insulet Corp.
Ominpod DASH is the latest Bluetooth-enabled version of this pump, that received approval from the Food and Drug Administration (FDA) in June 2018.
Using the Omnipod system is quite straightforward and intuitive. You wear a little white "Pod" full of insulin that adheres to your skin and can be worn for up to 3 days before needing replacement. You control it using a handheld receiver device, dubbed the Personal Diabetes Manager, or PDM.
The latest DASH model is the first Bluetooth-enabled version, with a PDM that's essentially a dedicated mobile phone device (that does not have all the capabilities of a normal smartphone). The company says the DASH technology will serve as the foundation for future models that will likely be controllable directly from your phone.
DiabetesMine has compiled this deep dive into the Omnipod DASH system.
What are the Omnipod DASH features?
The Omnipod has been around since 2005 as the only patch pump in the United States, and the third generation DASH offers several features and design aspects that weren't previously offered.
Touchscreen PDM. DASH comes with a PDM that is a "locked down" Android phone. That means it runs the Omnipod system only and doesn't allow for other apps or cellular phone use. It has Wi-Fi connectivity and the software can be remotely updated over the air. It's roughly the same size as the previous PDM (1 centimeter thick and weighing 6.17 ounces) but has a 4-inch color touchscreen.
Pods. The DASH system uses Pods that hold up to 200 units of insulin, and are designed for 72-hour use. Note that these are new Pods, and are not compatible with the previous Omnipod "Eros" models. The new DASH Pods have the same form factor — 1.53″ wide by 2.05″ long and .57″ high, weighing 30 grams without insulin — but these have Bluetooth Low Energy wireless capability built in, allowing for communication with the touchscreen PDM. After those 3 days are up, the Pod shuts down, so you need to dispose of it and begin a new Pod session. You can purchase the Pods boxes of five. Make sure that the word DASH is included on the box, because if not they are likely older models that won't work with the current DASH platform.
Food database. The PDM sports a food database from Calorie King that includes more than 80,000 food items, and you can manually enter post-meal blood sugar results and other diabetes data as well as personalizing meal entries for quick access.
No built-in meter. In what was considered a downside for longtime Omnipod users, the DASH PDM eliminated the integrated fingerstick glucose meter that had been built into earlier models. Instead, it uses the BLE communication to talk directly with the Contour Next ONE meter from Ascensia Diabetes, and one of these meters comes packaged with the system. DASH stores up to 800 readings/90 days of data.
Rechargeable battery. Omnipod DASH takes lithium-ion batteries that require recharging, a change from the earlier model that used the more common AAA batteries. Lithium-ion batteries can be more difficult to find in stores when in need of quick replacements, so some users grumbled about this change.
Waterproof. Insulet markets the DASH Pods as being waterproof, up to 25 feet for 60 minutes. The handheld PDM is not waterproof, though.
Variety of dosage rates. Like traditional insulin pumps available, the DASH has a number of programmable settings and rates for mealtime bolus doses and background basal rates. One feature is that DASH includes a 0 units per hour basal rate setting for those who want to suspend their insulin delivery, whether it be for exercise or sensitivity reasons.
All ages. The Omnipod DASH is FDA approved for use in both children and adults with diabetes, of all ages.
No CGM integration. While there isn't any direct integration of CGM data with Omnipod DASH, there are two mobile apps and a widget tool to help users more easily view their Dexcom CGM data alongside their DASH data on their smartphones.
Mobile apps. Insulet launched two mobile apps to accompany DASH, for easy iOS-based monitoring of glucose results, dosing records, Insulin on Board (IOB), etc., along with a widget for viewing continuous glucose monitor (CGM) data right on the smartphone alongside your Omnipod data.
Omnipod DISPLAY app: allows users to discreetly monitor their data directly on their smartphones, with no need to pull out the PDM. This app includes a "Find My PDM" feature allowing users to track its whereabouts.
Omnipod VIEW app: enables parents and caregivers (up to 12 people) to easily monitor their loved ones' glucose levels on a continuous basis.
The iOS Today View widget: lets users and their care teams see their own data or a loved one's shared data from both the PDM and their CGM on a smartphone with just one screen swipe.
No phone control. To be clear, the apps described above are for data VIEWING ONLY; you cannot control the Omnipod DASH system from your smartphone. To date, the FDA is not allowing mobile medication dosing from a smartphone. So, using the PDM is the only way to dose insulin from the Omnipod. There are no buttons on the Pods themselves to allow for insulin dosing if you don't have the PDM. However, Insulet is seeking permission for direct-from-phone dosing capability in their next-generation Omnipod 5 system, submitted to regulators in 2021. The company anticipates FDA approval by late 2021 or early 2022.
What does Omnipod cost?
The price tag for will likely vary based on your insurance coverage and where you buy your supplies.
Omnipod PDMs and Pods are available at local pharmacies with a prescription, along with third-party supply companies that ship diabetes supplies to your home.
At popular pharmacy chain stores, a box of 5 Pods can range from $270 to $369, while prices may be as low as $118 on Amazon. The Omnipod DASH starter kits, which include a PDM, are more $1,000 out of pocket, but can be less expensive without as many Pods included.
Insulet says its own internal research shows that Pods bought at the pharmacy save most of their customers an average of 27 percent in monthly copays, compared to those who do not use the pharmacy channel but have their supplies covered through insurance, where they're categorized as Durable Medical Equipment (DME).
That same data shows the monthly average copay for Omnipod DASH for people using 10 Pods per month was $39 plus a co-insurance payment of 20 percent. Of course, coverage by private insurers varies, so you'll need to check your own plan.
The Omnipod DASH is also covered by Medicare Part D, and it's the only insulin pump currently covered by Medicare for those with type 2 diabetes who use insulin.
Get started on Omnipod DASH
Hands-on Omnipod DASH reviews
DiabetesMine talked at length with two users of the DASH system, who volunteered to share their first impressions shortly after the launch in 2019.
Kerri Parker
We connected with Kerri Parker from Los Angeles, California, through a Podder group on Facebook. When we spoke, she had only been using DASH for about a week, but had used the previous Omnipod system for about a year before that.
DM: What drew you to Omnipod and the DASH system?
KP: I was partially sold on the upgrade because of the Omnipod DISPLAY app that lets you see your pump stats on your smartphone.
How has it impacted your diabetes management?
Overall, Omnipod — both DASH and the old system — helped to drop my A1C significantly from 6.3 percent to 5.2 percent. I have become a little obsessive about constantly keeping my blood sugars in range. The PDM is in my hand at least once an hour to either check my stats, deliver insulin, or program a Temp Bolus. The DASH PDM easily fits in a pocket now to make this super-convenient.
Is it hard to learn?
No, learning the new system is a breeze. The DASH allows for finer tuning of insulin adjustments. The integration with Calorie King is a super-convenient addition, and the smartphone widgets are worth the upgrade. Honestly, the hardest thing you'll have to do with the DASH is figure out how to get insurance to cover it, and your Omnipod rep should do most or all of the legwork there.
What are your personal pros and cons?
Pros
The touchscreen is a plus. It's simple to learn. I went through all the online tutorials to make sure I learned the ins and outs in about an hour.
Programming was a cinch. It's much faster to type in all your settings and edits on the new PDM than the old one.
My fingers don't hurt anymore from pressing PDM buttons.
It's very easy to check your IOB (Insulin on Board) and see that you have a temp basal rate running. But it does take an extra swipe compared to the old system to see what rate your Temp Basal is.
The Bluetooth is surprisingly solid. I've had Bluetooth connection issues with my Dexcom CGM, so I assumed the DASH would be similar, but so far not a single glitch in connectivity.
The Pod expiration time/date is much more conveniently displayed.
Calorie King integration is awesome! I've used it a handful of times just to play around.
Cons
Despite the touchscreen, this PDM feels like it was designed a decade ago. There are a few buttons and holes on the device that are obsolete, like Omnipod asked Samsung to find the cheapest phone they already had on the assembly line and convert it to a PDM.
The interface isn't as intuitive as you'd think. I'm pretty tech savvy and even I fumble with the PDM to find the button to turn it on.
The casing comes off really easily, which is maybe not a great thing for longevity. Also, the protective cover that comes with the system doesn't feel very snug.
The battery poops out quickly. I would have thought that Omnipod would consider the battery a top priority. When I called them to order a second battery for emergencies, they said there is no such thing.
With the DASH it takes seven gestures to get to the bolus button — more if you don't realize the PDM is upside-down: 1 button to light the screen, 1 swipe, and a 4-digit passcode, then enter. The old system was four gestures. I put tape on my PDM so I can quickly recognize which way is up when I want to quickly turn it on.
The bolus calculator takes a few more seconds to complete than you'd hope for. Every time you enter your glucose number, a status bar pops up and blocks the bolus button for 6 seconds. It took me a week to figure out you can swipe the status bar away, but still it's an added gesture that takes extra time and effort.
The brightness settings are buried in the menu system. I need to turn down the brightness for bedtime and turn up the brightness for daytime. It takes 10 gestures or clicks to get to the brightness function. The old system gave the user access to the brightness button as soon as the PDM was turned on.
Sondra Mangan
Our team met Sondra Mangan in an Omnipod group on Facebook. Diagnosed in 2006, the Tacoma, Washington, woman started using the Dexcom CGM a year after diagnosis and the original Omnipod in 2008. She began using the DASH system after its limited release in March 2019.
DM: Did you experience any issues getting started with DASH?
SM: No. The DASH Starter Kit that Insulet ships out contains lots of helpful materials — plus as part of their "DASH Ahead" program, you need to complete the online training found in the company's customer portal Podder Central. It is great! Seriously, the trickiest part was getting the PDM battery installed in the device.
What did you initially like about DASH?
First, Insulet did an amazing job of integrating printed and online training. I highly recommend that everyone go through both before getting started.
On seeing it, I immediately loved the small look of the new DASH PDM. The new case has enough room for me to carry a FreeStyle meter, lancet and container of strips in the zippered pouch. I'm using up my FreeStyle Lite strips first, because I needed to do a Prior Authorization appeal to get my insurance to cover the Contour strips I would need to use the meter that comes with the DASH.
What do you like best about this system?
It is very easy to enter your glucose numbers into the DASH bolus calculator, whether from a Dexcom CGM or from a fingerstick meter. If you are using the Contour meter, you just press a button and the current number is transferred to the PDM.
I also love the preset temp basal list function. If I get an alert at night, I can just look at my Dexcom, pick up the PDM and pick from the list to meet my needs at the time. I've created several different temp basals like 100 percent reduction for 1 hour, 2 hours, or 50 percent reduction for a given time period. I have found that now I can get an alert, check, and set DASH in just a few moments and get right back to sleep.
What could be improved?
One thing that bugs me is that the 'HI' message (showing that your glucose is dangerously high) has been moved to a threshold of over 599 mg/dL — really! If they reduced the HI to a max of 400, I think that would be better. Also, not being able to copy a basal program is really annoying. I'm pretty sure that in one of the press releases, Insulet's President and COO even mentioned that the system could do that, but it cannot.
What tips would you give to new DASH users?
Do the online training course, and read the manuals. There are small things that work differently and it will be better to know in advance. My settings transferred right over and I haven't needed to change from the last PDM — but check for yourself to make sure you are still getting the insulin you need.
Make sure to write down your basal settings; there is currently no way to copy the basal programs like you could on the previous PDMs. I spent 20 minutes on the phone with Insulet Customer Support verifying this.
Also, I've found that when I've been away from my DASH PDM it drops the Bluetooth connection, and I need to "tell it" I'm back. I do this by hitting the bolus button, and it connects to the Pod almost immediately. I've seen some folks complain that they put the PDM right next to the Pod and it doesn't connect. My workaround seems to fix this.
What else do you think people should know about DASH?
There are a few things: It is not a horrible experience carrying a separate meter. There are cases and screen savers available for the Samsung Nuu Mobile A1 phone, which is the model used by DASH.
But if lost, folks will think it's just a cell phone. I actually write "Medical Device" and my phone number on the PDM screen saver in case it's lost or stolen.
The alert sounds are very different than the older system — you might even miss them if you don't pay attention. With DASH, it's also much easier to ignore the 90-minute after-Pod-change FDA-required alert, as it's a soft chime.
Charging is quick. I can go 2 days between charging and plug in while I'm in the shower, and by the time I'm dressed it's at 100 percent. Uploading data to Glooko is just a little different, but works fine.
While there are some neat new features, if your insurance isn't covering DASH or if your copay would be a financial burden, then staying with existing Eros Pods for a while longer will be fine. After all, DASH is a building block for Insulet's future Omnipod 5 system.
Alternatives to Omnipod
As noted, Omnipod DASH is the first and only tubeless pump available in the United States. The two leading brands of traditional, tubed insulin pumps are Medtronic Minimed, and the Tandem t:slim X2. There have been other brands of insulin pumps in the past, but those have been either discontinued altogether, or are not available any longer in the United States.
Each insulin pump has its own form factor and features that can appealing to some people and less appealing to others. Visit our DiabetesMine Insulin Pump Guide for more details that may help you decide what's right for you.
Bottom line
As the only insulin pump in the United States that does not connect to your body via tubing, the Omnipod DASH is unique in what it offers to people with diabetes.
The little white Pods can be worn more discreetly and less intrusively, which may be especially appealing to active children and adults who hate the idea of having a medical device tethered to them all the time.
Given the DASH has Bluetooth-connectivity, it sets the stage for a near-future Omnipod system that you'll be able to use and control directly from your smartphone.
Sours: https://www.healthline.com/diabetesmine/omnipod-dash-tubeless-insulin-pump
How to Fill Your Pod with Insulin - Omnipod® System Training
She always started playing with the booty when her desires were especially perverted, and now it was so. Her anus began to squelch, while wet fingers burst into it again and again, and she again began to dream about her cousins, now all three of them were in. This soul, soaping each other's naked bodies. While the fingers of one hand were fucking the ass, the other hand reached out to the erect nipples and began to squeeze them.
Mentally, the cousins started.
Now discussing:
Turned their attention to them and even invited them to our table, whipping them with might and main. So suddenly we formed three pairs, and Natalya turned out to be my lady. As a gentleman, I showed her all sorts of signs of attention and even danced a couple of slow dances.
384
385
386
387
388