Ranbir Kapoor took care of his hair loss issues before his debut
We found out something that we didn't know today and decided to share it with you.
Ranbir Kapoor is a smart guy. Not book-smart, per se, but know what to say and what to do in a smart kind of way. He came in the industry all ready by being the nicest guy in Bollywood. That lasted for only a couple of years until he broke up with Deepika Padukone, and she let it all out on him. This topic is not about that, it's about how we were surprised to find out that Ranbir Kapoor took the time to take care of his hair issues before he signed his first film.
This was revealed by a family friend of the Kapoors in Telegraph India that Ranbir actually had a lot more common with Salman Khan than just Katrina Kaif. Ranbir has always been an admirer of Salman even before Katrina came into the picture or in India. The other thing he also took from Salman was his hair doctor.
Here's the snippet from Telegraph
On the other hand, Ranbir has never really talked about sharing the same problem as Salman. But one often heard that Ranbir, too, had consulted the same wonder-doctor who gave Salman a headful of new hair and had got satisfactory results. This was before Sanjay Leela Bhansali turned him into a hero with Saawariya . So Ranbir entered the film industry confidently sporting his (newly sprouted) hair and nobody wised up to his problem. Therefore, Ranbir arriving with his hair in place was important for his stardom.
As it turned out, Ranbir's hair was already thinning and to get ready to enter Bollywood, he consulted Salman's hair doctor. We had to research a bit about this because as we remembered in 'Sawaariya' Ranbir had good hair. That's how we remember it. As it turned out, that was all hair extensions. It is true, check out the pictures of Ranbir we found before he made his debut:
He very smartly combed it in such a way that doesn't show that he doesn't have much hair on his head. Ranbir saw Salman's doctor and then, was all ready to make his debut.
As it is with hair thinning issues, you have to keep on getting the procedure to keep the hair in place. Ranbir did just that, and it's also why he has had different hairstyles over the years. It's also probably why he covers his hair when he's not doing anything professionally.
The question is, how in the world did he start losing his hair at such a young age? When he made his debut, he came out and said that he has tried everything in life, including doing all types of drugs. Maybe that did something!
Related
Sours: https://www.oneshotoneplace.com/ranbir-kapoor-took-care-of-his-hairy-loss-issues-before-his-debut/
Why Did Ranbir Kapoor Go Through Hair Transplantation?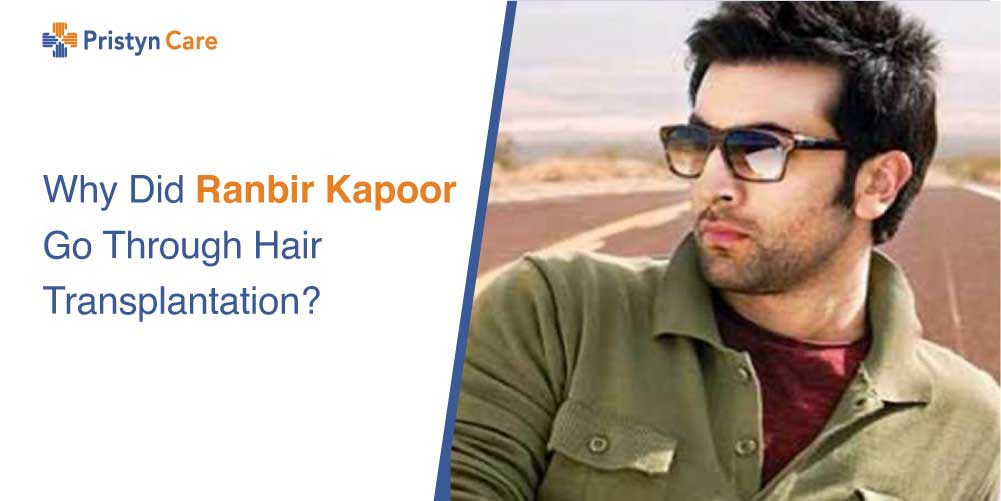 Bollywood is a world of fantasies And, in a world full of fantasies, looks and appearances are the most vital elements. This is the reason why there are so many actors in the industry with transplanted hair. 
Heartthrob Ranbir Kapoor, fondly known as the 'chocolate boy' of the Bollywood industry is one such name. The star of the industry, who is ruling the hearts of so many girls, had actually once sought help from medical technology to enhance his looks.
Why did Ranbir Kapoor go through hair transplantation?
The fear of baldness and the risk of professional degradation are the main factors that make these actors opt for hair transplantation, and Ranbir Kapoor is no exception. Hairless and a balding head changes one's facial look and makes the person look older by minimum 10 years, and Ranbir Kapoor did not want to take the risk, it seems. 
Ranbir Kapoor underwent the methods of hair restoration after his movie, Ajab Prem Ki Ghazab Kahani in the year 2009. Reports surfacing on the internet say that the actor suffered from the problem of hair thinning after his movie Saawariya in the year 2007.
The favorite of many, there is no doubt about this actor's fan following. Hence, it did not come as a shock when the star actor made a compelling headline due to his hair loss. 
As an actor who was just at the peak of his career, he had to make sure that his good looks remain as ever. And that is why, many believe that the actor had undergone hair transplantation, to fight his untimely hair loss and hair thinning.
Not just Ranbir Kapoor, the hair transplant procedure is quite popular among the celebrities of Bollywood.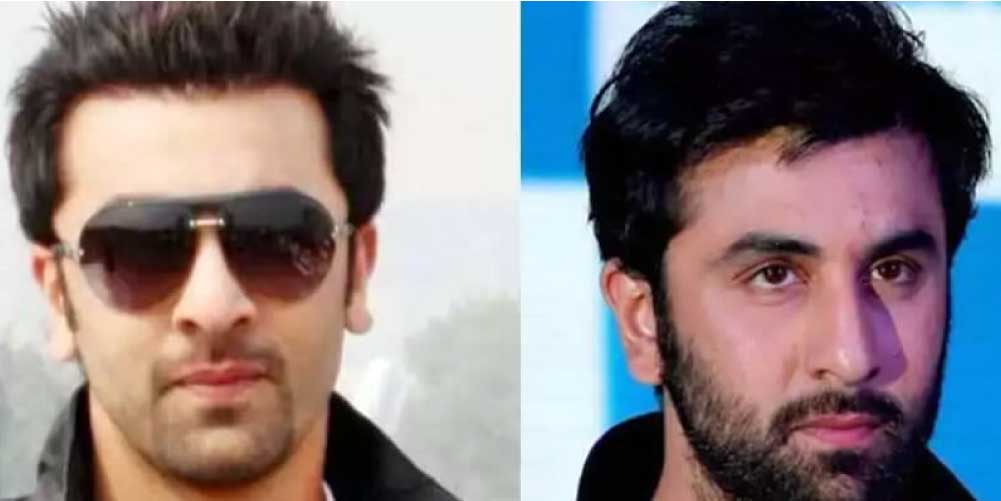 How can hair transplantation enhance your look?
According to a study by Reuters Health, balding men who seek to look better or younger by undergoing hair transplantation are on the right course.
A head full of hair can make you look younger, complement well with the sharpness of the edges of your face, and enhance your personality because you are no more worried about your looks but feel confident about yourself all the time. On top of that, you don't have to carry the baggage or fear of rejection from any profile, job, or role.
Is modern day hair transplant the permanent solution to hair loss?
In one word, yes! 
Today, it is easily possible to have natural looking hair, all thanks to modern day healthcare. Unlike the 70s and 80s, hair transplantation these days doesn't give you unnatural doll-like looks.
Improvements in the medical field have enabled creating the perfect hairline and placing the hairs in the thinning areas with precision. Thanks to the medical advances, the results look so natural and convincing that even your hair stylist cannot tell you've got something done to your hair.
The results of your hair transplant equally depend on the surgeon you select. It is of utmost importance that you select a hair surgeon who understands your worries and why it is necessary for you.
Pristyn Care has highly trained and professional hair transplant surgeons who can help you get rid of the worries that baldness and hair thinning can bring along. They carry years of experience and expertise on their sleeves when it comes to hair transplantation.
Also Read:
Sours: https://www.pristyncare.com/blog/ranbir-kapoor-hair-transplantation-pc0466/
Is Ranbir Kapoor Going Bald? Our Worst Nightmare Coming True?
Hair has been a perennial worry for many heroes in the industry. And when most of the work you are going to get is going to be on the basis of how you look and present yourself in front of the masses, it becomes all the more vital to be taking care of your appearances.
The same reason why many Bollywood celebs have gone to far extents to get the so called perfectly flawless look. And it seems like Ranbir Kapoor is no exception to it. If you look at it, this is in fact no secret that The Kapoors have a history of receding hairline. This picture of Ranbir Kapoor for instance shows both a receding hairline and signs of a probable hair transplant. The photo angle and the lights shining straight on revealed a made up blackish hairline which definitely is not natural.
And so it seems like Katrina is not the only thing Salman and Ranbir have in common. However the difference being Bhai has never shied away from accepting his hair loss problems, Ranbir on the other hand, it seems, still likes it to keep it a secret.
Sours: https://www.pinkvilla.com/rooms/ranbir-kapoor-going-bald-our-worst-nightmare-coming-true
I sat down in my place, laid out my things, while talking sweetly with the stranger. I did not listen to him very attentively, since my greatest desire was to free my legs and toes from the shoe captivity. And my strict skirt constrained my movements, I hoped that I would myself, close myself and be able to undress. All this time, I saw my neighbor looking at my legs and I realized that it didnt seem to me that.
Hair ranbir kapoor
I screamed in horror. She took a step back. The doppelganger also stripped. I pressed my back against the wall, covering myself with a washcloth. You stepped towards me, hugged me and whispered: "Do not be afraid, everything will be fine.
HOW TO STYLE HAIR (RANBIR KAPOOR HAIRSTYLE IN SANJU MOVIE) Haircut Tutorial UAE/DUBAI 2018
My sword slipped into her second hole, and she moaned in pleasure, clutching the blanket in her hands. She came over and over again. Then I came in. I want to see the sperm.
You will also be interested:
Also, now another tattoo below, to the right of the navel, opened to my eyes. It was a lizard with "i pai ai" written on its back. I grabbed her hands, threw them forward and leaned over to her face.
1804
1805
1806
1807
1808