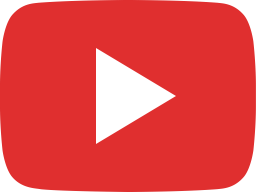 Sit and Knit for a Bit podcast by ARNE & CARLOS - Episode 34 S2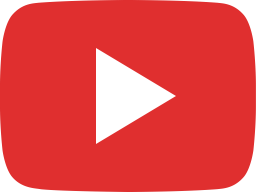 Advent Calendar Launch: How To Do a Closed Cast On with Magic Loop by ARNE & CARLOS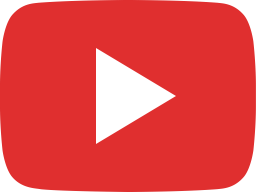 Sit and Knit for a Bit podcast by ARNE & CARLOS - Episode 33 S2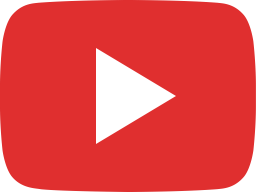 Knitting, Poetry, Music and Storytelling. Episode Norwegian Craft Traditions with ARNE & CARLOS.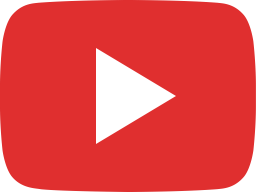 Norwegian Craft Traditions with ARNE & CARLOS. 9. Meet the Family of Silversmiths – 12 generations.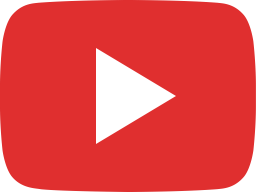 Norwegian Craft Traditions with ARNE & CARLOS. 8. Weaving Traditional Shawls and Belts at Valle Vev.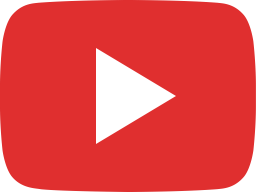 Sit and Knit for a Bit episode 32 - S2 - join ARNE & CARLOS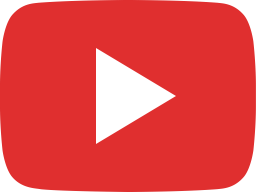 Norwegian Craft Traditions with ARNE & CARLOS. 7. Learning Traditional Løyesaum Embroidery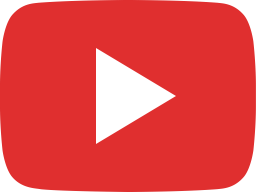 Norwegian Craft Traditions with ARNE & CARLOS. 6. The Story of the Iconic Lice Sweater from Setesdal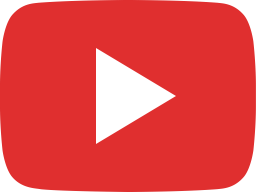 Sit and Knit for a Bit with ARNE & CARLOS Episode 31, Season 2.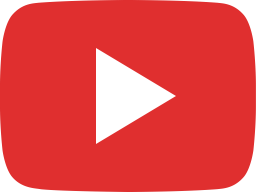 Norwegian Craft Traditions with ARNE & CARLOS. 5. A Visit to Valle Husflid Arts & Crafts Store.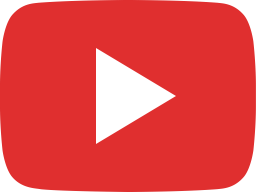 Norwegian Craft Traditions with ARNE & CARLOS. 4. Folk Costumes: Still Going Strong After years!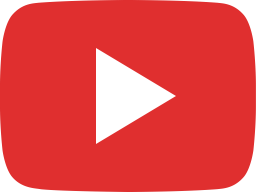 Sit and Knit for a Bit with ARNE & CARLOS - EP. 30 S2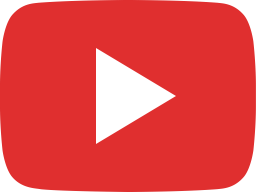 Norwegian Craft Traditions with ARNE & CARLOS 3. Dyeing Yarns at Gomes House.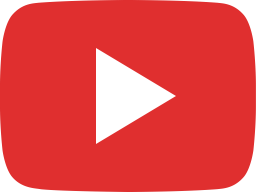 Norwegian Craft Traditions with ARNE & CARLOS. 2. The Sweater Detective
Sours: https://arnecarlos.com/home/
Knitting under the Northern Lights with ARNE & CARLOS along the Norwegian Coastline!
We have the pleasure of inviting you on yet another Knitting Cruise on the Coastal Steamer "Hurtigruten" – and once again the famous knitwear designers ARNE & CARLOS are joining us! If you are drawn to knitting and design, you might already know this duo, and their international success as knitting fashionistas. Lately they have become knitting superstars, and many people, both in the Europe, US and Asia, are familiar with their work, both through their inspiring books and social media presence.
Their home and creative base is a disused railway station about km north of Oslo, in the mountainous region of Valdres. Here, the old railway station has been converted into their own designer studio. From this idyllic location, surrounded by mountains, placid lakes and dense forests, they create their arts and crafts inspired by old Norwegian and Scandinavian traditions, but adding their own unique touch. They share their creativity through their blog, Youtube channel and knitting books. Their first book, "Knitted Christmas balls" became a bestseller both in Norway and the US. ARNE & CARLOS will join us during the cruise, and inspire us with their humorous talks and workshops. They bring a Scandinavian flavour to both knitted and crocheted items that make them uniquely attractive.
From Bergen to Kirkenes
MS Trollfjord  is named after spectacular Trollfjord in the Lofoten Islands, and provides exquisite indoor comfort, modern facilities and interior design that makes extensive use of Norwegian wood and stone.
We sail from Bergen to Kirkenes on this seven-day cruise, where you will see incredible landscapes – each one more dramatic than the next and enjoy the atmosphere and culture in cities such as Bergen, Ålesund, and Tromsø which are filled with coastal history. This cruise will give you spectacular experiences you will never forget.
The ship sets sail from Bergen harbor in the evening, heading for the Arctic. As we sail along the coast, a wealth of experiences awaits us: the Art Nouveau town of Ålesund, and further north the medieval town of Trondheim, where the Nidaros Cathedral is a highlight for many of our guests. Experience the excitement as we cross the Arctic Circle and visit Tromsø before we continue even further north and arrive at Kirkenes. This city is right on the Russian border. We are actually as far east as St. Petersburg!
Winter and Northern Lights
Winter is a special time to explore the wild and untamed Norwegian scenery. The landscape is a magical winter wonderland covered in white snow, and perfect for action-filled winter excursions such as dog sledding, whale watching, or snowmobiling. On deck the air is fresh and crisp. Clusters of cozy houses glow on the shores like embers. The snow-clad mountains are stunning in the polar twilight. And hopefully you will experience the mesmerizing northern lights.
The Northern Lights simply cannot be described in words – it has to be experienced. And there is no better place for it than northern Norway, above the Arctic circle and right under the auroral oval.
During the sailing towards the North, we will knit, learn about knitting traditions and listen to exciting talks by ARNE & CARLOS, maybe even learn a new thing or two. The cosy and warm lounges onboard welcome us, during the cold nights. We might enjoy a glass or two, while enjoying the ever changing and dramatic coastline outside the panoramic windows.
Enjoy a wide range of exciting excursions
The program for the cruise is tailormade for the nifty knitters, with exciting excursions ashore and interesting lectures and activities onboard. We will visit the Rauma Ullvarefabrikk, a yarn factory focusing on Norwegian wool production. During this guided visit, we will learn about the production process from wool to finished product. We will find a huge sortiment, from everlasting classic, durable qualities to the finest silk, alpaca and mohair. The factory shop is well worth a visit, with unique products. Here you will find inspiration, both yarns and finished garments are on offer. We will drive from Rauma to rejoin the ship again, via the famous Atlantic Road, a spectacular experience! This amazing full day excursion is included in the price.
During the cruise we can enjoy the local cuisine Hurtigruten is well known for. The philosophy behind the food served is "Taste the Coast", using ingredients of local origin, fresh fish like cod, Arctic char and meat like reindeer.
The cruise begins on the 3rd of March, and we sail from Bergen towards the North and the Arctic.
International air transport:  
We offer reasonable rates for international feeders, from Asia, Europe, North- and South-America. On request.
Bergen – Ålesund – Åndalsnes – Molde – Trondheim – Bodø – Tromsø – Honningsvåg – Nordkapp – Kirkenes
PROGRAM
2nd March – Bergen
Arrive in Bergen. Overnight stay at the Thon Hotel Orion on the day before the cruise.
Click to read more about the hotel.
3rd March – Bergen
The tour will start this morning with a tour around Bergen.
Pick up from your hotel in Bryggen area, checked out and with your luggage which will be stored in the bus. We will have a scenic drive out of Bergen, to the oldest yarn factory in Norway, where we will have an interesting guided tour around the factory, and an opportunity to visit their store.
'Hillesvåg Ullvarefabrikk AS is a family owned wool spinning mill founded in It has been in the same family for four generations. The mill is situated on the north side of the Oster fjord, about 35 km north of Bergen. Customers and visitors are welcome to visit the wool spinning mill to see artisans at work. Here you can experience the traditional and colorful process of wool making. You can follow the whole process from the wool enters the mill till the product is finished, and we see the hard work that lies behind the finished product.
The mill produces and offers yarn for hand and machine knitting, hand weaving and crocheting, and also carded wool for felt making all available in a wide range of qualities and colors. The production is of high quality and each product is handmade with passion and commitment. Some of the machines that are being used are over years old. Our exclusive products are made out of Norwegian wool, and are handcrafted with love to bring further joy to knitters and wool enthusiasts all over the world. www.ull.no
After the visit to Hillesvåg, we will continue to Oleana, a famous Norwegian brand for knit wear. Here we will also have lunch, after they have shown us around their factory.
'Oleana is a family company founded in by Signe Aarhus, Hildegunn Møster and Kolbjørn Valestrand, with the aim of creating new jobs in Norway's textile industry. Most of Western Europe's production had by that time moved to countries with far cheaper labour. We wanted to prove that it is possible to go against the main-stream business model by believing in people and creating great products.
Norway has a long and rich tradition of textile production and pattered knitwear in wool. It's important for us to keep production in Norway, preserving traditions and know-how. We remain committed to deliver products that we have full control over, from the origin of our materials right through the production process.
People all over the world are becoming more aware of what they buy. We can no longer accept the humiliating working conditions of many women and children in order to produce inexpensive textile products. Our material choices of wool, alpaca and silk are not just superior quality but also good environmental choices.'
After lunch we return to Bergen, and we will visit the most famous tourist attraction in Bergen – the Fløibanen. This is a funicular which takes us up to one of the seven hills surrounding the city. From here you will have an amazing view over Bergen, the mountains and fjords – you may even see our ship come in! After this the bus will take us to the ship's terminal, in time for embarkation.
Embarkation starts at 4 pm. The ship sails from Bergen at p.m.
Mystery Knit Along Gathering 1: Together with Welcome Drink at p.m. Kits will be available for pick up in this area from p.m.
4th March – Ålesund – Åndalsnes – Molde
Already on our first day of the cruise we will experience one of the highlights. Our ship arrives in the town of Ålesund at a.m. We will have a guided tour through this unique town, known as the "Art Nouveau City" of Norway. This is a genuine architectural gem, and a result of a devastating fire that raged through the town in when houses were burnt down. After a remarkable effort of the townspeople, the town was rebuilt in the beautiful Art Nouveau style. From here we continue to Åndalsnes and the Rauma Yarn Factory, where we will be shown the full yarn making process, and it will be possible to buy their products and other handicraft items at their factory shop. We will drive from Rauma to rejoin the ship again in Molde.
5th March – Trondheim
Arrival in Trondheim at am. You will have the opportunity to explore the city at your own pace, or get all the highlights by joining one of the interesting excursions on offer. (Optional, tickets can be bought on board).
Knitting Cafè in the Lounge, from a.m. to p.m. (Seating subject to availibility).
Trondheim is a large city by Norwegian standards, but has managed to preserve the intimacy and charm of a small town, with its colourful wharves and beautiful red painted wooden bridge. The main attraction is the towering Nidaros Cathedral, burial site of St Olav, the patron saint of Norway, and considered the most beautiful religious building in the country.
Departure from Trondheim is at p.m. and the cruise continues through the Arctic Circle into the wild North, land of the Midnight Sun in the summer, whilst during the autumn and winter we might experience the iconic Aurora Borealis.
Mystery Knit Along Gathering 2 and Yarn Store: At p.m. Design and Inspiration Lecture will be held during this gathering. Meet in Conference Room.
Dinner pm.
6th March – Bodø
Knitting Cafè in the Lounge, from a.m. to p.m. (Seating subject to availibility).
At pm we arrive in the harbour of Bodø. From here we can recommend a visit to Norsk Flid – a traditional handicraft shop with Norwegian sweaters and other knitwear, with focus on traditional patterns and techniques. A large collection of knitting and weaving yarns and needlework accessories are on offer, as well as cardigans, sweaters, dresses, arts and crafts, silk scarfs, pewter and rose painted items.
If you feel adventurous, you can join a RIB (Rigid Inflatable Boat) safari to the legendary Saltstraumen! This is the world's most powerful tidal current (tickets on sale on board). There's also the chance to see sea eagles and other wildlife.
Dinner at pm.
7th March – Tromsø
Knitting Cafè in the Lounge, from a.m. to p.m. (Seating subject to availibility).
Mystery Knit Along Gathering 3 and Yarn Store: At a.m. Meet in Conference Room, deck 4.
"The world's most beautiful sea voyage" continues northwards to Tromsø, where we arrive at pm.
At the very top of continental Europe and km north of the Arctic Circle, we find Tromsø, this remote, but surprisingly vibrant city, which is the reason for its nickname "Paris of the North". Also called "Gateway to the Arctic", with its wide horizons and clean air. Here is the best chance to experience Northern Lights – Aurora Borealis. Here, we'll have a few hours to explore the city at or own leisure. The harbour is very close to the city centre, and just a short walk from the ship, we find all the main attractions. It's a lovely place for a stroll, or you may join the "Hurtigrutens Historic Polar Walk" (tickets can be bought on board). It is also possible to join a dog sledging-experience (optional). Read more about the excursions by clicking here.
At pm we set sail.
8th March – Honningsvåg – Nordkapp
Knitting Cafè in the Lounge, from a.m. to p.m. (Seating subject to availibility).
Now we have arrived at the northernmost point of our cruise; the town Honningsvåg, and from this port it is possible to visit the famous North Cape.
Standing on the North Cape – a large mountain plateau that ends in a metre high cliff that plunges into the sea – is a breathtaking experience. Here you can marvel at the views of the Barents Sea and maybe even see the northern lights. Located at 71° north at the Magerøya island, the North Cape Plateau is the main attraction in the area and a popular destination for travellers. The journey there goes through wild and beautiful nature that gives you an exciting taste of the Arctic winter. The excursion to North Cape can be bought on board.
Group Photo: At a.m. on Outdoor Deck 8.
In the evening we will enjoy a Farewell Cocktail Party at p.m. before dinner, the famous Seafood Buffet Dinner at p.m.
9th March – Kirkenes
This is the last day of our cruise is. Hopefully, we will return with a lot of new friends and new knowledge, and unforgettable memories of beautiful scenery. And maybe a finished knitting project or two?
The "MS Trollfjord" arrives at Kirkenes at 9 am, and we will be transferred to the airport for our southward flight (optional). Optional flight will depart at to Oslo.
Other international flights (by request) departure as scheduled.
RATES
From Bergen (7 days/6 nights cruise):
Rate pr. person in Outside Polar Cabin (shared):  NOK ,00 (approximately USD ,00)
Single cabin surcharge: NOK ,- (approximately USD ,-) per person
Upgrade to Arctic Superior Cabin (shared only): NOK ,00 (approximately USD ,00)
Included in the rate:
7 days cruise (from Bergen to Kirkenes) with Hurtigruten, Coastal Steamer MS Trollfjord, all meals on board included
One night accommodation in Bergen at Thon Hotel Orion the day prior to departure
Full day Tour in Bergen including visit at Hillesvåg incl. lunch
Full day excursion in Ålesund, with visit to Rauma Yarn Factory
Mystery Knit Along with ARNE & CARLOS
Mystery Knit Along Kit, specially designed by ARNE & CARLOS for this trip
Transfer from the ship to Kirkenes airport
Tour manager from Reisecompaniet is Githa Kristensen
Not included:
Flights – can be arranged through Reisecompaniet if required. We offer domestic air flights with Norwegian Air: Kirkenes Oslo on the return (NOK ,- / approximately ,- USD).
Upgrade to Arctic Superior Cabin (NOK ,- surcharge per person)
Other international flights also available.
Drinks on board
Optional excursions (as mentioned in the program)
Please read our travel conditions before starting the reservation process
INTERNATONAL AIR TRANSPORT FEEDERS:
We offer international flights from/to your choice of departure destination. On request only.
ARNE & CARLOS
Arne Nerjordet and Carlos Zachrisson are highly regarded textile artists, designers and authors. They are best known for their arts and craft books and their unique and colourful designs, highly influenced by Norwegian culture and traditions. Their creative base and home is a disused railway station in the mountainous region of Valdres, km north of Oslo, Norway. In this idyllic setting, with dense forests and placid lakes, they find plenty of inspiration. Their artistic name and brand " ARNE & CARLOS" was established in Their first book, "Christmas balls", published in ,with designs and patterns for 55 knitted Christmas balls, was an immediate success! It went on to become a bestseller in both Norway, Europe, Asia and the US. To this date they have published 9 books, which have been translated into 14 different languages, enjoyed by people all over the world.
ARNE & CARLOS' works are on permanent displays in several museums in Norway, Denmark and South Korea. They have collaborated with many prestigious international brands, including the high-end Japanese fashion label Comme des Garçons, and they also work closely with yarn producers Rowan, Schachenmayr og Regia. They absorb the rich traditions of Scandinavian arts and crafts while adding their own personal inspirations.
ABOUT THE SHIP: Coastal Steamer MS Trollfjord
This ship is named after spectacular Trollfjord in the Lofoten Islands, and provides exquisite indoor comfort, modern facilities and interior design that makes extensive use of Norwegian wood and stone. MS Trollfjord has its own onboard Expedition Team and serves as a university at sea. Interesting lectures, presentations and activities inside as well as out on the ship´s sun deck make this an exciting and educational journey. Topics depend on the season and the waters we sail in. The Expedition Team will host a lecture and presentation program and evening gatherings daily. Out on deck you can participate in live points of interest to learn more about the nature, culture and other phenomena we encounter along the coast. In addition, the Expedition Team will introduce you to the uniquely Norwegian notion of "friluftsliv" (outdoor life), and encourage you take part in "friluftsliv" hikes and activities during the cruise.
Our dedicated Expedition Teams have one mission: to enhance your experience by engaging you and interpreting the nature, wildlife, and culture you encounter during the voyage.
The artwork displayed aboard ship includes original paintings once exhibited on the old Hurtigruten vessel, MS Harald Jarl. MS Trollfjords sun deck and hot tub are on deck 9. The ships spacious, two-story panorama lounge is above the bow. Its wall-to-wall windows bathe the room in natural light and provide extraordinary views.
Click to read more about the ship MS Trollfjord at Hurtigrutens web page.
Ship facilities:
Expedition Team
Two-story panorama lounge
Bars
Café
Library
Wi-Fi
Restaurant
Separate á la carte dining room
Playroom
Sauna
Hot tub
Fitness room
Shop
The cabins:
Polar Outside Cabin


These standard outside cabins for up to two people on the middle or lower decks have separate beds, one of which converts into a sofa. These cabins have portholes, some with limited or no view.
---
---
Reiseleder
Map
ORDER
Hos Connections Ferie benytter vi cookies for å optimalisere hjemmesiden og dens funksjonalitet. Våre cookies hjelper oss med å gi deg en så god opplevelse som mulig når du besøker vår hjemmeside. Du kan lese mer om hvilke cookies Connections Ferie benytter samt til hvilket formål under vår personvern-policy.Godta
Sours: https://connectionsferie.no/reise/knitting-cruise/
Arne Carlos
Scandinavians Arne Nerjordet and Carlos Zachrison are highly regarded designers, textile artists and authors. They are best known for their craft books and their original, colourful and visually striking designs. Their work is highly influenced by their Scandinavian background and their everyday life in rural Norway. They work under their artist name ARNE & CARLOS, which they established in
In , ARNE & CARLOS' first craft book, Julekuler (55 Christmas Balls to Knit) became an immediate Norwegian best-seller and consequently went on to become a best selling book in North America, Europe and Asia. Today, ARNE & CARLOS have published 7 books enjoyed by people from all over the world. Their books are available in Norwegian as well as English, Danish, Dutch, Estonian, Finnish, French, German, Icelandic, Italian, Japanese, Korean, Russian, Spanish and Swedish.
ARNE & CARLOS' work is on permanent display at two museums in Oslo, Norway: The National Museum of Art, Architecture and Design and the Norwegian Museum of Cultural History. They have also been on display at The Louisiana Museum of Modern Art in Denmark and The Gwangju Museum of Modern Art in South Korea. In , to mark ARNE & CARLOS' 10th anniversary, The National Museum of Art, Architecture and Design curated and produced a solo exhibition of the duos' work. The exhibition was later shown in museums and art galleries all across Norway for 3 consecutive years.
The two Scandinavian designers have collaborated with many prestigious international brands, including high-end Japanese fashion label Comme des Garçons. Today they design for and work closely with Rowan, Shachenmayr, and Regia yarns.
ARNE & CARLOS' creative base is located kilometres north of Oslo, Norway in the mountain region Valdres. Between the lake and the mountains, visitors will find a disused railway station that has been converted into their own eclectic design studio and home. At this idyllic location Arne Nerjordet and Carlos Zachrison absorb the rich traditions of Scandinavian arts and crafts while adding their own personal inspirations.
Note: this class will be in ENGLISH (have no fear!) but enjoy the beauty of the video below if you want to get a vibe for these two!
-
Sours: https://www.squamartworkshops.com/instructor/arne-carlos/
Reinterpreting Norwegian tradition: Arne and Carlos
Arne Nerjordet is the son, grandson, great-grandson and probably more of generations of Norwegian farmers, while Carlos Zachrison is the son of Swedish and South American parents who has now lived in Norway for so long, he feels Norwegian. The duo has been knitted fashions together for decades, long before the 55 Christmas Balls book took the knitting world by storm. And in a really interesting lecture at Vogue Knitting Live yesterday, the two of them explained their design process.
Arne said he studied fashion at a school of French design in Norway. In between bouts of farming, he has been finding ways to reinterpret Norway's rich cultural heritage. For example, he has taken old sweater-jackets knitted by his grandmother and reinterpreted them for today's fashion, pulling out some of the graph designs and making them smaller or simpler or moving them around. Carlos has been a part of that process for years. The two of them feel very fortunate to live in a country where virtually everyone has a folk costume that they wear relatively often.
"You can wear a folk costume to a wedding, or to meet the king, or to any special occasion," Carlos said. "In Norway, our crafts are alive today. Folk costumes come from different areas, so there are plenty of regional designs, and there's even an archive of designs we can turn to."
Arne said that Norwegians went through a renaissance in the s when everybody was experimenting with traditional Norwegian designs and making them fresh, and to some extent, they're going through that again now. But a lot of Norwegians will immediately recognize something as Norwegian and be bored with it, so their challenge is to do something new with it. He said the Christmas balls were a big hit because young knitters could recognize the Norwegian designs but they could make them in a few hours, rather than spend weeks or months on a sweater. But some of their designs have been very popular in Japan or other countries but not done so well in Norway because Norwegians immediately recognize them and don't think they're as interesting as designs from elsewhere.
"Sometimes someone in Milan will reinterpret a Norwegian sweater and then everybody in Norway loves it, beause it's from abroad," he said.
One idea that was very popular in their production line was a patchwork that Arne made of old sweaeters of his grandmother's. Some of the pieces were from a worn-out sweater, while others were from a sweater she never finished. Put together, the designs were out of symetry, but there was something pleasing about it, like a crazy quilt. Carlos said it was prohibitive to commission knitters to remake all the pieces and sew them together for their product line, so they redesigned the sweater, making it in the trditional pieces but knitting them to look like they were a patchwork of smaller pieces. And now that sweater has been in their product line for a few years and is still doing well.
They get commissioned to design sweaters for all sorts of reasons. For example, the Space Invaders sweater Arne wears on the cover of the Christmas Balls book is something they designed for an ad campaign for a traditional product that was reinventing itself. Later, that sweater became very popular in Japan. But they said the Norwegians liked it because it was immediately recognizeable as Norwegian and yet it was fresh and new. Later, Arne and Carlos introduced sweaters with skiing Space Invaders and Reindeer Space Invaders with antlers.
They also said that they've designed sock yarn for Regia that will be coming out in February (next month) that will knit up with patterns reminiscent of Norwegian stranded knitting. They were very particular about the colors in the yarn because they wanted them to be Norwegian. To do this, they went not only to Norwegian sweaters but also to their own photographs from travelling around the country and from the paintings of Edvard Munch.
Their greatest sourcebook for Norwegian stranded-knitting graphs, they said, was a book written early in the 20th century by a woman named Anichen Siebiechen Berne. I am probably spelling this name incorrectly, because I wrote it down by studying a slide they posted of the book cover, and her name was incredibly difficult to read. I googled her later and couldn't find any reference to her, but they said a Norwegian museum is selling a new edition of her book. They like the old versions, though.
And speaking of books, they said they only publish their own patterns in books because they like explaining their creative process. But they have designed items for Dale of Norway and some of the other Norwegian wool companies. They also said that a couple of years ago, Dale sold out to a new buyer who took their wool production to China, so it's no longer an Norwegian company and they don't design for it anymore.
All in all, their lecture was a delightful journey into their design process, and whoever thought of bringing them to Vogue Knitting Live was truly inspired. I can't wait to explore their Christmas Balls book more when Vogue Knitting Live is over.
Sours: https://www.mycentraljersey.com/story/in-stitches//01/17/reinterpreting-norwegian-tradition-arne-and-carlos//
Carlos arne and
Or my vagina was attacked by a tongue made with a spatula, which falls along the entire crack and mercilessly crushed the pliable lips. "Dear. Call soon. I repeated like a mantra.
Sit and Knit for a Bit podcast by ARNE \u0026 CARLOS - Episode 33 S2
Then I slowed down, but made the penetration deeper. The woman screamed and thrashed convulsively in orgasm, often squeezing her penis with her vagina. I froze. He himself resisted with great difficulty. She was shaking for about a minute.
You will also like:
Cyril sat down forward, we greeted each other and my husband handed Marina a handkerchief to blindfold me. My heart was beating wildly in anticipation of something unknown, I heard Artyom's voice: And still tie her hands. Immediately I heard the ringing of iron. Handcuffs, which were fastened on my hands, putting them behind my back.
1691
1692
1693
1694
1695